---
Moon near Mars, Jupiter near Saturn, and Space Station pass, all naked eye visible tonight
various sources | Nov 25, 2020 | self


Posted on 11/25/2020 9:54:22 AM PST by ETL

The first image below is pretty much the situation in the night sky now, Nov 25, 2020. Little by little, Jupiter, from our perspective, is inching closer and closer to Saturn.
And by mid-December the two planets will appear to be practically on top of each other, I think both within the space of a full moon!

The 2nd image below is the situation in mid-December (this is NOT a one-day, or even one week, thing).

In fact the two planets are fairly close to each other right now, Nov 25 (first image below).
But in reality, Saturn is actually something like 500 million miles behind Jupiter.

Jupiter by far is the brighter of the two and is to the lower right of Saturn (see diagram).

Meanwhile, in the Western part of the sky, you won't have any problem finding bright yellow-orange Mars tonight, as it will be close to the Moon.

As for tonight's International Space Station pass, that's a bit more complex. But, basically, it will be rising from the south-west US and moving to the northeast, beginning around 5:15pm EST and ending around 5:40PM EST. These are the times for the ENTIRE pass, not for any one particular location. ie, if you're where I am in the New York City, the pass will be from about 5:35PM EST to 5:40PM.

If you're really interested in seeing it, I strongly advise you go to the following website, enter your basic position (several options for that), and get much more accurate info for your location.

Once you've done that, look for "ISS" under Satellites. ISS = International Space Station. ISS appears as a bright white "star" moving across the sky at the apparent rate of a high-flying airplane. There are no blinking or colored lights on ISS, only white (reflected sunlight).

Heavens-Above.com
https://www.heavens-above.com/?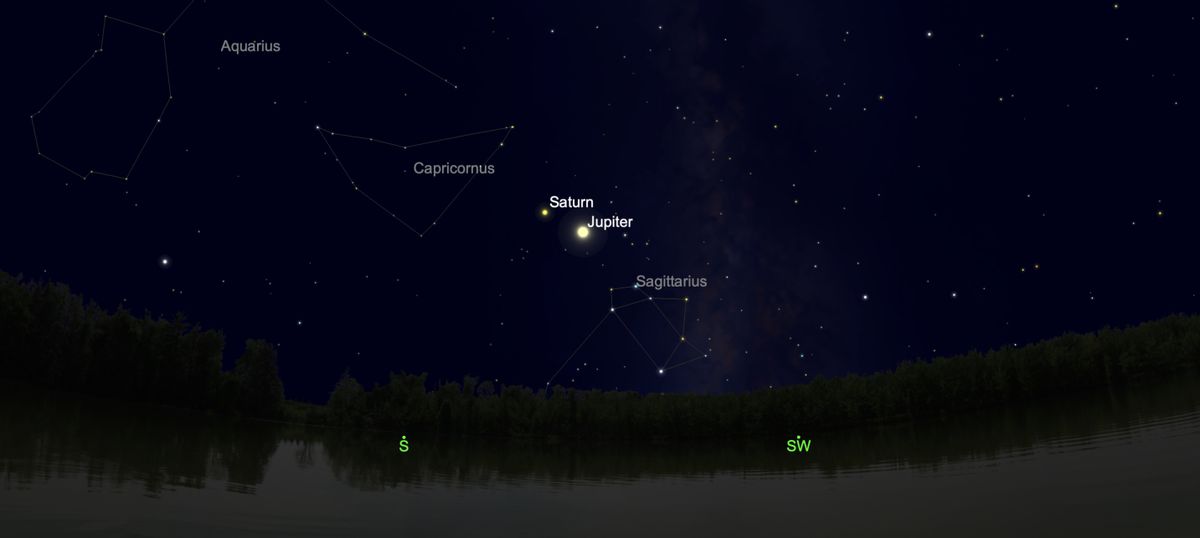 ---
TOPICS: Astronomy; Astronomy Picture of the Day; Hobbies; Science
KEYWORDS: astronomy; jupiter; mars; moon; saturn; spacestation
---
Navigation: use the links below to view more comments.
first 1-20, 21-40, 41-46 next last
---
---
---
---
---
---
---
---
---
---
---
---
---
---
---
---
---
---
---
---
---
Navigation: use the links below to view more comments.
first 1-20, 21-40, 41-46 next last
---
---