---
****The Official Wednesday before Thanksgiving since most don't work on Friday Silliness Thread****
Puns & Other Word Play ^
Posted on 11/26/2008 5:43:02 AM PST by Lucky9teen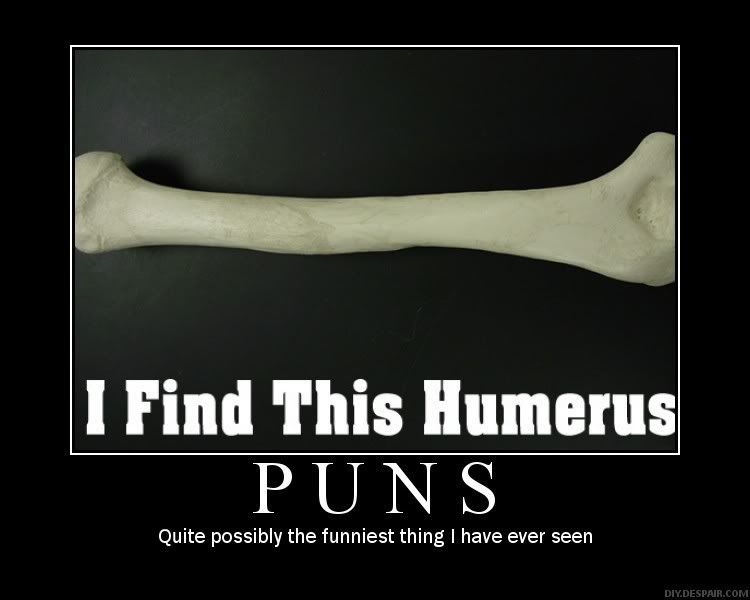 Puns & Other Word Play

Many see puns as cheap humor, one-liners, or groaners, despite their prevalence in our culture. They are most often seen in the names of businesses, or advertising. Others, like the writer Jonathan Swift, see them as a challenging art form, where one shapes words like a cobbler bends leather. 'Punning is an art of harmonious jingling upon words,' said Swift, 'which, passing in at the ears, excites a titillary motion in those parts; and this, being conveyed by the animal spirits into the muscles of the face, raises the cockles of the heart.

However the dictionary describes a pun as:

pun
n.
A play on words, sometimes on different senses of the same word and sometimes on the similar sense or sound of different words.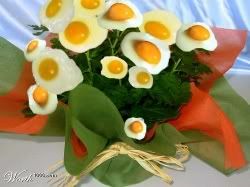 Egg Plant


The Art of Humorous Puns

Humorous Puns
Many puns hardly ever illicit more than groans from those subjected to their obvious humor. There are many theories as to why this is. One such theory put forth by Freud states those who do not laugh at puns have punus envitas.



What is it that makes a good pun? Here are a few pointers.

Quick set-up (brevity is important)
No proper names (listener might not recognize the name)
Familiar references
A pointed revelation (you should see the spark in the listeners' eyes as they 'get it')
Maximum wordplay throughout




Tap Dancers
(Excerpt) Read more at bbc.co.uk ...
---
TOPICS: Humor
KEYWORDS: ofst; puns; silliness; thanksgiving
---
Navigation: use the links below to view more comments.
first 1-20, 21-40, 41-60, 61-80 ... 201-203 next last
---
---
---
---
---
---
---
---
---
---
---
---
---
---
---
---
---
---
---
---
---
Navigation: use the links below to view more comments.
first 1-20, 21-40, 41-60, 61-80 ... 201-203 next last
---
---