---
If McCain is "just like George Bush", than Obama is Just like ??? (A tale in pictures)
PA Times | 9/12/08 | Pissant


Posted on 09/12/2008 3:23:57 PM PDT by pissant

Announcer: The Obama campaign's mantra is that John McCain is "just like George Bush". Well, there are some distinct similarities.

Both men have the respect and admiration of our warriors.
Both were military aviators. McCain saw combat in Vietnam; George Bush volunteered, but was not sent.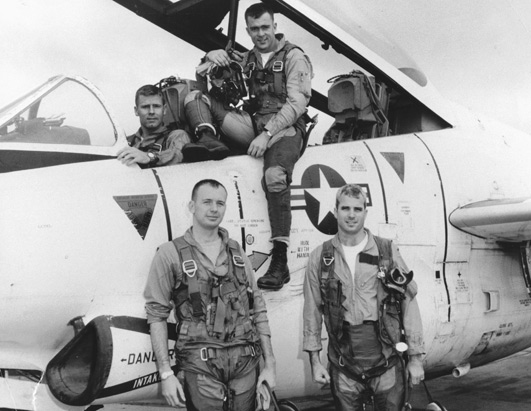 And both men love this nation and understand American Exceptionalism...
The enemies of liberty and our country should make no mistake: America remains engaged in the world by history and by choice, shaping a balance of power that favors freedom. We will defend our allies and our interests. We will show purpose without arrogance. We will meet aggression and bad faith with resolve and strength. And to all nations, we will speak for the values that gave our nation birth.
I'm going to fight to make sure every American has every reason to thank God, as I thank Him: that I'm an American, a proud citizen of the greatest country on earth, and with hard work, strong faith and a little courage, great things are always within our reach.
So yes, on the important issues that define what America stands for, and what she must do to combat our enemies, John McCain and George Bush are alike.
--------------------------------
But who does Barack Hussein Obama remind us of? His liberal policies remind us of a litany of failed socialists.
Obama's calls for more government handouts reminds us of the 2004 democratic VP candidate, John "Two Americas" Edwards....
Where one America works hard, has church BBQs and volunteers to defend our country; and the other America buys 28,000 square foot homes with proceeds from class action lawsuits, and spends $400 every two weeks at the beauty parlor.
-----------------------------
Obama's pie in the sky, no drilling energy policy reminds us of the 2000 Democratic Presidential Candidate, Algore, who trots around the globe in a private jet, chastising the peasants for their wasteful carbon footprints...
and declaring the internal combustion engine to be the "greatest enemy" of mankind while utterly ignoring the gathering storm of islamic terrorism.
-----------------------------
Obama's anti-gun, anti-second amendment record clearly reminds us of Michael Dukakis whose "Just say Yes" to gun control platform led to a thorough drubbing at the hands of George Bush's father...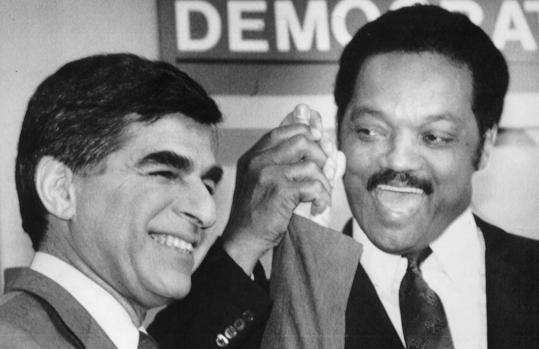 and to much deserved ridicule to this day.
--------------------------------
Obama's pro-infanticide record and policies reminds us very much of the pro-abortion Mondale/Ferraro ticket, which had the same enthusiastic support from NOW and NARAL that Obama has....
and led to his excellent showing in 1984 where he held onto his home state of Minnesota, by 3,800 votes.
--------------------------------
And significantly, Obama's limp wristed foreign policy in which he blames America first certainly reminds us of the last 'unknown' democratic candidate who received the mainstream media's undying affection, Jimmy Carter....
who still to this day cannot discern friend from foe of the United States of America.
---------------------------------
And by dragging along the media to see him workout and shoot hoops, Obama reminds us of the 2004 democratic presidential candidate, John F. Kerry, who also tried to mask his elitism and effete lifestyle....
but who unfortunately, just like during Obama's bowling adventure, had rogue photographers capturing his real essence.
---------------------------------
And finally, Obama reminds us very much of the last black democratic presidential candidate, Al Sharpton, whose Community Organizing prowess certainly rivals that of Obama....
except that Al still holds his hand above his heart for the Pledge of Allegiance.
-------------------------------
So yes indeed, this election is truly an election between "more of the same" and something new. Unfortunately for the Obama and Biden team, the "more of the same" applies to them, as they are merely a continuation in a long line of elite, effeminate, tax hiking, enviro-alarmist liberals, who have no concept what real Americans value.
-------------------------------
If they want to see what change looks like and they want to understand America and patriotism, all they have to do is make an appointment with the next Vice President of the United States.
---
TOPICS: Politics/Elections
KEYWORDS: larrysinclairslover; mccain; obama; obamabiden
---
Navigation: use the links below to view more comments.
first 1-20, 21-40, 41-60 next last
---
---
---
---
---
---
---
---
---
---
---
---
---
---
---
---
---
---
---
---
---
Navigation: use the links below to view more comments.
first 1-20, 21-40, 41-60 next last
---
---