---
SPORTS JIHAD - Islamic Terror in Sports, events, stadium, etc.



Posted on 06/18/2010 2:19:12 PM PDT by Righting

Edited on

06/18/2010 2:24:25 PM PDT

by Admin Moderator. [history]

JIHAD IN SPORTS - INCLUDING PLOTTING TO MASSACRE THOUSANDS OF THE INNOCENT IN SPORTS FIELDS

---
1972 MUNICH OLYMPICS MASSACRE 1972
5 September, 1972
Palestinian gunmen kill Israeli athletes In the early 1970s the PLO is widely condemned for a series of hijackings bombings and killings most notably the kidnapping and killing of 11 Israeli athletes at the Munich Olympics. Arafats involvement in these events is unclear he refused to discuss such attacks though he denounced terrorism as a tactic.
http://news.bbc.co.uk/2/hi/middle_east/4004859.stm

OLYMPIC TEAM MURDER

Who murdered the athletes of the Israeli 1972 Olympic Team in Munich? Black September Terrorist

What happened?

At 4:30AM on September 5, 1972, five Arab terrorists wearing track suits climbed the six and 1/2 foot fence surrounding the Olympic Village in Munich, Germany. Once inside, they were met by three others who had gained entrance with credentials. Within 24 hours, 11 Israelis, five terrorists, and a German policeman were dead.

Just before 5:00AM, the terrorists knocked on the door of Israeli wrestling coach Moshe Weinberg who opened the door, realized immediately something was wrong and shouted a warning. Weinberg and weightlifter Joseph Romano attempted to block the door while their members escaped, but they were killed by the terrorists. The Arabs then rounded up nine Israelis to hold as hostages.

At 9:30AM, the terrorists announced that they were Palestinian Arabs, and demanded that Israel release 234 Arab prisoners in Israeli jails and Germany release two German terrorist leaders imprisoned in Frankfurt. They also demanded their own safe passage out of Germany. After hours of negotiations, a deal was struck with German authorities and a trip to the NATO air base at Firstenfeldbruck, by bus and then two helicopters was arranged, in order to board a plane for Cairo. German sharpshooters were standing by with orders to simultaneously kill all the terrorists without harming the hostages.

The rescue plan failed and a bloody firefight between the Germans and Palestinians followed, ending at 3:00AM when the Palestinians set off a grenade in one helicopter, killing all aboard, and terrorists in the second helicopter shot to death the remaining, blindfolded Israeli hostages. Three of the Palestinian Arabs terrorists were captured alive and held in Germany.

On October 29, a Lufthansa jet was hijacked by Palestinian terrorists who demanded that the Munich killers be released. The Germans capitulated and the imprisoned terrorists were freed. Who were the Munich terrorists?

The Munich operation was ordered by Yasser Arafat and carried out by Fatah, Arafat's faction of the Palestine Liberation Organization (PLO).

The Fatah terrorists called themselves Black September in order to safeguard Fatah's international image and the PLO's political interests. Although Salah Khalaf (aka Abu Iyad) officially headed the organization, Black September refrained from publishing official statements, and its leaders kept their identity hidden. Abu Iyad's book, Stateless, explains that Black September was closely tied to Fatah...

The mastermind of the massacre, Abu Daoud, admitted his role in his autobiography, Memoirs of a Palestinian Terrorist, published in 1999. Although this was said to be the first public acknowledgment that the PLO was behind Munich, Daoud himself essentially admitted this when under interrogation by Jordanian police in 1972.
http://palestinefacts.org/pf_1967to1991_munich.php
---
2004 MANCHESTER-UNITED STADIUM ATTACK PLOT
Capacity = 75,212 seats.
Man U suicide bomb plot
Terror target ... Old Trafford, and inset, ticket for match
Published: 20 Apr 2004
By PHILIP CARDY and ANDY RUSSELL
A SUICIDE bomb plot to kill thousands of soccer fans at Saturday's Manchester United-Liverpool match was dramatically foiled yesterday.
Armed cops seized ten terror suspects in dawn raids.
Intelligence chiefs believe al-Qaeda fanatics planned to blow themselves up amid 67,000 unsuspecting supporters. A source said: "The target was Old Trafford."
The Islamic fanatics planned to sit all around the ground to cause maximum carnage.

They had already bought the tickets for various positions in the stadium, cops revealed last night.
But armed cops foiled the horrific plot - which could have killed thousands watching Manchester United's home game against Liverpool on Saturday - in a series of dawn raids yesterday.
Ten people were arrested after a massive surveillance operation involving British anti-terror units and American authorities.
A police source said: "The plot involved several individual bombers in separate parts of the stadium.

"If successful, any such attack would have caused absolute carnage. Thousands of people could have been killed."
The planned attack would have had an instant global impact as the game is being televised worldwide.

More than 400 police swooped yesterday after a "major terrorist figure" under surveillance moved to Manchester. Police and intelligence organisations believe he came to direct the massacre, which would have been the first al-Qaeda-style outrage in Britain.
Nine men and one woman were arrested — all Iraqi Kurds or from North Africa.
Special Branch and the security services had been monitoring their movements and eavesdropping on mobile phone calls for months.
The operation also involved the US National Security Agency and GCHQ, the Government's intelligence listening post.
Seven of the suspects were held in Manchester and one each in South Yorkshire, Staffordshire and the West Midlands.
It is believed all have links to extremist Islamic organisations. They were being quizzed at separate police stations around North West England last night.
But it was unclear whether any explosives or weapons had been recovered.
Bombers planning the Old Trafford massacre would have run the risk of being searched going into the ground before the 3pm kick-off.
Manchester United said away fans and those sitting in the higher tiers were frisked.
The identities and details of the suspects remained top secret last night — even to many of those involved in the operation.
One of the raids was at a flat above Dolphins takeaway in Upper Brook Street, near Manchester University. The area has a large ethnic community with many properties converted into bedsits.
Irfaan Arif, who lives in a nearby flat, said: "I was woken at 4am, looked out of the window and saw a lot of armed police. There was loads of banging and shouting."
The three-storey Dolphins building was cordoned off along with next-door properties housing AK Computers and Funky Fones.
Forensic experts in protective clothing moved in after the initial search teams.
A police spokesman confirmed: "A number of search warrants were executed under the Terrorism Act 2000. Ten people have been arrested on suspicion of being concerned in the commission, preparation or instigation of terrorism.
"We appreciate the public interest in this but are unable to provide more specific details at this stage."
Greater Manchester's Assistant Chief Constable Dave Whatton said: "It was an anti-terrorism operation that has been going on for some time and it will continue in the future.
"This is the first action that the public have become aware of as it is overt. It is set against the background of an increased threat level across the country.
"The addresses raided will continue to be searched for some time. It is a complex inquiry."
And he appealed: "Because of the national heightened threat levels we would still ask people to be vigilant and report any suspicious activity to police."
Sheikh Mohammed bal Qadri, deputy director of a mosque in Upper Brook Street, said he did not believe any of his members were among those being held.
He added: "Since September 11 we have been very vigilant, as mosques should be.
"If I see a person who is new, I ask him why he is here and what he is doing and ask these kind of questions.
"We are against these evil acts. In the religion of Islam we have tolerance." The raids follow revelations last week that police in Manchester had raised their terror alert level.
More than 50 officers were moved from regular duties to work on a task force committed to combating terrorism.
Police have also conducted detailed surveys of land around Manchester Airport to identify sites which could be used to launch missiles attacks on aircraft.
Manchester Central MP Tony Lloyd said yesterday: "Clearly this is one of the most difficult levels of policing. But when police get the information to act successfully the whole of the British public will applaud their actions."
http://www.thesun.co.uk/sol/homepage/news/article87151.ece
---
2004 BLOOMFIELD STADIUM ATTACK PLOT
capacity = 15,700.
Underwear bomber planned to attack soccer stadium. - PTI - The ...Jerusalem, Sept 22 (PTI) A suicide bomber caught wearing an explosive belt sewn into his underpants last month planned to blow up at the Bloomfield Stadium ...
http://www.highbeam.com/doc/1G1-122387173.html
The Command Post - Global War On Terror - September 2004 Archives JERUSALEM POST: Underwear bomber planned to attack soccer stadium. The would be suicide bomber caught at the Erez crossing on August 31 wearing an explosive belt sewn into his underpants planned to blow up at the Bloomfield ... at his first official press conference since taking up the top cop post last month.
http://www.command-post.org/gwot/2_archives/2004_09.html
Faculty Forum 9.24.04 Palestinian Bomber Planned to Attack Soccer StadiumJerusalem Post). Mohammed al Razak, the would be suicide bomber caught at the Erez crossing on August 31 ...
http://spme.net/cgi-bin/facultyforum.cgi?ID=19272
---
2009 MCG STADIUM ATTACK PLOT
MUSLIM CLERIC PLOTS TO BLOW UP THE MCG STADIUM (MELBOURN, AUSTRALIA, 2005)
The 2008 AFL Grand Final, played between Geelong and Hawthorn attracted a crowd of 100,012
Terror cell, Abdul Nacer Benbrika sentences due
February 03, 2009
THE leader of a home-grown terror cell that wanted to blow up the MCG has been jailed along with his followers.
Homegrown terror cell leader Abdul Nacer Benbrika has been jailed for a minimum of 12 years under Commonwealth legislation, with a maximum of 15 years, and Aimen has received seven-and-a-half years.
The five other men found guilty on terrorist charges last year received a range of minimum sentences.
The criminality of the terrorist cell would have been greater had a witness been more believable, a judge said before the sentences were handed down.
Justice Bernard Bongiorno told a packed Victorian Supreme Court that the seven men considered violent jihad an integral part of their religious obligations, often referring to themselves as mujahidin and talked about destroying buildings and killing infidels.

The group's aim was to pressure the Australian government to withdraw troops from Iraq, he said.
Their trial heard the men had planned terrorist acts in Melbourne, including blowing up the MCG on grand final day and the Crown Casino.
Justice Bongiorno said evidence of a plot to blow up the MCG would not be taken into account because the man who gave it could not be believed.
He said Izzydeen Atik - who pleaded guilty to his terrorism-related charges - was a liar and a fraudster of significant accomplishment.
"It is unlikely the jury accepted him as a witness of truth and indeed the court will not," Justice Bongiorno said.
"Had Atik's evidence on the proposed targets been accepted, their criminality would have been significantly greater.
"It is not to say that their criminality is to be regarded as trivial."
"The group may have indeed only have been an embryonic terrorist organisation ... but the organisation fostered and encouraged its members to engage in violent jihad and to perform a terrorist act."
He said terrorist acts in modern times were carried out by unskilled fanatics like Benbrika. Justice Bongiorno said Benbrika, a father of seven, had not renounced his beliefs.
"All the evidence points to the conclusion that he maintains his position with respect to violent jihad," he said.

Justice Bongiorno said there was a need to protect society from criminals such as Benbrika. The court heard Benbrika, a former aircraft engineer, migrated to Australia from Algeria in 1989.
Also jailed were Benbrika's followers: Aimen, 24, seven-and-a-half years; Fadl Sayadi, 28, six years; Ezzit Raad, 26, five-years-and-nine-months; Ahmed, 24, seven-and-a-half-years; Abdulla Merhi, 23, four-and-a-half years, and Amer Haddara, 29, four-and-a-half. (All sentences listed are the non-parole periods.)
He said terrorism was defined in legislation as the use of violence or the threat of violence to advance a political or ideological cause.
Justice Bongiorno said Benbrika was an admirer of Osama bin Laden, and possessed CDs showing unspeakable acts of cruelty against innocent victims by Muslim extremists.

He said Benbrika called non-Muslims the "Kuffar", a derogatory term.
Justice Bongiorno said an undercover operative, known as SIO39, went with Benbrika to a bush location, where a test explosion was carried out.
The fact that Benbrika showed nonchalance over the explosion and failed to take up an offer from SIO39 to procure explosives could have been a result of his knowledge he was probably under surveillance by authorities.
"Benbrika was cautious with SIO 39, this was in complete contrast to his dealings with members of his own group," Justice Bongiorno said.
The judge said in secretly recorded conversations Benbrika told another member of the group he wanted "to do something big".
According to Atik, who the judge said was a liar and social security cheat, targets were to include the Grand Final and possibly the Melbourne Grand Prix and the NAB cup. Justice Bongiorno said he was satisfied that much of the information provided by Atik about targets was false and self-serving and would not be used against members of the group.
The seven were members of a terrorist organisation which was encouraging and taking some steps to carry out an act but they had not obtained or chosen targets.
It did however, Justice Bongiorno said, gather Jihadi material and use material such as videos of beheadings to desensitise its members to the use of violence.
"Had knowledge of these targets been proved their criminality would be consequencially greater," the judge said.
But the absence of a target did not mean they should not face punishment.

Justice Bongiorno said the home-grown group saw themselves as brothers, bound together in the cause of violent jihad, and called themselves the Mujahidin.
"They saw violent jihad as an integral part of their religious commitment," Justice Bongiorno said.
In his Supreme Court sentence the judge said the group's spiritual leader, Abdul Nacer Benbrika, was a former Algerian aircraft engineer who came to Australia in 1989 because he felt there were problems in following his hardline religious views in his own country.
Benbrika saw Australia as a land at war, and the judge said he was seen in the Muslim community as a learned man, but also as holding harsh religious views.
Benbrika was often in conflict with other Muslim organisations in Melbourne and was excluded from the Preston mosque.
The other members of the group came into contact with Benbrika, Justice Bongiorno said, through religious classes that were relatively benign.
The judge said the men were involved in a terrorist organisation between July 2004 and November 2008 when they were arrested in simultaneous raids across Melbourne.
The judge said the Criminal Code Act had covered a number of terrorism related offences.

The law was designed to deter terrorism and the use of violence to further political or religious aims and said other courts had found crimes of terrorism deserved punishment.
Benbrika, a father of seven, may have been less than expert as a terrorist but that did not matter, the judge said.
He had enormous influence over his young followers and sought to instill a hatred of non Muslims, and Muslims who did not believe in his extremist views.
The judge said Benbrika's lawyer argued that his client showed little ability to direct anything and was not a leader in any real sense.
But the judge said the group may have been embryonic and Benbrika's leadership less than it would have been a trained solider or trained terrorist but that mattered little.
It was the existence of the group and its aims and Benbrika's encouragement for its members to take part in terrorist acts that formed the offences of which he had been convicted.
Justice Bongiorno said ineptitude did not excuse Benbrika's actions and overseas experience of terrorism showed that terrorists were often not highly skilled or able to carry out highly effective operations.
Rather, said the judge often the principal attribute of terrorists was being a fanatic.
Justice Bongiorno said a psychiatrist had said in a report to the court that Benbrika was a fanatic who was still a believer in violent jihad and had said his group should adhere to their views, even in jail.
The most serious charge against Benbrika was directing a terrorist organisation, the judge said.
But it would be hard to direct an organisation without being a member of it and the sentences on these two charges should be concurrent. The court must impose a sentence that is just, Justice Bongiorno said, but took into account the need to deter others from engaging in similar conduct. .
The trial commenced in early February and the verdicts were handed down in September.
The judge said being a member of terrorist organisation carried the maximum penalty of 10 years and most of the other charges carried a maximum of 25 years.
"All of the evidence points to the conclusion that he (Benbrika) maintains his position with respect to violent jihad," the judge said.
Aimen was described as a devout Muslim and his criminality as being part of a terrorist organisation was the same as Benbrika's or slightly less.
According to the Crown, the judge said, Benbrika saw Aimen as his "heir apparent' and if the Sheik went to jail Benbrika said he should "keep things going"
Aimen undoubtedly took a leadership role and was instrumental in raising money for the group from rebirthing stolen cars.
But the judge said he could not find beyond reasonable doubt that the proceeds from the stolen car racket would have been used to buy weapons.
However the money in the group's "sandooq" was to be used to further its terrorist aims.
"There is no evidence before the court he has abandoned violent jihad," the judge said.
According to reports before the court he was still a committed terrorist and this had to be taken into account when considering protection of the public and the prospects of rehabilitation.
Sayadi, according to his counsel, played a lesser role than others, but Justice Bongiorno said the evidence showed he played a number of roles in the group.
The judge said Sayadi provided materials to the group including materials praising the terrorists who carried out the 9/11 attacks on the World Trade Center in new York. He also acted in a security role.
A consultant forensic psychologist said Sayadi did not accept he had been a member of a terrorist organisation and was suffering from depression.
He continued to protest his innocence but there was no evidence he had changed his jihadi views. Abdullah Merhi, was one of 10 children of Lebanese immigrants and was a father of one. He played fotball for the Fitzroy Lions.
His wife gave a testimonial to the court which spoke of his qualities as a husband and a father, the judge said.
In letters to prison authorites Merhi said he was opposed to violence and opposed to the killing of innocent people, but the judge said they were self-serving and little weight could be given to them.
They did not show his state of mind at the time he committed the offences, and it was an element of the crime that the member of a terrorist organisation knows its aims.
Justice Bongiorno rejected a defence contention Merhi had rejected extremist views and moved away from Benbrika's adherence to violent jihad.
Their marathon six-month trial heard that potential targets included the 2005 AFL Grand Final at the MCG, railways stations and other public places where they knew large numbers of innocent people would gather.
Four other men who faced trial were acquitted and one faces a retrial.
In a secretly recorded conversation between the group's spiritual leader Benbrika and one of his followers, Abdullah Merhi, Benbrika said they were not talking about "one or two or three" deaths.
Merhi asked Benbrika "like Spain?"
Prosecutor Richard Maidment SC told the jury this was a reference to the terrorist attacks on Spanish trains in 2004 where 191 people were killed and 2000 were injured.
In another conversation Merhi asked Benbrika if killing their innocent victims would be pleasing to Allah.
"You are pleasing the Almighty," Benbrika replied.
Benbrika gave them permission to kill women, children and the elderly in pursuit of violent jihad.
In the tape played to the court Merhi said:"If John Howard kills innocents... Muslim families... do we have to kill him?".
Mr Benbrika says that he can only tell him what Allah says.
The sentences handed down were:
Abdul Nacer Benbrika, 48, of Dallas:
Guilty of intentionally being a member of a terrorist organisation, knowing that it was a terrorist organisation
Guilty of intentionally directing the activities of a terrorist organisation, knowing that it was a terrorist organization.
Guilty of possessing a CD connected with the preparation of a terrorist act.
...Aimen 23, of Hoppers Crossin... Fadl Sayadi 28, of Cobur... Ezzit Raad 26, of Preston... Ahmad 25, of Fawkner... Abdullah Merhi, 23, of Fawkner... Amer Haddara, 29, of Yarraville...
http://www.heraldsun.com.au/news/victoria/inept-fanatic-benbrika-jailed/story-e6frf7kx-1111118740860
http://www.adelaidenow.com.au/terrorist-leader-sentenced-to-15-years/story-e6freol3-1111118741006

BETRAYED BY THEIR OWN March 2003: Australia commits troops to fight beside the US and Britain in the ground invasion of Iraq. Militant Muslim cleric Abdul Nacer Benbrika believes this makes Australia a land of war and a fair target for a home-grown terrorist attack. July 2004: After a tip-off from within the Melbourne Muslim community, ASIO and Victorian and federal police establish Operation Pendennis to investigate Benbrika and his followers. Extensive electronic and physical surveillance of Benbrika and followers eventually collects 16,400 hours of recordings from bugs and 98,000 telephone intercepts. July 2005: Police raid a number of homes of some group members who had been stealing cars to fund their terrorist plans. Their trial is later told the raids disrupted plans to mount an attack on the AFL Grand Final at the MCG two months later.
http://www.theaustralian.com.au/news/terror-lurking-within/story-e6frg6of-1111118757511
---
OLYMPICS TERROR PLOTS - 2008
Beijing Olympics: Terror bombing was 'Muslim jihad'
http://pewforum.org/news/display.php?NewsID=16212
Islamist group threatens attacks at China Olympics
Reuters - [August 7, 2008] 1, the speaker "describes the barbarism exhibited by China towards Muslims and East Turkistan, justifying the jihad that is declared against the..
http://www.reuters.com/article/latestCrisis/idUSL7313886
Islamist bombers target Olympics; Declare Olympic Jihad by PEP | July 27, 2008 at 02:16 am | 107 views | 2 comments
As though the Olympics weren't already in enough trouble, now a militant Islamic group has declared jihad against the games.
A MILITANT Islamic group has threatened to attack the Beijing Olympics with suicide bombers and biological weapons and has claimed responsibility for a string of fatal bombings and explosions in China over recent weeks.
In a video released by IntelCenter, a terrorism monitoring group, a bearded man identified as Commander Seyfullah is seen reading a declaration of jihad against the Olympics and warns athletes and spectators, especially Muslims, to stay away.
http://www.nowpublic.com/world/islamist-bombers-target-olympics-declare-olympic-jihad
Jihad Olympic Games - Terroristic attack kills sixteen policemen ...
http://www.nowpublic.com/world/jihad-olympic-games-terroristic-attack-kills-sixteen-policemen-china
Chinese separatists' Olympics threat 'credible': US analyst AFP - Jul 26, 2008 "Our aim is to target the most critical points related to the Olympics. We will try to attack Chinese central cities severely using the tactics that have ... http://afp.google.com/article/ALeqM5gs7lUkxBUCG_S2sfv-rSUJibzLtg
Terrorism: Jihadist website to post video on deadly Xinjiang attacks Adnkronos International English
http://www.adnkronos.com/AKI/English/Security/?id=1.0.2399842685
Muslim group releases anti-Olympic video
Updated Fri Aug 8, 2008 5:02am AEST
A Muslim separatist group in China has made a new video threat against the Beijing Olympics, warning Muslims to keep their children away from the Games.
The US-based IntelCentre, which monitors extremist groups, says the six-minute video shows flames consuming a Beijing Olympics logo and an explosion over a venue for the competition.
It also features a masked, turbanned speaker carrying what appears to be an assault rifle.
IntelCentre says the video's been attributed to the Turkistan Islamic Party, an ethnic Uighur and Muslim organisation seeking an independent homeland in Xinjiang province.
The group has claimed responsibility for a deadly bus bombing in Shanghai three months ago, and has warned of more attacks during the Olympics.
http://www.radioaustralia.net.au/news/stories/200808/s2328147.htm?tab=latest
Chinese Islamists threaten Olympics: US group AFP
WASHINGTON (AFP) A Muslim separatist group in China has made a new video threat against the Beijing Olympics, warning Muslims to keep their children away ...
http://afp.google.com/article/ALeqM5gmPh7tN6PgStcVH6OTMuo4zfiyjg
8 dead in violence in China's west, far from Olympics
By WILLIAM FOREMAN , Associated Press
Last update: August 10, 2008 - 3:35 AM
KUQA, China - Assailants using homemade bombs launched a series of attacks and engaged police in a deadly battle Sunday in a western Chinese city far from the Beijing Olympics, state media said. At least seven attackers and one security guard were killed.
The pre-dawn violence in the restive Muslim region of Xinjiang came despite tightened security following a deadly attack there a week ago and threats by an al-Qaida-linked militant Islamic group to disrupt the games. ...
http://www.startribune.com/world/26473749.html
---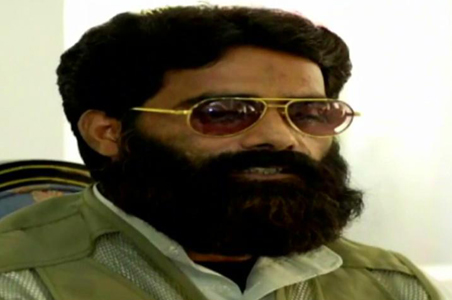 2010 (unnamed) STADIUM ATTACK PLOT
Terrorist Plot U.S. Cabbie Charged with Aiding al Qaeda Chicago Man Raja Lahrasib Khan Accused of Trying to Funnel Money for Bombs to Pakistani, Talked of Stadium Attack
(AP) A Chicago cab driver was charged Friday with attempting to provide funds for explosives to al Qaeda and discussing a possible bomb attack on a stadium in the United States this summer, according to a federal complaint.
http://www.cbsnews.com/stories/2010/03/26/national/main6336669.shtml
Taxi driver bomb plot - mirror.co.uk
28 Mar 2010 ... A taxi driver plotted to send his son to Britain with funds for ... He is also accused of planning a bomb attack on US sports stadium. ...
http://www.mirror.co.uk/news/top-stories/2010/03/28/taxi-driver-bomb-plot-115875-22143752/
The following is a sampling of American Muslim extremists charged, convicted or sentenced in 2010 on terrorism-related offenses...
March 25, 2010 – Illinois – Raja Lahrasib Khan, a naturalized U.S. citizen from Pakistan, is charged with providing funds to an alleged terrorist leader in Pakistan and for planning to bomb a U.S. stadium. Khan is arrested the following day.
http://www.adl.org/main_Terrorism/american_muslim_extremists_criminal_proceedings.htm?Multi_page_sections=sHeading_10
---
TERROR PLOT AT WORLD CUP 2010
Saudi officer arrested in Iraq for allaged World Cup terror plot 17 May 2010 - 2:20pm
Baghdad (dpa) - A Saudi army officer was arrested in Iraq Monday for past attacks and for involvement in an alleged al-Qaeda plot targeting the World Cup events in South Africa, an Iraqi military spokesperson said.
Saudi Colonel Azzam al-Qahtani, also known as Sanan al-Saudi, entered Iraq in 2004 and is believed to have been involved in attacks on religious sites in Karbala and Najaf, Iraqi General Qassem Atta said.
He is accused of cooperating with Ayman al-Zawahiri, al-Qaeda's second in command, in planning attacks on the World Cup events in South Africa, which begin in June.
http://www.namibiansun.com/node/4535
Iraq Says It Uncovered Al Qaeda Plot on World Cup
Published May 17, 2010
A senior Al Qaeda militant suspected of planning an attack targeting the soccer World Cup in South Africa next month has been detained, an Iraqi official says.
Maj. Gen. Qassim al-Moussawi, a spokesman for Baghdad security services, says the militant was an officer in the Saudi army.
Abdullah Azam Saleh al-Qahtani is suspected of planning a "terrorist act" in South Africa during the World Cup beginning June 11, al-Moussawi said at a press conference on Monday.
He added that al-Qahtani entered Iraq in 2004 and is suspected in several attacks in the capital and elsewhere in the country.
Al-Moussawi said the 30-year-old Saudi national, who was in charge of "security" for the terror network in Baghdad, was in contact with Al Qaeda number two Ayman al-Zawahiri to "organize the plan," AFP reported.
http://www.foxnews.com/world/2010/05/17/iraq-says-uncovered-al-qaeda-plot-world-cup/
Saudi arrested for alleged World Cup terror plot. Home. 18 May 2010. By: BuaNews. Police_simulations.jpg. Johannesburg – Officials in Iraq on Monday ...
http://www.sa2010.gov.za/en/node/3095
ISLAMISTS MURDER FOOTBALL FANS FOR WATCHING WORLD CUP (Somalia, 2010)
Militants kill two for watching Eagles/Argentina's match From KUNLE SOLAJA and GBOLAHAN DADA, South Africa Monday, June 14, 2010
Islamist militants belonging to the Hezbal Islam rebel group have killed two football fans and arrested 10 others after attacking a house where World Cup fans were watching a hotly-contested game between Argentina and Nigeria in the Huruwaa neighborhood north east of the capital Mogadishu late on Saturday.
Residents say that heavily armed militants stormed a house where World Cup fans were secretly watching the football competition which was prohibited in Islamist controlled regions in Somalia.
"Two young men who tried to jump over the wall were shot and killed while 10 others including my husband and my teenage son were taken into Islamist custody in the village," Halima Ahmed, a mother of five children said in a telephone conversation on Sunday morning.
Islamist militia leader Sheik Mohamed Abu Abdalla said that those in custody have broken and Islamic rule and will be dealt with in accordance with Islamic law. Prior to the World Cup opening, the Islamists in Somalia warned people against watching the World Cup, saying that it was not compatible with Islamic law and that those who were caught watching it would be brought before the Islamic court.
"Football descended from the old Christian cultures and our Islamic administration will never allow watching what they call the FIFA World Cup. We are sending our last warning to the people," Sheik Abu Yahya Al Iraqi said, addressing crowds in the Suqa Holaha village north of Mogadishu, hours before World Cup kick off Friday. President of the Somali Football Federation, Said Mahmoud Nur, who was reached for comment while in South Africa, said that he couldn't talk about the matter because of security reasons.
Meanwhile, residents in the southern Jubba regions have sent a complaint letter to the Al Shabab administration in the regions demanding permission to watch the world's largest sporting event. Reports say that representatives from the community including elders went to the Al Shabab administrative office in the southern key port town of Kismayo Saturday demanding an acceptance of watching the World Cup, but were denied and told that they would be arrested if they came back with a similar demand.
http://www.sunnewsonline.com/webpages/sports/2010/june/14/sports-14-06-2010-003.htm
13 Jun 2010 ... Islam rebel group have killed two football fans and arrested ten others after attacking a house where fans were watching the World Cup ...
http://blogs.dailymail.com/donsurber/archives/15874

---
TOPICS: Politics; Religion
KEYWORDS: 1972munich; alshabbab; australia; bloomfieldstadium; football; gaza; globaljihad; hamas; history; islam; islamicterrorism; islamofascism; israel; jihad; jihadinsports; mcgstadium; muslims; plo; rop; soccer; sports; sportsjihad; stadium; stadiumjihad; stadiums; teddystadium; uk; us; worldcup; wot
---
---
---
---
---
---
---
---
---
---
---
---
---