---
***THE OFFICIAL WEDNESDAY BEFORE THANKSGIVING SILLINESS THREAD***
Posted on 11/26/2014 5:22:07 AM PST by Lucky9teen
I am thankful for the Friday Silliness Thread....especially when it comes early......
(like on Wednesday, because Friday most people won't be around, because they'll be recovering from Thanksgiving....or worse......shopping!)

So...here is some Thanksgiving humor
Horn of Plenty When a music student brought his French horn to my shop for repair, he complained that the instrument "felt stuffy" and he couldn't blow air through it. It's not unusual to find partial blockages in brass instruments if small items get lodged in the tubing, but when I tested the instrument, the horn was completely blocked. After much probing and prodding, a small tangerine dropped out of the bell.
"Oh," said the musician when I handed him the fruit. Seeing the bewildered look on my face, he explained, "My mom used the horn for a cornucopia in a Thanksgiving centerpiece." – Contributed by Mark L. Madden
Holiday Heavyweights The checkout clerk at the supermarket was unusually cheerful even though it was near closing time. "You must have picked up a ton of groceries today," a customer said to the checker. "How can you stay so pleasant?"
"We can all count our blessings," the clerk replied. "The hardest part of this job is the turkeys and the watermelons. I just thank God that Thanksgiving doesn't come in July." – Contributed by L. Proctor
The Turkey Wishbone My grandfather always had the knack of saying the right thing. One Thanksgiving we explained to my younger brother the custom of breaking the turkey wishbone. Eager to have his wish come true, little Philip was bitterly disappointed when he saw that he held the small end of the bone, while his grandfather had the larger part.
"That's all right, my boy," said his smiling grandfather. "My wish was that you would get yours." – Contributed by Linda Ann Loschiavo
Guest Relations Our eldest daughter, Ann, invited her college roommate to join our large family for Thanksgiving dinner. As families sometimes do, we got into a lively argument over a trivial subject until we remembered we had a guest in our midst. There was an immediate, embarrassed silence.
"Please don't worry about me," she said. "I was brought up in a family too." – Contributed by Garrison H. McClure
Be Careful Who You Let Set The Table
This is more embarrassing for my mother than for me because I wasn't quite four years old when it happened. My mother taught me to read when I was 3 years old (her first mistake). One day I was in the bathroom and noticed one of the cabinet doors was ajar. I read the box in the cabinet. I then asked my mother why she was keeping napkins in the bathroom. Didn't they belong in the kitchen? Not wanting to burden me with unnecessary facts she told me that those were for special occasions. Now fast forward a few months. It's Thanksgiving Day, and my folks are leaving to pick up the pastor and his wife for dinner. Mom had assignments for all of us while they were gone. Mine was to set the table. You guessed it! When they returned, the pastor came in first and immediately burst into laughter. Next came his wife who gasped, then began giggling. Next came my father, who roared with laughter. Then came mom, who almost died of embarrassment when she saw each place setting on the table with a "special occasion" napkin at each plate, with the fork carefully arranged on top. I had even tucked the little tails in so they didn't hang off the edge. My mother asked me why I used these and, of course, my response sent the other adults into further fits of laughter. "But Mom, you SAID they were for special occasions!! (Author Unknown)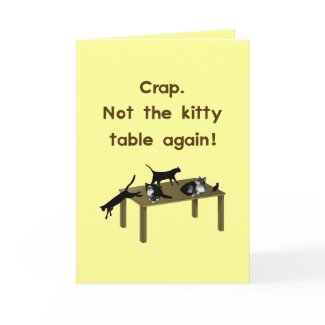 Where is That Bird?
In the 70's my mom had a minor stroke. She recovered just fine. Her memory was iffy for about 6 mos. afterward. When Thanksgiving came around she announced that she couldn't do all that cooking, but that she would buy the turkey if one of my older sisters would cook it and bring it over. Everyone agreed that would be fine.
She went out and bought a 30 lb. frozen Tom Turkey. Then she called my oldest sister and said, "I've got the bird. It's in a pan on the kitchen table defrosting. Come and get it".

The following day, my sister comes over, sees that mom is sound asleep, leaves her a note, and takes the turkey.

I get off the bus from school and am approaching our house when I see half the local police dept's cars in front of our house. I panic and go racing toward the house and am met by three or four cops coming out the door chuckling to themselves. (????????)

I ask, "What's going on? Is my mom ok?"

They say, "oh yeah... she's just fine. Just a little confused is all. She called the station 6 times all in a panic saying someone stole her turkey!!!!"

I explain the story to them and they say, "Yeah...we searched the house for her and didn't see any signs of break in except a note from someone named Patty saying she's got the bird" !!!

They printed this story in the local paper under the crime watch section.!!!

For years after that around Thanksgiving, people would call and say. "Hey Marilynn...keep tabs on your turkey this year" !!!!! JasperDale
A Mom's Prank Backfires
One year at Thanksgiving, my mom went to my sister's house for the traditional feast.

Knowing how gullible my sister is, my mom decided to play a trick. She told my sister that she needed something from the store.

When my sister left, my mom took the turkey out of the oven, removed the stuffing, stuffed a Cornish hen, and inserted it into the turkey, and re-stuffed the turkey. She then placed the bird(s) back in the oven.

When it was time for dinner, my sister pulled the turkey out of the oven and proceeded to remove the stuffing. When her serving spoon hit something, she reached in and pulled out the little bird.

With a look of total shock on her face, my mother exclaimed, "Patricia, you've cooked a pregnant bird!" At the reality of this horrifying news, my sister started to cry.

It took the family two hours to convince her that turkeys lay eggs! (allpix.com)
How to Liven up Thanksgiving Dinner


1. Load your plate up high, then take it to the kitchen, toss it all in the blender, and take your "shake" back to the table. Announce that it's the new Thanksgiving Weight Loss Shake.

2. When everyone goes around to say what they are Thankful for, say, "I'm thankful I didn't get caught" and refuse to say anything more.

3. Bring along old recorded football games, pop them in the VCR when Dad's not looking. Make sure it is set to the last two minutes of the game. When he comes into the room, turn off the VCR and turn on the regular TV.

4. Bring a date that only talks about the tragic and abusive conditions known to exist at turkey farms.

5. During mid-meal turn to mom and say, "See mom, I told you they wouldn't notice that the Turkey was past expiration date. You were worried for nothing."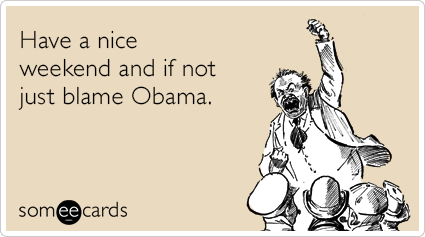 ---
TOPICS: Humor
KEYWORDS: ofst; silliness; thanksgiving
---
Navigation: use the links below to view more comments.
first 1-20, 21-40, 41-56 next last
---
---
---
---
---
---
---
---
---
---
---
---
---
---
---
---
---
---
---
---
---
Navigation: use the links below to view more comments.
first 1-20, 21-40, 41-56 next last
---
---