Just your typical military man. Proud to have served in the BEST Air Force in the world, 24-7, even as a Reservist!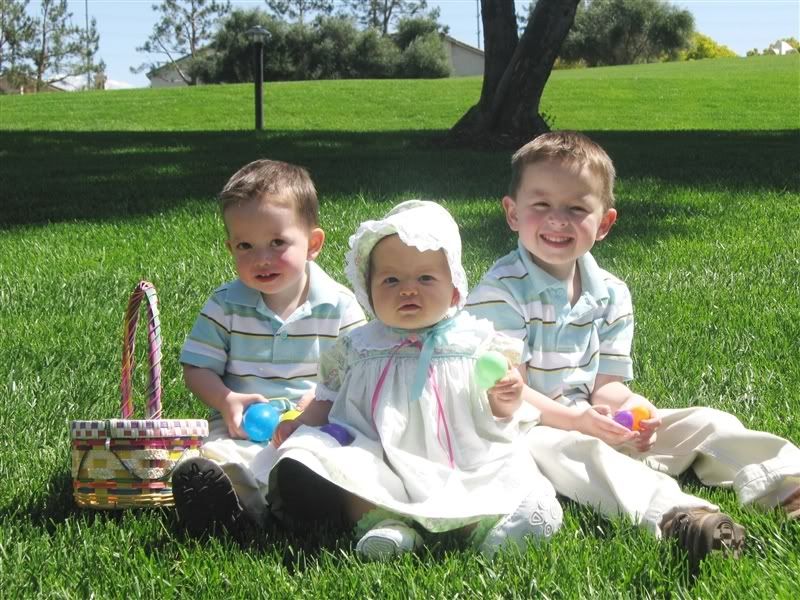 Everything I do in this life, I do it for these kids. Together with the Mrs, they are my reason to give my best everyday.
Just some of the weapons systems I have been associated with, in my Air Force days:
The AGM-130 Land-Attack Missile.
The E-9A Airborne Platform/Telemetry Relay.
All pictures from the US Air Force website
My pirate name is
Dirty John Rackham
You're the pirate everyone else wants to throw in the ocean -- not to get rid of you, you understand; just to get rid of the smell. You have the good fortune of having a good name, since Rackham (pronounced RACKem, not rack-ham) is one of the coolest sounding surnames for a pirate. Arr!
Get your own pirate name from fidius.org.

You're Kenny Blankenship! You're the clown of the
group who just tries to have fun.

Which MXC Character are you?
brought to you by Quizilla

October 2005 score

March 2006
I have to admit, I have turned nerdier with time!

Jim Rome ping
FReepmail me or MikefromOhio to get on or off this Jim Rome pinglist....

"Have a take, don't suck or you'll get run......."

Fast Ed97;Flavius Josephus;GreatOne;highimpact;JRios1968;Leto ;Moose4;Mr. Mojo;Perdogg;phantomworker;RightOnTheLeftCoast;rzeznikj at stout;sean327;SevenofNine; Skooz;stuck_in_new_orleans; timpad; wolf24; MikefromOhio; stephenjohnbanker

visited 35 states (70%)
Create your own visited map of The United States or Like this? try: Powerpoint Karaoke

visited 4 states (1.77%)
Create your own visited map of The World or try another Douwe Osinga project
"Hit Alert!"
This is a trial run of the FR Hit Alert System. This is only a test.
If you would like to continue the Alerts, and if you would like to be Alerted in the future, please FReepmail me or rzeznikj at stout to be added or removed from the Alert list.
ROLL CALL!
jasoncann; Rodney King; rzeznikj at stout; stephenjohnbanker; lesser_satan; MikefromOhio; albee; albaby; rattrap; bjclinton; eveningstar; Perdogg; pissant; goldcountryredneck; dickvomer; b4its2late;red devil 40; moochpooch; tainan; KoRn; Hydroshock; youngjim; desherwood7; agent_delta; Lee'sGhost; A Texan; NucSubs; martin_fierro; ErnBatavia; Gquagmire
Your Political Profile:
Overall: 90% Conservative, 10% Liberal

Social Issues: 100% Conservative, 0% Liberal

Personal Responsibility: 50% Conservative, 50% Liberal

Fiscal Issues: 100% Conservative, 0% Liberal

Ethics: 100% Conservative, 0% Liberal

Defense and Crime: 100% Conservative, 0% Liberal
My Conservative Identity:
You are a Freedom Crusader, also known as a neoconservative. You believe in taking the fight directly to the enemy, whether it's terrorists abroad or the liberal terrorist appeasers at home who give them aid and comfort.
Take the quiz at www.FightLiberals.com