---
New Orleans Mayor Issues Coronavirus Order Allowing Ban on Sale, Transportation of Firearms
Breitbart ^ | March 17, 2020 | AWR Hawkins


Posted on 03/17/2020 9:28:09 AM PDT by Perseverando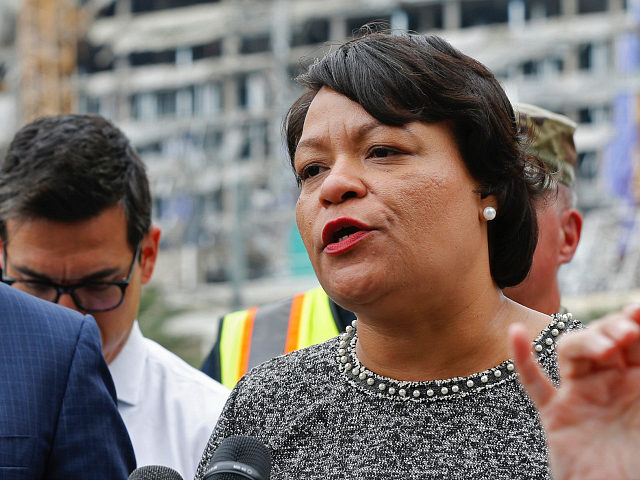 New Orleans Mayor LaToya Cantrell (D) signed a coronavirus emergency order last week allowing her to ban the sale and transportation of firearms.
She signed a follow-up proclamation on March 16, 2020, further emphasizing her emergency powers to "suspend or limit the sale, dispensing, or transportation, of alcoholic beverages."
The declaration declaring the mayor's power to restrict gun sales and transportation says she is "empowered, if necessary, to suspend or limit the sale of alcoholic beverages, firearms, explosives, and combustibles."
On March 16, 2020, the Second Amendment Foundation responded to Cantrell's claims of emergency powers over firearms by reminding her that they sued over Second Amendment infringement following Hurricane Katrina and will do so during the era of coronavirus if needed.
SAF executive vice president Alan Gottlieb said:

(Excerpt) Read more at breitbart.com ...
---
TOPICS: Constitution/Conservatism; Crime/Corruption; Government; US: Louisiana
KEYWORDS: 2a; 2ndamendment; alcohol; banglist; cantrell; china; chocolatecity; coronavirus; covid19; domesticenemy; guncontrol; gungrabbers; latoyacantrell; louisiana; neworleans; redchina; rkba; secondamendment; sharialaw; wuhanvirus
---
Navigation: use the links below to view more comments.
first 1-20, 21-40, 41-60, 61-79 next last
---
---
---
---
---
---
---
---
---
---
---
---
---
---
---
---
Comment #16 Removed by Moderator
---
---
---
---
---
Navigation: use the links below to view more comments.
first 1-20, 21-40, 41-60, 61-79 next last
---
---