---
7th Annual Recruiter Appreciation Day by the DC Chapter, May 2013
Posted on 06/02/2013 11:54:35 AM PDT by trooprally
In 2007 the D.C. Chapter heard the Gathering of Eagles' call to show appreciation to our recruiters on Armed Forces Day. Being that Armed Forces Day is on a Saturday and recruiter stations are closed, the Friday before that Saturday was the official Recruiter Appreciation Day.
The D.C. Chapter has adopted the Silver Spring, Maryland recruiter station. We have supported the military when Code Pink and Raging Grannies have protested there. The leftist have put super glue in the door lock and cracked the plate glass window.
The D.C. Chapter has occasionally shown our appreciation at the L Street, District of Columbia recruiter station.
This year at the Silver Spring station, Kburi, Rongkirby and Cindy-True-Supporter represented the D.C. Chapter. They gave the Army, Navy and Marine Corps recruiters each a certificate and gift card to a real good pizza place, Mannies. Mannies was the pizza of choice when we were standing tall at Walter Reed. [Mrs] Trooprally made the certificates. Kburi took the pictures.
The cost of the gift certificates and gift cards over the past seven years were possibly because of FReeper donations to the D.C. Chapter. To those who have made Recruiter Appreciation Day a reality, we thank you for the donations.
Not personally being able to participate in this year's Recruiter Appreciation Day, Kburi has provided a brief narrative of the day:
The certificates and gift cards were presented to the recruiters who were pleased, receptive , appreciative. This was the second time for the Marine Sgt. Riuz and Navy CE2 Rouse, and 1st time for Marine Cpl. Meeks. Both had just arrived last year when we came in Army SFC Guzman received this for a third time. The new recruits were also impressed that there are still people that support the military in a visible way.
Kburi additionally told the recruiters and recruits: FReeRepublic.com is a conservative group which supports our wounded warriors and their families. In particular the D.C. Chapter along with visiting members of FReeRepublic from all 50 States have supported our wounded warriors at the legacy Walter Reed for seven years and have met with families and their wounded warriors at the Molonge House, as well as participating in cookouts for the wounded warriors and their families. The DC Chapter also is active during Military Appreciation Month by recognizing Recruiters in our area, by laying Christmas wreaths at Arlington and by working with the Patriot Guard to counter the Westboro Church's anti-America demonstrations against military burials at Arlington National Cemetery.


BELOW LEFT: Marine recruiters. Rong is taking this picture BELOW RIGHT: Rong and Kburi switched picture taking duties.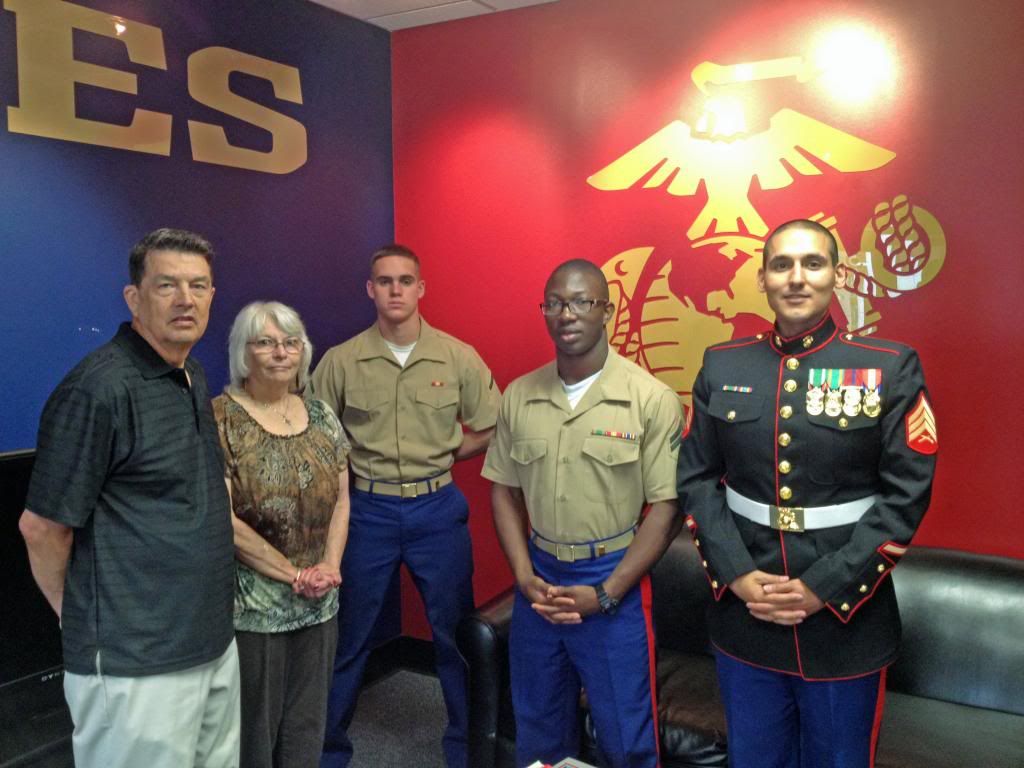 BELOW LEFT: Army with recruits BELOW RIGHT: Finally the Navy.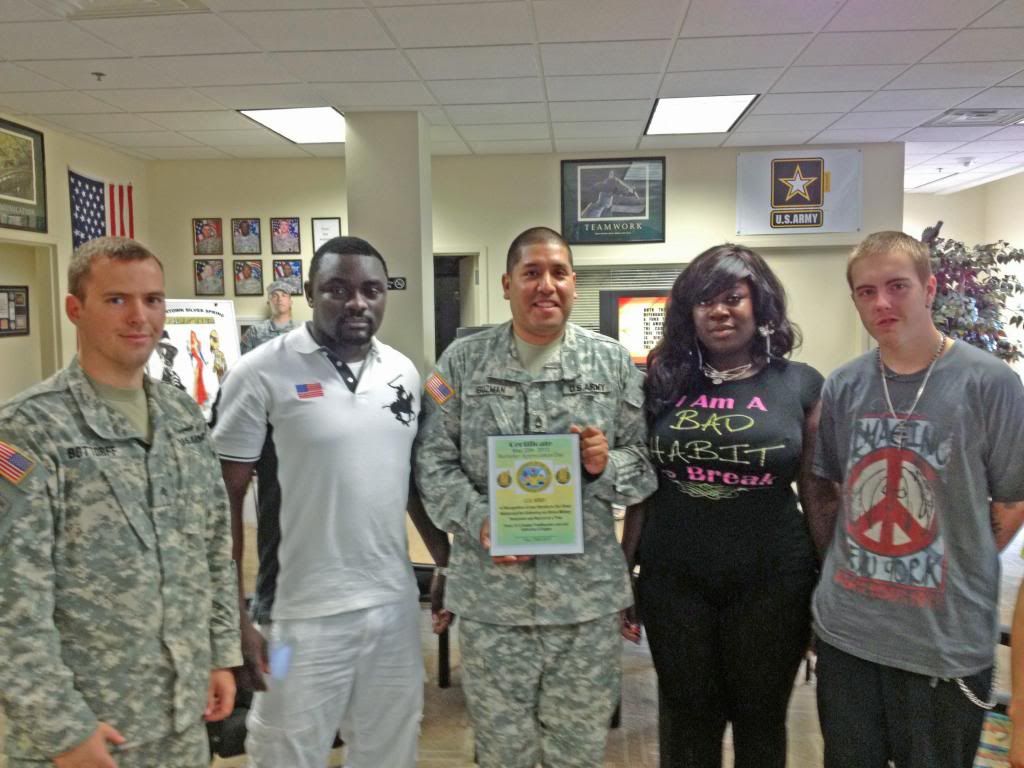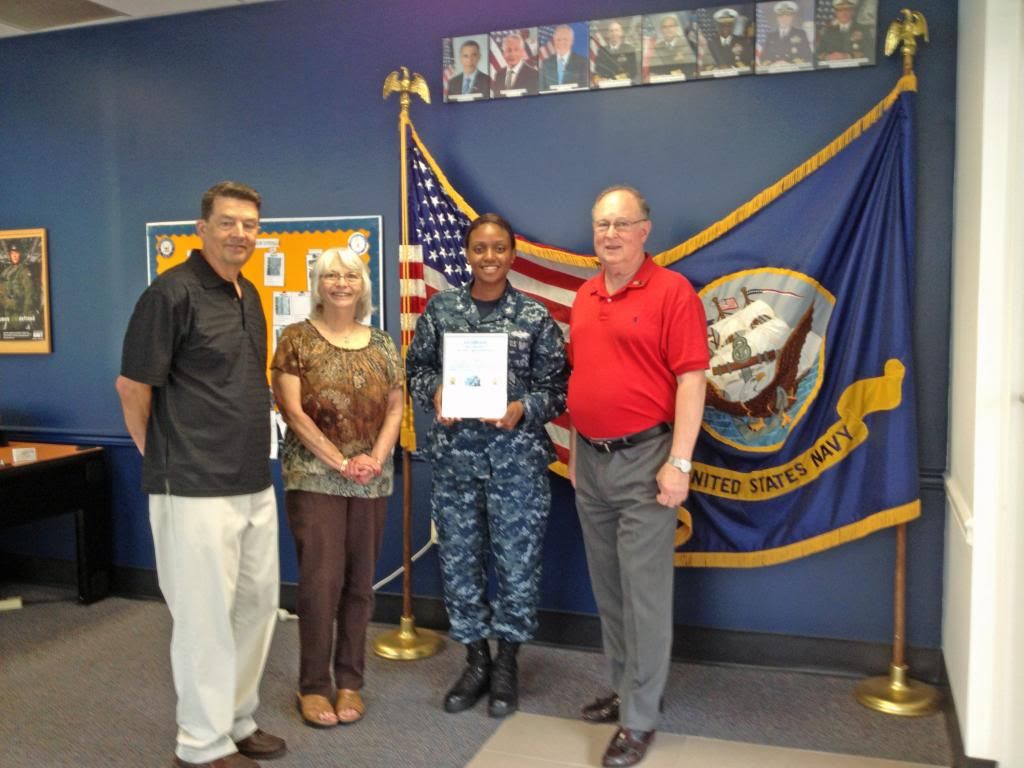 ---
TOPICS: Activism/Chapters; Free Republic; US: Maryland; US: Virginia
KEYWORDS: aar; appreciation; armedforcesday; dcchapter; recruiter; supportourtroops
---
---
---
---
---
---
---
---
---
---
---