---
Monthly Cooking Thread, Thanksgiving Edition, November 2019
Posted on 11/01/2019 5:28:12 PM PDT by Jamestown1630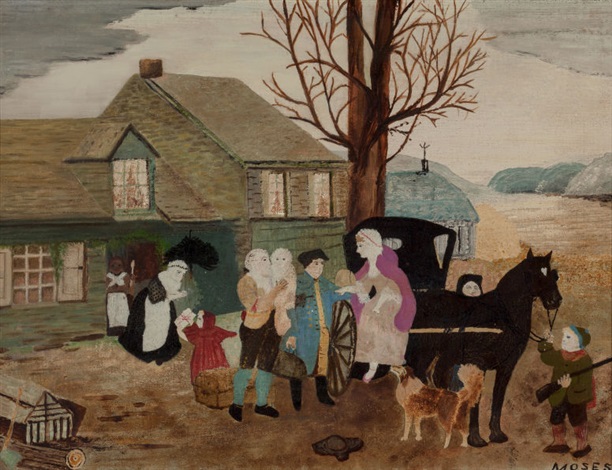 I originally began this cooking thread because – during my many years as a 'lurker' here before signing up – I greatly enjoyed the annual Thanksgiving cooking threads that I would see. (Somewhere on my hard drive, I'm sure I have many Freeper recipes that were posted over the years before I officially arrived on the scene.)
Now, the holiday season is getting into gear, and Thanksgiving is on the near horizon once again. Please share with us your family favorites, traditions, and your memories of this very American of holidays.
We've noted many times before that people really don't like Thanksgiving to 'change' - we enjoy, and enjoy looking forward to, the traditional family specialties that we have always relished on that day. But I encountered a potato recipe that some of you might find interesting as a slight change-up to your annual fare - (and who said you can have only one kind of potato dish, anyway?)
Here, Chef John of Food Wishes, presents his rendition of Potatoes Romanoff:
https://foodwishes.blogspot.com/2019/10/potatoes-romanoff-this-didnt-stay-in.html


My husband and I were thrilled with the first wet-brined turkey that we made many years ago – but that was before we discovered dry-brining. We have used the Russ Parsons method for several years now, and it results in the best turkeys that we've roasted.
Here is the Parsons Method (also known as 'The Judy Bird'):
https://www.kcrw.com/culture/shows/good-food/recipe-russ-parsons-dry-brined-turkey-a-k-a-the-judy-bird
*****************************************************
I recently lost a very stubborn 15 pounds that always seem to creep up on me over time, by following a very low-carb diet. One of my favorite dishes for Thanksgiving is the ubiquitous Green Bean Casserole, and we found this recipe from 'Dot2Trot' for a low-carb version. Haven't tried it yet, but it looks more promising than a lot of others we have seen. (As of the last time she posted the numbers, Dot had lost 145 pounds on the low-carb diet, and her website and YouTube channel have a lot of really good recipes):
https://www.youtube.com/watch?v=FP_lTI7Ji2I
(The painting at the start of this post is entitled 'Home for Thanksgiving', and was painted by Anna Mary Robertson - "Grandma' - Moses):
https://en.wikipedia.org/wiki/Grandma_Moses
-JT

---
TOPICS: Chit/Chat; Food; Hobbies
KEYWORDS: greenbeans; happythanksgiving; potatoes; thanksgiving; thanksgivingday; turkey
---
Navigation: use the links below to view more comments.
first 1-20, 21-40, 41-60, 61-80 ... 241-257 next last
---
---
---
---
---
---
---
---
---
---
---
---
---
---
---
---
---
---
---
---
---
Navigation: use the links below to view more comments.
first 1-20, 21-40, 41-60, 61-80 ... 241-257 next last
---
---