~Janey ~
This Is Who You Are
You are incredibly sexy. There's no way you could hide it, so you just flaunt it. You are a naturally talented flirt. You make everyone feel fascinating and attractive. You have a wild streak. You like to have fun, and your idea of fun is pretty outrageous. You dare to be yourself and live life courageously. People respect you for it. You are totally spontaneous and unpredictable. Even your best friend doesn't know what you'll be up to next.
You are full of joy and enthusiasm for life. You love adventures, and you always want to include your friends in your plans. You are usually the one who brings the fun. Nothing can be boring when you're around. You are flexible and easygoing. You're willing to go along with almost anything! You are an amazing friend - you are the perfect mix of fun and loyalty.
You believe in yourself and in others. You think the world is a bright and brilliant place. You are a positive thinker and a total optimist. You believe it's important to dream big. You are very liable and charming. People know they're going to have a blast when you're around.
You Are an Adventurous Valentine Your heart soars whenever you have the chance to do something new, and that goes double for Valentine's Day. You would love excitement and novelty to celebrate this special day. You especially love surprises! Your ideal Valentine's Day is unconventional, quirky, and not traditionally romantic by any means. You don't like a lot of pressure on V-Day.
You just want to have some fun! Compared to most people, you are very active and energetic. You have a daring, challenging spirit. You're willing to go into something blind. You are playful, carefree, and optimistic. You are up for trying anything. If you dream it, you usually end up doing it. You're not one for putting your dreams on hold.
You are down to earth, well grounded, and practical. Some may even call you sensible. You say what you mean and you mean what you say. You're straight shooting and honest. It's likely that you're more of a productive type than a creative type. You enjoy working hard. You live in the now and enjoy every moment. You appreciate what you've got, and you're also very humble about what you deserve.
~ Live your life in such a way that the Westboro church will want to picket your funeral ~

~ Have A Nice Day!!! ~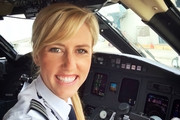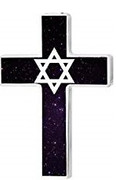 https://www.youtube.com/watch?v=LylRZXQ_D-8/>The Israeli National Anthem Like You've Never Heard Before