---
DUmmie FUnnies 11-07-08 (The honeymoon's over! DUmmies DUmp on Rahm!)
DUmmie FUnnies ^ | November 7, 2008 | DUmmies and Charles Henrickson


Posted on 11/07/2008 3:36:39 PM PST by Charles Henrickson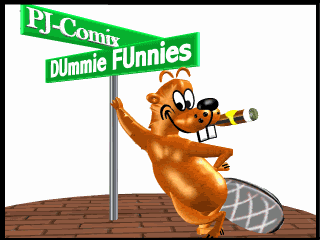 The honeymoon's over! It didn't take long for the DUmmies to become disappointed with the Young Prince. You see, Obambi went and picked Clintonista Rahm Emanuel as his Chief of Staff, and that does not portend good things for the future. Witness this THREAD, "Trying to put into words what disturbs me about the choice of Rahm as Chief of Staff." Of course, what this portends for the DUmmie FUnnies is much comedy fodder, as Obamassiah is SURE to disappoint his doubting disciples time and time again! So let us make a fly on the wall of the honeymoon suite and listen to the Bickersons squabble, in Bolshevik Red, while the commentary of your humble guest correspondent, Charles Henrickson, who wouldn't be surprised if the internecine warfare among the Dems exceeds that of the Repubs, is in the [Barackets]:
Trying to put into words what disturbs me about the choice of Rahm as Chief of Staff
[How about, "Where's the 'Change'?"]
First let me say I really don't mind if our President-Elect picks moderate Republicans for his cabinet in some cases. . . . That would not bother me nearly so much as his pick of Rahm Emanuel.
[Rahm Emanuel, lower than a Rethuglican.]
Rahm's views on many things are not comforting.
[Rejoice! Rejoice! Emanuel shall come to thee, O DUmmieland!]
It indicates a type of politics I thought we might be leaving behind considering the calm and assuring demeanor of Barack Obama himself.
[Demeanor dey come, da meaner dey fall!]
he was pushing and nagging the candidates he was coaching for the DCCC to "go right". . . . We now know which way the party will be moving.
[The party's over, it's time to call it a day. . . .]
it is still our job to hold feet to the fire.
[Just go ahead and burn him at the stake.]
I was feeling a kind of warm comfortable glow . . .
[Roast Rahm.]
. . . until Rahm was picked. It changed the atmosphere around Obama greatly.
[B.O. Plenty.]
It is a return to the old way. Using scapegoats, dividing us, cutting out those who want change.
[Throw the DUmmies under the bus!]
Emanuel works at the pleasure of the President.
[I thought that was an intern's job.]
I tend to see that if we don't speak up....then soon it won't matter if we do.
[Time is running out!]
Purity is a nice standard for drinking water.
[Purity Of Essence.]
No one listens to me anyway.
[You say something?]
I agree with you about Emanuel. As far as I'm concerned he's a retread and symbolic of the problem in government. . . .
[Don't retread on me!]
And apparently Dean is not hearing a word.
[The doctor is OUT.]
I'm completely at a loss as to what to do about it besides eventually withhold my vote.
[Move to France?]
And now Podesta and Gates????? This is just not looking good.
[Flight 153 for Paris is now boarding at Gate 6. . . .]
I see other things coming I may not like.
[There's a bad moonbat on the rise. . . .]
I don't think that you understand that the CofS is the gate keeper.
[That's Gate 6 for flight 153 to Paris. . . .]
They used to call Haldeman and Erlichman, Nixon's two german shepards.
[Emanuel is Obama's Rahmweiler.]
I think it's too early to say that.
[What are you talking about?! It's been two whole days!]
funny how these so-called centrists have such pinnacle roles yet do very little for the people of this country. Can you say sock puppets for the elite?
[Sock-puppet it to me!]
Seems to be we often need the center and the left to get things done and centrists and moderates were a strong part of folks who elected Obama.
[LOUSY CENTRIST TROLL!]
I, too, find his policies and reasons troubling and karmically unprofitable.
[Boy Barry is a karma chameleon.]
One day and we're out for blood?
[TWO days! That's twice as long!]
He is going to spend most of his time cracking Democratic heads. . . .
[Most are already cracked.]
Now DU is becoming let's all not speak up anymore.
[Bunch of facists!]
That is a f*cking joke "getting them to move from the left to the middle"??? more like from the middle to the RIGHT. Emmanuel has much more in common with repukes than with moderate Democrats.
[Rahm is the new Rove.]
Just. F*cking. Great.
[I detect a note of sarcasm.]
Emanuel is not the CHANGE that I worked so hard and so long for!
[Change We Can Be Livid About!]
Emanuel is more of the same in Washington. . . .
[Barack McSame.]
we will only have four years of something like Bush very lite and then we can perhaps get Dean to run again. . . .
[YEEEEEEAAAAAAAAARRRRRRGGGGGHHHHH!!!!!!!!!]
when I heard it, I thought, "Oh, sh*t. All those Republicans may have been right: Obama may be just rhetoric". . . .
[Obama is NOT just rhetoric! He's got that nice empty suit, too!]
Minds are fixed. Words are not being read. I have been stunned here the last two days at the vitriol over questioning.
[TWO DAYS IN! Yes, the future of the DUmmie FUnnies is bright indeed!]
Our collective job as the liberal activists is two fold: one, we must get Obama's back but two, we must hold his feet to the fire.
[Sounds like a game of Twister!]
I think it's just too early to get disheartened.
[Naah!]
Obama is the kind of guy who can outfox a fox.
[The quick brown fox jumped over the lazy DUmmie.]
Do Democrats revert to cannibalism so very quickly?
[The Silence of the Rahms.]
You just called me a cannibal and questioned my sanity. All in one post. That is simply not fair.
[You should have taken two posts, at least.]
Surely Rahm must realize that if the Democrats give Americans universal single payer healthcare in a series of careful but fairly rapid steps, we'll be Democrats for life.
[And in the minority after the midterms. Good luck with that!]
I'm not an idiot. . . .
[Let's take a poll.]
I am losing patience with folks here on DU. Have we forgotten that WE WON?
[YES!]
Why don't we all just take a deep breath and wait to start second guessing until we see where things stand after Obama has had his first 100 days? See you May 2009.
[For the impeachment proceedings.]
Some DU'ers just have to gripe about something.
[Some?]
I am trying to type out a cogent, calm response to the venom and disgust you have for progressives but all I can think of through my anger is GO F*CK YOURSELF.
[By DUmmie standards, that IS cogent and calm.]
perhaps Obama being thoughtful and softspoken felt he could use a "Pitt Bull". . . .
[Will Pitt for Press Secretary! Plenty of bull!]
To sum up: Rahm Emanuel is a centrist hack.
[Whack a hack!]
I simply can not handle it.
[Up your meds.]
I suspect there will be uglier picks to come.
[NO ONE could match the freak show that was the Clinton Cabinet!]
Rahm Emanuel = MORE OF THE SAME
[But, but . . . Joe Biden! There's a fresh face!]
Yes, the continuing control of the illuminati. . . . The Bildeburgers WILL get all that they desire.
[PNAC! DLC! MIHOP! IHOP! BFEE!]
this isn't a Revolution where the common folk storm the castle, put the aristocrats to death and institute a whole new government running on a different philosophy.
[Darn!]
I haven't seen this much trashing of a Democrat since Hillary Clinton was running. . . .
[Call it "Operation Chaos: The Sequel." Hee! Hee!]
he's a good choice for head-cracker in chief for Obama.
[Rahm as Head Cracker.]
Whoopee, now we can be whipped into line.
[Is that you, benburch?]
Get your ammo ready.
[The circular firing squad starts in five minutes!]

---
TOPICS: Humor
KEYWORDS: dufu; dummie; dummiefunnies; dummies
---
Navigation: use the links below to view more comments.
first 1-20, 21-40, 41-60, 61-80, 81-93 next last
---
---
---
---
---
---
---
---
---
---
---
---
---
---
---
---
---
---
---
---
---
Navigation: use the links below to view more comments.
first 1-20, 21-40, 41-60, 61-80, 81-93 next last
---
---