---
'He Was So Shiney and Bright': Muslim Details Miraculous Conversion After Jesus Visited Him (TR)
Faithwire ^ | September 23, 2019 | Lindsay Elizabeth


Posted on 09/23/2019 9:59:18 AM PDT by Perseverando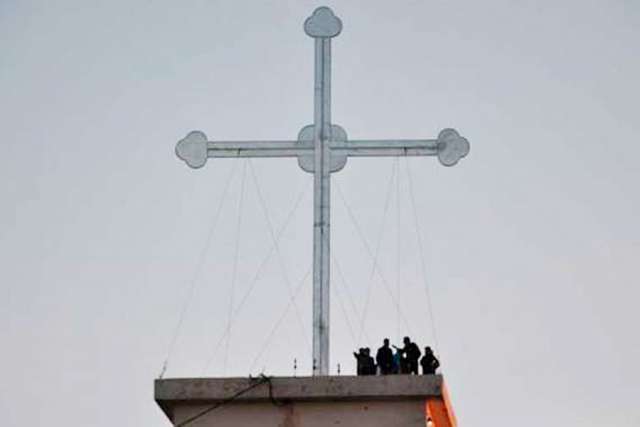 On Wednesday night, Pastor David Platt of McLean Bible Church hosted a simulcast called Something Needs to Change, part of an ongoing initiative from The Gospel Coalition.
In the simulcast, Platt, an author and former president of the Southern Baptist Convention's International Mission Board, shared an interview with a missionary named Yazim.
"He lives and works in a part of the Middle East where, not only is it illegal to share the Gospel, it's life-threatening to talk about how the Gospel is advancing," Platt shared.
In the simulcast Yazim, a Middle East church planter shared with Platt and the listeners through a disguised voice how, "God is moving inside the Middle East with dreams, visions, and personal visitations."
Yazim shared one incredible story in particular of a Middle Eastern man who came to know Jesus through a miraculous way.
"This man said this to us when we visited him: 'A man wearing all white knocked at my door every night and I couldn't look at him because his face was so shiny and bright,'" Yazim shared. "'When he would come inside, he asked me to write down what he said. As I wrote, I fell asleep. The next night, he would come again for the next month.'"
The man, who lives 50 kilometers outside of an unnamed city shared his notebook with Yazim to show him what he had written down.
In the notebook, the man had written down: "In the beginning was the Word, and the Word was with God, and the Word was God. The same was in the beginning with God. All things were made by him, and without him was not anything made that was made."
The man's notes came from the book of John, which God had revealed to him in

(Excerpt) Read more at faithwire.com ...
---
TOPICS: Evangelical Christian; Islam; Religion & Culture; Skeptics/Seekers
KEYWORDS: bornagain; convert; davidplatt; endtimes; lastdays; mcleanbiblechurch; muslimworld; revelation
---
Navigation: use the links below to view more comments.
first 1-20, 21-22 next last
---
---
---
---
---
---
---
---
---
---
---
---
---
---
---
---
---
---
---
---
---
Navigation: use the links below to view more comments.
first 1-20, 21-22 next last
---
---