---
Attempted Arab lynching of a Jewish family in Jerusalem: "They threw stones and rocks, we were saved by a miracle" - 'God watched over us'
Jerusalem mynet ^ | 12.10.22 | Liran Tamari


Posted on 10/12/2022 2:12:24 PM PDT by Conservat1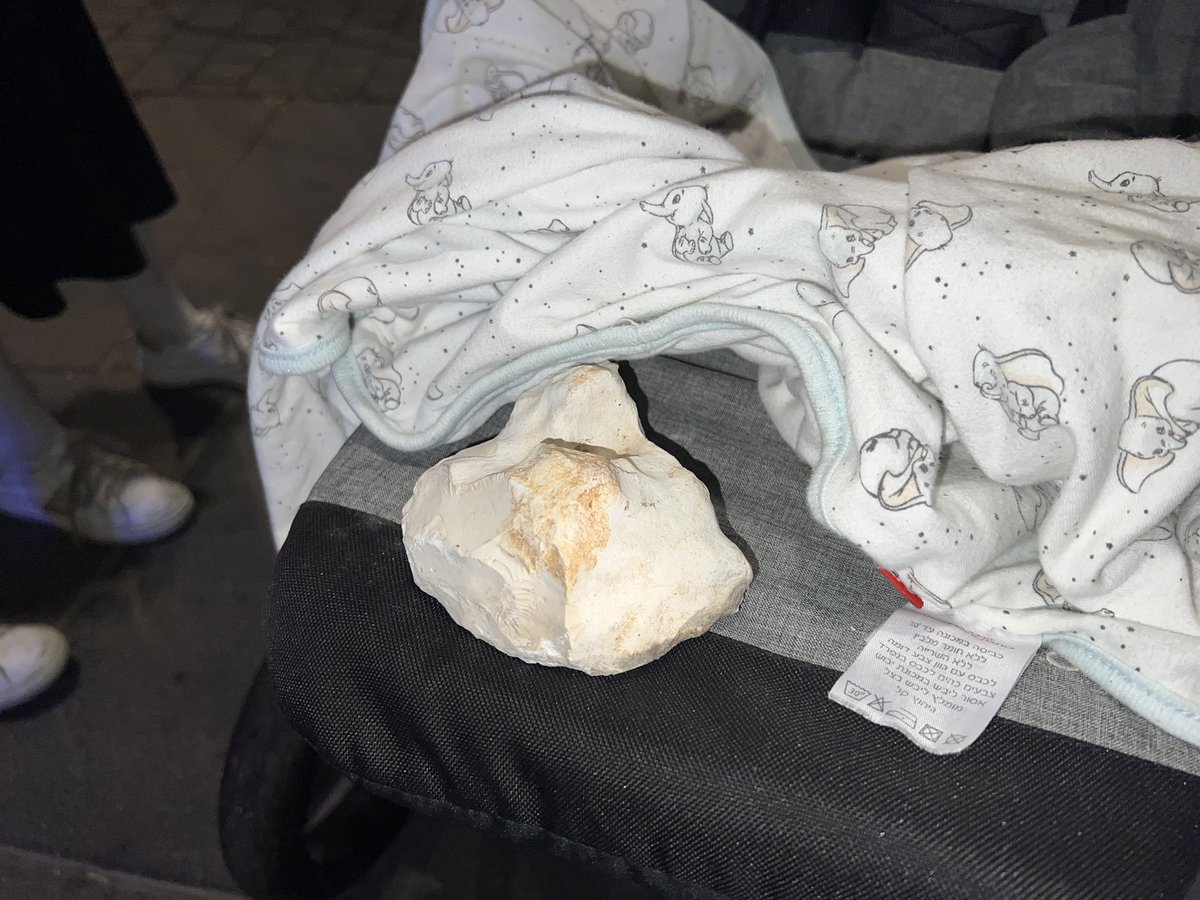 The family entered the Beit Hanina neighborhood in the east of the city with their car and 3 toddlers in it and were pelted with stones. "A mob of Arabs blocked our road and started pelting us with rocks." The event ended without casualties. Meanwhile, during a night of severe riots in East Jerusalem, Molotov cocktails were thrown at police vehicles in the Sheikh Jarrah neighborhood.
The Jerusalem sector continues to heat up: a Jewish family was saved this evening (Wednesday) from a lynching attempt that took place in the Beit Hanina neighborhood in the east of the capital. For a reason that is not clear, the family members entered the neighborhood around 10 o'clock at night with their car in which 3 babies were.
The father of the family told mynet: "We were driving on the road in Beit Hanina, rioters blocked the road with rafts, tried to open its doors and started throwing stones and rocks at us. We were saved by a miracle.' The event ended without casualties. Heavy damage was caused to the family's car. "The vehicle was hit with stones, my legs froze, then I remembered that Gd was watching over me, I got strength and fled the scene."
All over the east of the city, fireworks and Molotov cocktails were set off, trash cans were set on fire and members of the security forces were attacked. The extent of the neighborhoods and the general mobilization in the entire east of the city are beginning to remind us of the events before Operation Guardian of the Walls.

---
TOPICS: Foreign Affairs; Israel; News/Current Events; War on Terror
KEYWORDS: amosshoken; apartheidslur; arabs; beithanina; cair; eastjerusalem; haaretz; haaretzism; hrw; israel; jerusalem; jews; jihad; lynch; lynching; miracle; muslims; nirhasson; omarshakir; racism; succot; trashida; undividedjerusalem; waronterror
---
---
---
---
---
---
---
---
---
---
---
---
---
---
---
---
---