~ The FReeper Canteen Presents ~
~ Remembering Our Troops!! ~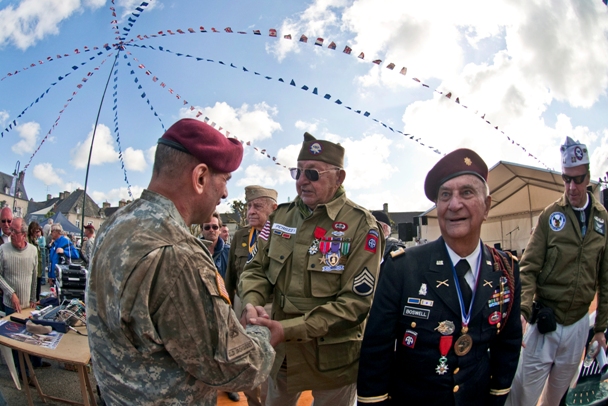 D-DAY VETERANS
U.S. Army Maj. Gen. Jeffrey A. Jacobs, commanding general of the U.S. Army Civil Affairs & Psychological Operations Command, shakes hands with John Perozzi, a World War II and D-Day veteran who served with the 82nd Airborne Division, after a ceremony honoring him and other WWII veterans in Sainte-Mere-Eglise, France, June 3, 2012. U.S. Army photo by Staff Sgt. Sharilyn Wells







Canteen Mission Statement
Showing support and boosting the morale of
our military and our allies' military
and family members of the above.
Honoring those who have served before.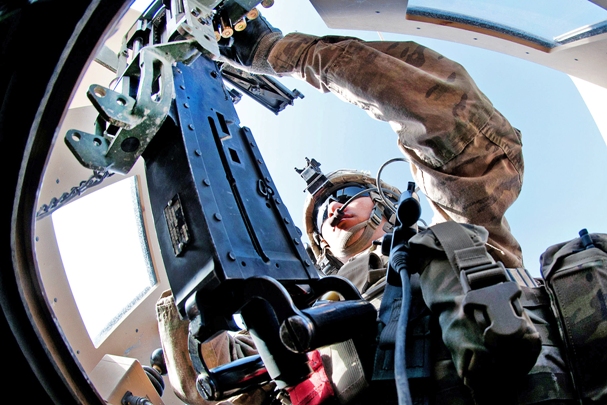 MISSION PREP
U.S. Army Spc. Michael Sanchez loads an M2 .50-caliber machine gun before his gun truck departs Forward Operating Base Arian to go out on a combat logistics patrol to resupply a combat outpost in Afghanistan's Ghazni province, May 26, 2012. Sanchez, a gunner, is assigned to the 82nd Airborne Division's Company F, 2nd Battalion, 504th Parachute Infantry Regiment, 1st Brigade Combat Team. U.S. Army photo by Sgt. Michael J. MacLeod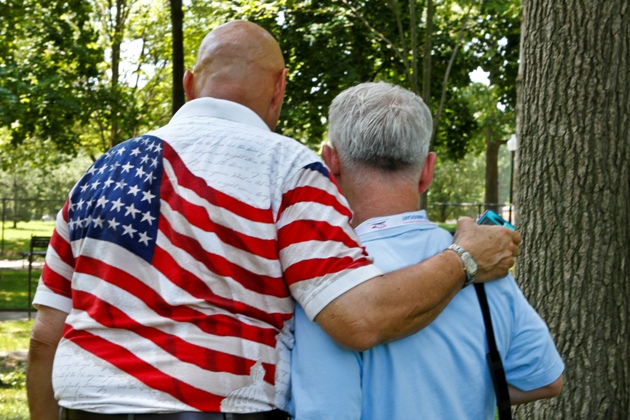 COMRADES IN ARMS
Barney Bidders, a retired soldier, and Les Newell, a retired Marine, both Vietnam War veterans from Virginia, recall memories of service at the Vietnam Veterans Memorial during a Memorial Day event at the wall in Washington, D.C., May 28, 2012. DOD photo by Linda Hosek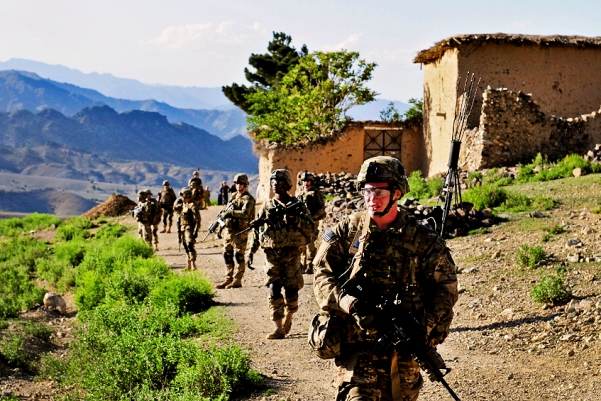 TANI TROOPS
U.S. Army paratroopers and Afghan soldiers patrol a village in the Tani district in Afghanistan's Khost province, May 28, 2012. U.S. Army photo by Sgt. William Begley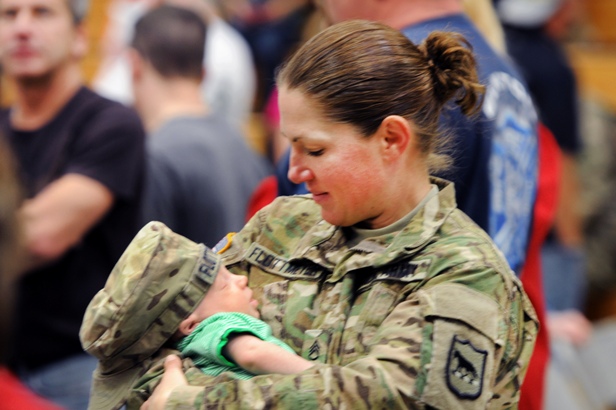 LITTLE TROOPER
Army Staff Sgt. Janelle Flottmeyer holds her nephew during the welcome home ceremony for her unit at Riggs High School in Pierre, S.D., May 12, 2012. Flottmeyer is assigned to the 200th Engineer Company, South Dakota Army National Guard. The unit completed a year-long deployment to Afghanistan. U.S. Army photo by Maj. Anthony Deiss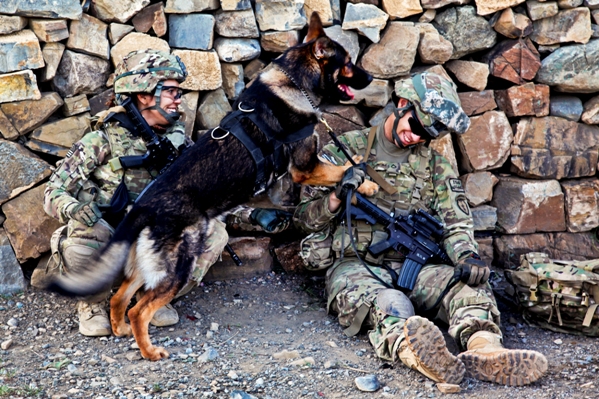 CANINE CAPER
U.S. Army Pfc. Chris Kunze, right, relaxes with his military working dog in Khoni Ghar in Afghanistan's Khost province, May 27, 2012. Kunze, a cannon crewmember, is assigned to the 2nd Battalion, 377th Parachute Field Artillery Regiment. U.S. Army photo by Spc. Kimberly Trumbull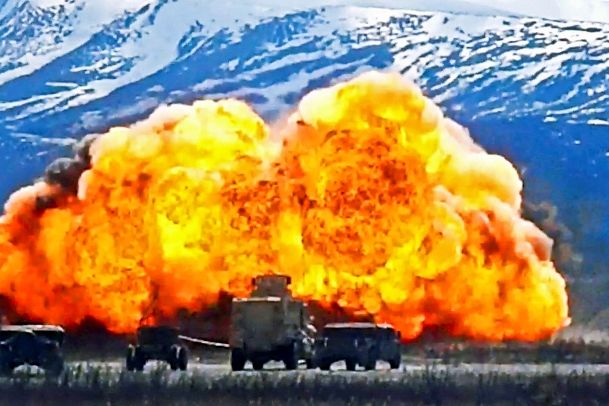 LARGE CHARGE
Soldiers detonate a mine-clearing line charge at Donnelly Training Area on Joint Base Elmendorf-Richardson, Alaska, May 25, 2012. The soldiers are assigned to the 84th Engineer Support Company and the 23rd Engineer Company. U.S. Army photo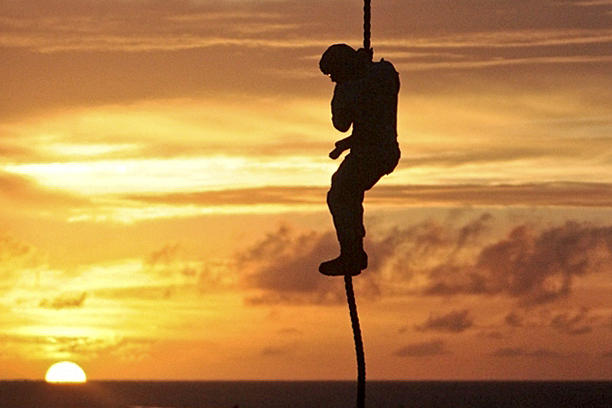 FAST ROPE RIDE
A Marine fast ropes from a UH-1Y Huey onto USS Makin Island in the U.S. Navy's 5th Fleet area of responsibility, May 31, 2012. The Marine is assigned to the 3rd Battalion, 1st Marine Regiment, 11th Marine Expeditionary Unit, which is deployed as part of the Makin Island Ready Group, a U.S. Central Command theater reserve force. U.S. Marine Corps photo by Cpl. Gene Allen Ainsworth III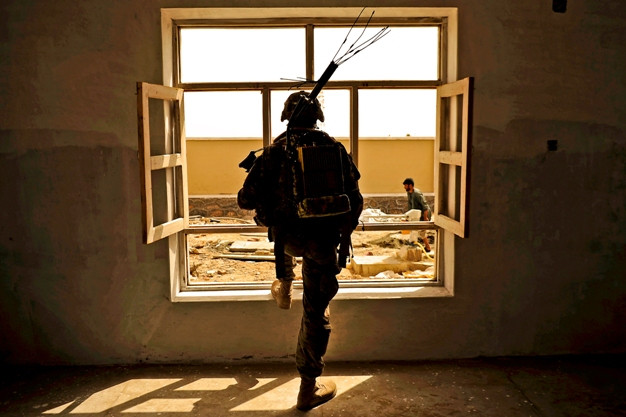 SANJARAY SURVEY
U.S. Army Pvt. Lathaniel Ulofoshio provides security while U.S. service members conduct a site survey of the Sanjaray health clinic in Kandahar, Afghanistan, May 24, 2012. Ulofoshio is assigned to the Kandahar Provincial Reconstruction Team. U.S. Air Force photo by Staff Sgt. Timothy Chacon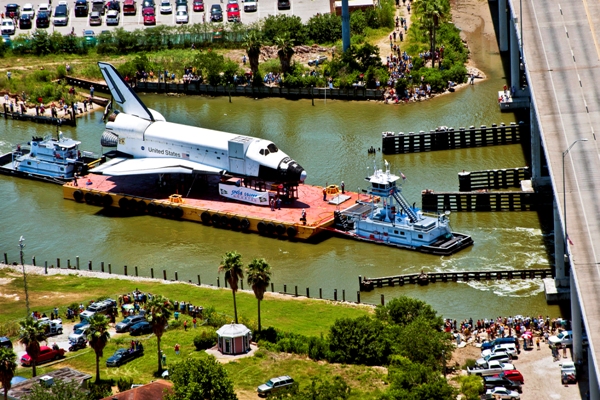 SHUTTLE RIDE
Coast Guard units and other law enforcement agencies help escort a NASA training shuttle to the Nassau Bay Hilton Hotel dock in League City, Texas, June 1, 2012. U.S. Coast Guard photo by Petty Officer 3rd Class Richard Brahm

Please remember that The Canteen is here to support
and entertain our troops and veterans and their families,
and is family friendly.