The Summit on Something

Mr. President, you're gonna love this. Kofi Annan has called for a Summit Teleconference of some world leaders, including Mahmoud Ahmadinejad and Bashar al-Assad and Ehud Olmert. And it starts in 15 minutes!






He's already called several members of Congress and a select few political and media figures to participate in a dialog to resolve the Middle East crisis and they're meeting at the Capitol.






Good grief, that interfering twerp will do anything for attention! Make sure Condi, Dick and Rummy are all patched through too.





Later……






Good afternoon ladies and gentlemen, President Bush, Mr. Olmert in Israel.






I have managed, for the first time in history, to convince the honorable Bashar al-Assad and Mahmoud Ahmadinejad to participate in this teleconference Summit to work out our differences.






THE HONORABLE?!






I have also invited some distinguished members of Congress and some well-known political and media figures to help work out this crisis.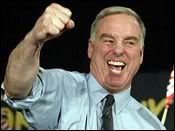 Yessssssssssss! Great idea, Kofi, uh…. I mean Mr. Annan!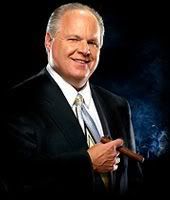 Hehehehe… This is gonna be rich.






Do you mind? You are NOT to be smoking that nasty cigar in our beloved Capitol!





I thought I smelled a right winged wacko! What in tarnation is HE doing here?






That's what I'd like to know! Kofi, you said distinguished members of the media were invited.






With all due respect, Mr. Keller. I'm sure the Secretary General was trying to be fair and balanced with whom he invited to this Summit.






Oh great. You're here too.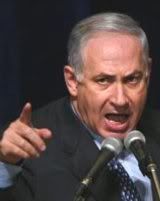 Will you shut up so we can get on with this? I should probably be in a bomb shelter at this very moment!






Yes, of course! I'd like to open up a free wheeling dialog between all of the warring parties so that we may have a compassionate understanding of one another.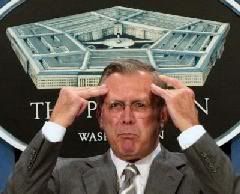 I feel the mother of all migraines coming on.






Excuse me, Mr. Secretary, but I don't like the wording you just used. Compassionate understanding? Israel was attacked by terrorists, for God's sake!






Hold on there, Mr. Bolton. You can quit with your God talk. There is nothing wrong with having compassion and feelings for all parties involved here. I'll not have you attack Hezbollah. And I can defend them if I want because I'm part Jewish, you know.






Part Jewish? Excuse me, but wouldn't you and your uglier friend look better in burkas?






Nancy, are you going to let him talk to you like that?






???????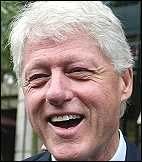 Hahahahahahaha….






Shush, shut up! I need all of those women's support, you fool!






Can we get on with it? I'm tired of standing here.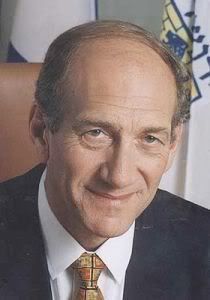 Well, Mr. Putin, at least you have solid ground to STAND on, unlike the citizens of my country. The hands of my enemies are getting bloodier by the minute.






No blood on my hands. How about yours Assad?






Huh? Sorry, I wasn't paying attention….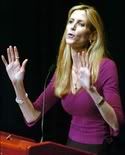 Woah! Alright folks, so far this is nothing but a waste of everyone's time. Only a fool would believe something can be solved in this so-called "Summit".






I agree. Furthermore, Congress should convene immediately and vote to give our President the authority to support Israel militarily against Syria and Iran.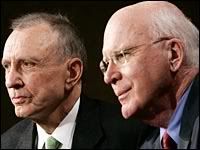 Convened and denied….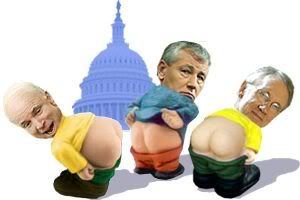 Yeah, here's what we think of that idea!






Must you Americans keep dominating this Summit with your undignified mannerisms? Here in France, men and women are very conscious of our behavior and appearance.






Oui, Jacque, oui.






!!!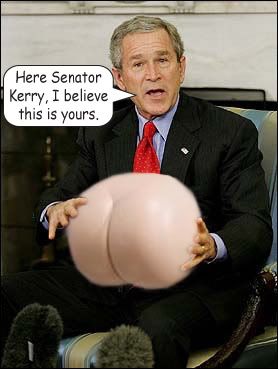 Just kidding, everyone! Thought I'd interject a little humor. Hehehehe….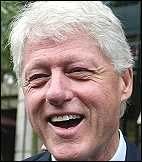 Hahahahahaha….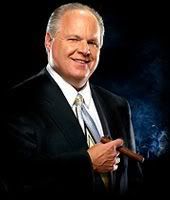 This is the best time I've had in years….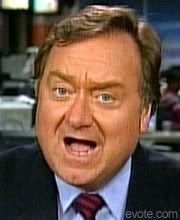 If I may interrupt. I'd like to suggest we get back on track in this very serious business of saving lives and preventing this war from spreading.






Thank you, Tim. I interrupted my fast to be here on behalf of all democrats, communists and brainwashed Americans who are against the Iraq war.






"Thank you, God".






Thank you, Mrs. Sheehan. I can't imagine how you are able to go without food. I couldn't. I agree with you 100% that we should withdraw from Iraq immediately.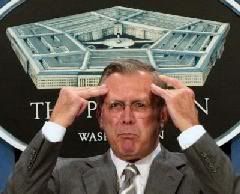 Wow, I just thought it was a headache. For some reason, I'm able to channel into all the leftist wacko clowns in Washington!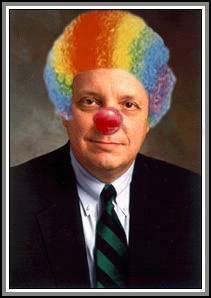 Sorry I'm late, everyone. Have I missed anything?






NO, YOU HAVEN'T!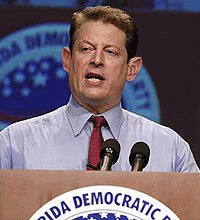 Hey, does anyone else think it's too warm in here?<






I cannot believe I'm watching my party self destruct and my Presidential chances crumbling before my very eyes!!!





Have I stumbled into the sequel of One Flew Over the Cuckoo's Nest?






Harrumph…. Come on people, we're better than this. Let's put our heads together and figure this out!






If I may say, Senator, this forum isn't working out very well.






Did you guys just here the negative tone of the Secretary of State? The Bush administration doesn't want this Summit to work out! Condi just gave us our talking points for tomorrow's news. Everyone get that?





<

Yes, we've got it, Bill. Brilliant…..






You're the man, Bill Kellar, and I'll tip my Stetson to that idea. If you need any freelance writing for the Times, you know I've got the courage.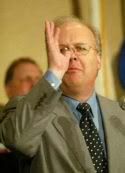 Screw all of you transparent losers….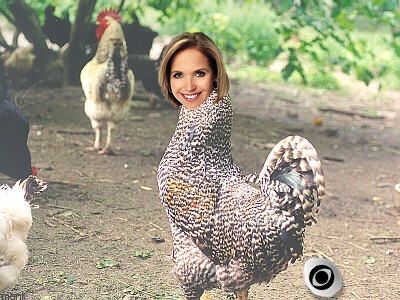 Hey, guys! Sorry I'm late. Been tied up with the eggs. If I've missed anything, just email me the talking points.






And people have the gall to make fun of me for using a tanning bed?






Excuse me, Secretary General, but Assad and I have a very important telephone call from an envoy we've sent to Israel. I really have to go now…





Private Phone Call…..

Geeze, I've been waiting forever! What are my instructions?







Vell, dahlings, it's off to the blog for me. I vant to share this enlightening experience vith the vorld! If only the Bush administration would try listening for a change.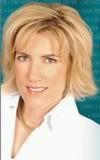 Well, on that note, I say we all adjourn. I want to celebrate these great soundbites for my show tomorrow and buy everyone the first round of drinks at the Hawk 'n' Dove!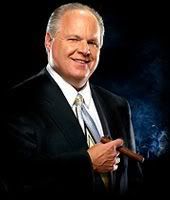 I'll buy the second round and furnish premium cigars for anyone except Clinton.






Bill, we've GOT to do something to focus attention back on ME, er, us! It's not fair that this war is drowning ME, er, us out. I've got an idea. Pack your bags and meet me at the airport. Don't forget your swim trunks.






Okay, Keller, I need your help....






Why, of course, Mrs. Presi... uh, Mrs. Clinton. As always, anything. Anything at all.





Twenty-four Hours Later in Haifa, Israel…….






Keller contacted Hezbollah, so we don't have to worry about getting fired on, but where can we dance on this beach and not step on bomb fragments?




Meanwhile on the Iraq/Iran border…….






All clear, boss. Good luck!