Kerry's vet photo fraud, II
The Kerry campaign ran a much-hyped "Band of Brothers" photo of Kerry with 19 other fellow Vietnam Swift Boat commanders, which implied all 19 support Kerry's bid for the presidency. All 19 did not support Kerry – only two did.
Today, Iowa Presidential Watch has received information from Swift Boat Veterans for the Truth (www.swiftvets.com) that states: "We have new information that Ralph Dobson in fact considers Kerry unfit."
So, now Kerry is down to just one of the 19 Swift Boat commanders supporting him.
We have updated the photo-graphic to show the truth about Kerry's amazing photo fraud.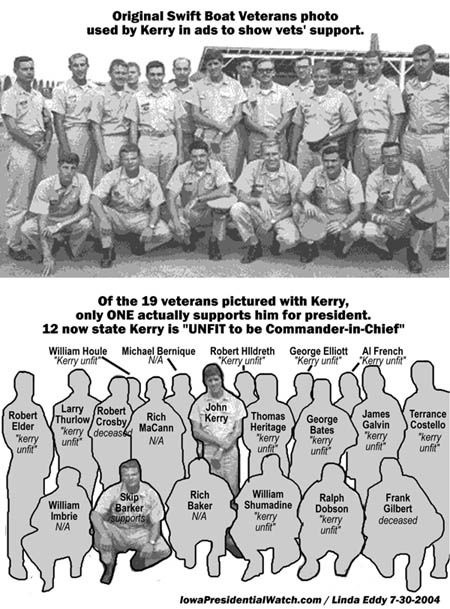 click here for larger photo-graphic