---
Windows 10 Update Is Causing An Old Problem To Return!
9/7/20 | self


Posted on 09/07/2020 2:36:36 PM PDT by justme4now

The other night I was forced to take the latest windows 10 update .. again!



I keep having to 'rollback' to the 'previous' version because of what happens to my graphics!
(I know what causes the graphics problem but not why there is this this new problem!)



Let me explain ...
A few years ago I went through a similar mess that took me almost a year to solve!



Below is a screenshot of what that (and this) cumalative update does to my colors/graphics!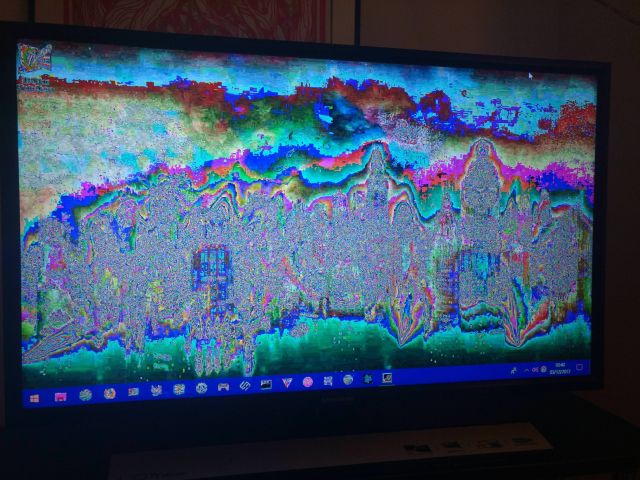 DESKTOP SCREENSHOT


It took a while but I found that on these updates ... Microsoft would delete my AMD graphics driver and the Radeon dashboard and turn my color depth to 10 bpc instead of the 8 bpc it operates at.
(bits per channel. 8bpc is what most codecs work with.)


After discovering the cause of my problem .. almost a year later, I was able to download and install the radeon dashboard and driver that allowed me to reset my color depth to 8 bpc.
(That was then)


Even though at that time, it was the Crimson version of the AMD software and not what I have installed now.
(Now it's Adrenalin)


This is the AMD dashboard that I have installed now and how I change the settings.
(On this rolled-back, non updated version)



RADEON SOFTWARE DASHBOARD


SETTINGS AREA OF CARD
(See the color depth setting? Left side down six.)


So what's my problem?


With this update, Microsoft is blocking every attempt at my trying to install a correct driver or any AMD software!!


I had no problem in installing this current software on this windows 10 version, but I can't install the same software on the new update even though AMD says this software is correct for the new update!
(Microsoft is blocking it!
(Yes, I turned my malware and virus protection off)


Oh yeah, you can't deny or rollback the update forever .. unless you are on a pro or business version of windows 10!

Is it too late to say that ..
I hope that I haven't confused Everyone? 😒

Thanks


The following is what I hope will be helpful info on what my graphics consist of.
(Chipset, no actual video card)


Graphics Card Manufacturer - Powered by AMD


CPU
AMD A10-7800 Radeon R7, 12 Compute Cores 4C+8G 2 Cores


AMD Radeon(TM) R7 Graphics - Primary/Integrated


VRAM - 1024 MB - DDR3 800 MHz


Graphics Chipset - AMD Radeon(TM) R7 Graphics

---
TOPICS: Chit/Chat; Computers/Internet; Miscellaneous
KEYWORDS: amd; microsoft; radeon; update; vanity; video; windows; windows10
---
Navigation: use the links below to view more comments.
first 1-20, 21-40, 41-60, 61-80, 81-82 next last
---
---
---
---
---
---
---
---
---
---
---
---
---
---
---
---
---
---
---
---
---
Navigation: use the links below to view more comments.
first 1-20, 21-40, 41-60, 61-80, 81-82 next last
---
---