---
He was looking at a picture of Jesus (or rather, an artist's interpretation of what Jesus might have looked like) when he realized a piece of toast had miraculously appeared on it....t can we be sure that actually is a piece of toast?

---
To: Gamecock
Most stories about toast are posted here at FR within microseconds of appearing anywhere on the internet, but this story has languished for nearly six years without comment here. Wonder why?!?
2
posted on
02/11/2014 7:10:10 AM PST
by
Alex Murphy
("the defacto Leader of the FR Calvinist Protestant Brigades")
---
To: Alex Murphy
I think it looks like Obama: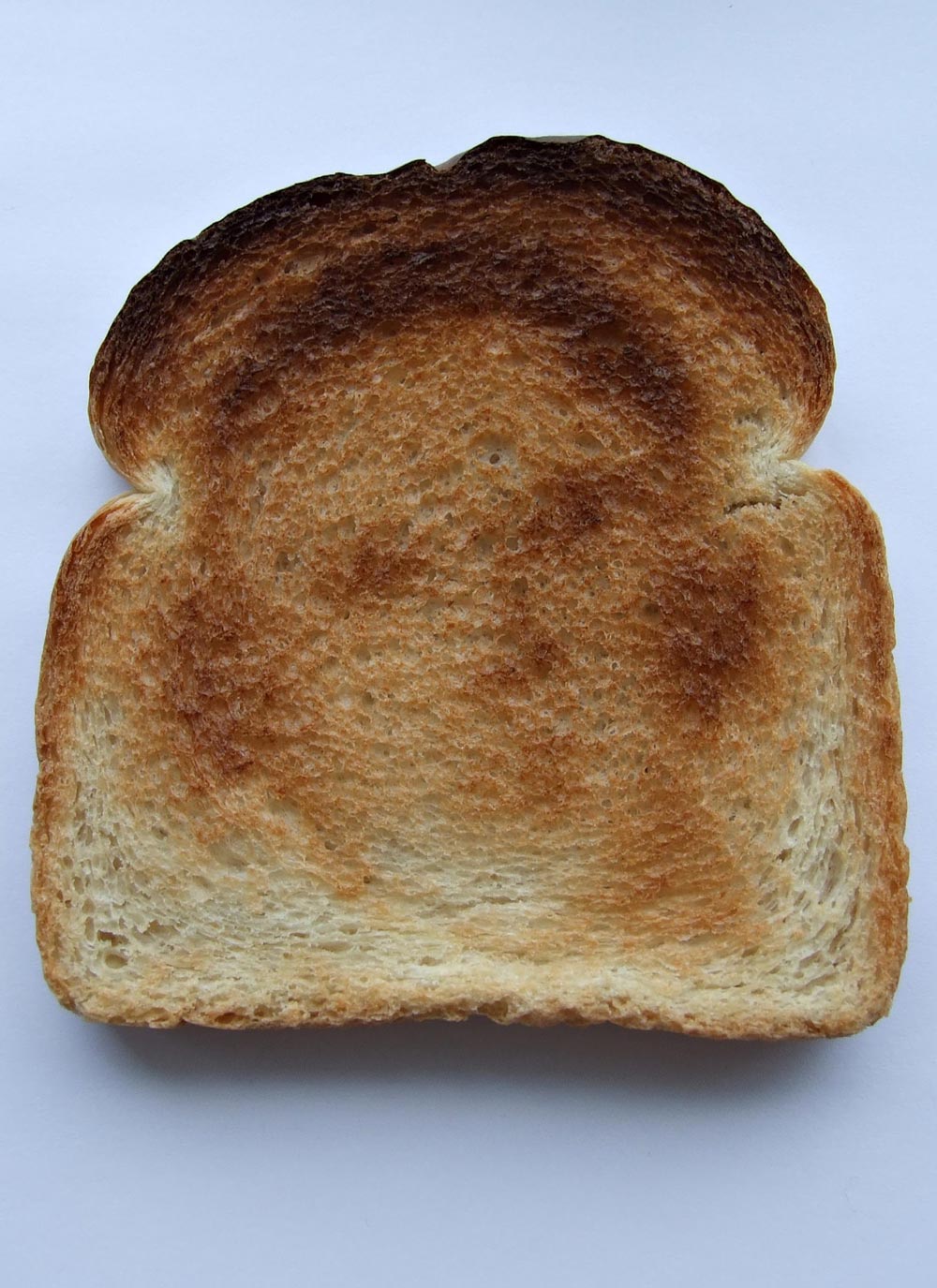 ---
To: Alex Murphy
Messages from the toaster dont count, Jesus or no Jesus . Only messages from The TelePrompTer count.
---
To: Alex Murphy
11
posted on
02/11/2014 7:37:14 AM PST
by
Salvation
("With God all things are possible." Matthew 19:26)
---
To: Alex Murphy
Looks like the real deal to me...Those are real bread crumbs that are falling off it...
18
posted on
02/11/2014 2:36:09 PM PST
by
Iscool
(Ya mess with me, you mess with the WHOLE trailer park...)
---
FreeRepublic.com is powered by software copyright 2000-2008 John Robinson