---
Way Back in History [Episcopal]
Captain Yips Secret Journal ^ | 1/19/2007 | Jack White


Posted on 01/21/2007 5:08:02 PM PST by sionnsar

A bit of history for visitors, appalled onlookers, and the morbidly curious.

When the ordination of women to the priesthood and (eventually) the episcopacy was approved in the 1970s, quite a few Episcopal parishes objected mightily. Objected to the extent of leaving. Up to that time, the usual practice was that a parish owned itself and its property, so if the Altar Guild embroidered kneelers or you left a bequest for a processional cross or some nice altar candlesticks, the kneelers, cross, and candlesticks were the property of the parish. Enough parishes left that the Episcopal General Convention passed the "Dennis Canon" which purports to say that all parish property real or personal is held in trust for the use of the Diocese in which the parish is located, and the national Episcopal Church. The Dennis Canon has not faced any serious challenge.

When the bishop of Virginia, Peter James Lee, went to the 2003 General Convention, he was officially undecided about his vote on confirming or rejecting Gene Robinson to be bishop of New Hampshire. At the convention, he became the object of a lot of pressure from Frank and Phoebe Griswold's Ask Me about Gene campaign, though, and he announced that he would vote for the bishop elect in this letter. His reasoning - I always vote for bishops elect. No real reason to change now. He came back to face a storm of protest that his best diplomatic efforts did nothing to put to rest. He had an especially problem that many parishes in the diocese were conservative in nature and found his decision unsupportable. Bp. Lee's decision impacted their parish life and mission - William Sulik here describes one Truro parishioner's response-
Church services today were well attended, especially considering this is really the peak vacation time in the DC area. Nevertheless, not all could attend. I understand that a life-long member of Truro church met our rector at the door and handed him a letter of resignation and turned and left -- not able to set foot in the door.
A desire to separate from the diocese of Virginia and take refuge began to gain traction, as they say. Bishop Lee established a commission to work out ways of dealing with the problem. The commissioners issued a "protocol for departing congregations" on September 28, 2006. This protocol is here. On November 9, the Diocese and All Saints Church announced an agreement whereby All Saints would separate from the diocese but continue to occupy its property for 5 years at nominal rent while it raised funds for and built a new church on property it already owns.
All this was in line with former Presiding Bishop Frank Griswold's position that the problem of dissenting and departing parishes was diocesan, not national.
Katherine Jefferts Schori, who has nearly invisible parochial experience, was installed as the new Presiding Bishop on November 4.
On November 17, the Standing Committee of the Diocese of Virginia announced that it had "received" but "not approved" the special committee's protocol. Note for visitors unfamiliar with Episcopal Church governance: in every diocese, the bishop shares governance with an elected committee of laity and clergy. Sometimes there are several such boards with different functions, but there is always one with overall executive power.
In the background of all this, Archbishop Peter Akinola of Nigeria had established an organization to care for expatriate Nigerians in the United States. This happened after the Primates Meeting in 2003, when the assembled Primates said that it would be a bad thing for the Episcopal Church to proceed with Gene Robinson's elevation to Bishop of New Hampshire. Frank Griswold signed this statement, than hastened home to be chief consecrator for Bishop Robinson. At that point, Archbishop Akinola seems to have figured that he couldn't believe anything Frank said, and decided to find a way to provide alternate pastoral care for his sheep in the United States. In 2006, Martyn Minns, then Rector of Truro, was elected a missionary bishop of the province of Nigeria to serve as bishop and spiritual leader of the expatriate group, now called CANA, Convocation of Anglican Nigerians in America.
The Virginia parishes that were organizing to depart the diocese of Virginia went through a long process of prayerful discernment and voted rather overwhelmingly to depart. They began to form a new Anglican District of Virginia under the episcopal guidance of Bishop Minns.
On December 17, Bishop Lee announced that "a few" parishes had voted to leave the diocese, and asserted the position that the real and personal property of each parish was held in trust for the use of the Episcopal Church. On December 18, the Standing Committee announced a 30 day standstill on litigation.
Yesterday, on January 18, the Standing Committee announced that the 11 parishes that had voted to leave were considered "abandoned." As I write this, no announcement of the filing of litigation has been made, but filing is expected very soon. Bishop Lee concurrently released a letter which noted that "We are supported in this by The Episcopal Church on a national level."
Bishop Lee's problem is that Virginia has some unique and very pointed law on denominational strife. The citation is Virginia Statutes 57-9, and it reads
A. If a division has heretofore occurred or shall hereafter occur in a church or religious society, to which any such congregation whose property is held by trustees is attached, the members of such congregation over 18 years of age may, by a vote of a majority of the whole number, determine to which branch of the church or society such congregation shall thereafter belong. Such determination shall be reported to the circuit court of the county or city, wherein the property held in trust for such congregation or the greater part thereof is; and if the determination be approved by the court, it shall be so entered in the court's civil order book, and shall be conclusive as to the title to and control of any property held in trust for such congregation, and be respected and enforced accordingly in all of the courts of the Commonwealth.

B. If a division has heretofore occurred or shall hereafter occur in a congregation whose property is held by trustees which, in its organization and government, is a church or society entirely independent of any other church or general society, a majority of the members of such congregation, entitled to vote by its constitution as existing at the time of the division, or where it has no written constitution, entitled to vote by its ordinary practice or custom, may decide the right, title, and control of all property held in trust for such congregation. Their decision shall be reported to such court, and if approved by it, shall be so entered as aforesaid, and shall be final as to such right of property so held.
Oops.
If all this sounds like a complicated, n-dimensional chess game, you're right. The Episcopal Church is bleeding membership at a terrific rate, and the cadre in charge refuses to deal with the problem. They would rather spend time demonizing Peter Akinola than come to grips with why so many are leaving; and they would rather create straw men to represent the dissidents than to deal with the reality. According to the Anglican Communion Network, there are now at least 900 Anglican parishes attached to the Network, some in dioceses that for the moment are still attached to TEC and some outside, working under the jurisdiction of Anglican bishops overseas. Reasonably credible rumor has it that an alternative organizational structure will emerge soon. TEC is fighting to retain buildings that will soon be empty.
I should also point out, for the benefit of readers unfamiliar with the conflict, that the election, approval, and consecration of Gene Robinson is a convenient portmanteau into which is packed a lot of problems, including profound disagreements on the nature of the Bible and its place in the Church, some really odd theologies of baptism, stunted understandings of the nature of sin, and reams of other stuff to numerous to mention. These problems aren't really native or inherent in Anglican theology and practice, but have been imported under various guises, abetted by a false collegiality that abhorred the bad manners of a public scene.

---
TOPICS: Mainline Protestant; Other non-Christian
KEYWORDS: ecusa; episcopal; homosexualagenda; religiousleft; tec



---
To: ahadams2; Way4Him; Peach; Zippo44; piperpilot; ex-Texan; ableLight; rogue yam; neodad; Tribemike; ..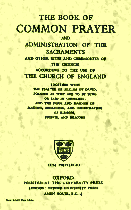 Traditional Anglican ping
, continued in memory of its founder
Arlin Adams
.
FReepmail
sionnsar
if you want on or off this moderately high-volume ping list (typically 3-9 pings/day).
This list is pinged by
sionnsar
,
Huber
and
newheart
.
Resource for Traditional Anglicans:
http://trad-anglican.faithweb.com
More Anglican articles
here
.
Humor:
The Anglican Blue
(by Huber)
Speak the truth in love. Eph 4:15
2
posted on
01/21/2007 5:08:47 PM PST
by
sionnsar
(†trad-anglican.faithweb.com†|Iran Azadi| 5yst3m 0wn3d - it's N0t Y0ur5 (SONY) | UN: Useless Nations)
---
To: sionnsar
3
posted on
01/21/2007 6:22:39 PM PST
by
freema
(Marine FRiend, 1stCuz2xRemoved, Mom, Aunt, Sister, Friend, Wife, Daughter, Niece)
---
To: sionnsar
Interesting that Virginia law.

It should be very, very aggressively pursued in court.
And if it is, the separating parishes should win.
---
To: sionnsar
Enough parishes left that the Episcopal General Convention passed the "Dennis Canon" which purports to say that all parish property real or personal is held in trust for the use of the Diocese in which the parish is located, and the national Episcopal Church.
Their sister denomination, the ELCA, addressed property by introducing a required Congregation Constitution amendment in 2003, for any congregation in the process of revising its constitution, with a special allowance for faster adoption. (Their synods had to revise Synod Constitutions immediately.) With the ELCA, though, property control is decided by the bishop.

---
FreeRepublic.com is powered by software copyright 2000-2008 John Robinson