---
Diocese of Texas will consecrate female bishop
Houston Chronicle ^ | Oct. 6, 2006, 9:58PM | BARBARA KARKABI


Posted on 10/08/2006 6:51:11 AM PDT by fgoodwin

Diocese of Texas will consecrate female bishop

http://www.chron.com/disp/story.mpl/headline/features/4241978.html
http://tinyurl.com/lcnep

Oct. 6, 2006, 9:58PM

Episcopal Church will seek unity but negotiate 'tensions,' says Bishop-elect Dena Harrison

By BARBARA KARKABI
Copyright 2006 Houston Chronicle

The Rev. Dena Harrison will become the first female bishop in the Episcopal Church in Texas when she is consecrated today.

Harrison, 59, will serve as bishop suffragan, an assistant to Bishop Don Wimberly in the Houston-based Diocese of Texas. She served congregations in Austin, La Grange and Conroe before joining the diocesan staff as canon, handling administrative duties and various ministries.

The diocese expects more than 600 people to attend the festive consecration at Camp Allen near Navasota, including clergy, church members, friends and 21 bishops from throughout the United States.

Harrison's husband, son, daughter and four grandchildren, ages 3-9, will participate in the service.

"Two of them are 3-year-old twins," she said. "So the family is all keeping a close eye on them. It will be lots of fun."

Harrison spoke by phone this week with Chronicle staff writer Barbara Karkabi. Excerpts of that conversation follow.

Q: What reaction has there been to your election as the first female bishop in Texas?

A: The response has been very positive. I guess I don't hear the negative response.

Q: What was your reaction when you were elected?

A: You are always surprised, I think, at something like this. It's very humbling, and it's a very large and very solemn responsibility. I just hope to fulfill the office in the best way possible.

Q: What does a bishop suffragan do?

A: In our diocese, we have three regions. I'm regional executive for the western area, which has about 50 churches from Austin to Waco, Bryan/College Station and Bay City. ... I also oversee the ordination process for the whole diocese, campus ministries and world missions. I'm the bishop's liaison to several diocesan institutes including St. Luke's Episcopal Health System.

Q: When did you become a minister?

A: I was 40 when I was ordained; it was a second career. Before that, I was a commercial mortgage broker. ... It's very exciting to start on a new mission at my age. I feel very privileged to have that opportunity.

Q: How can liturgical churches like the Episcopal Church compete with megachurches such as Lakewood?

A: We have very large churches also, though we certainly don't tend to get as big. St. Martin's in Houston is the largest Episcopal church in the country, with close to 8,000 members.

The Episcopal Church has a lot to offer, a lively tradition and beautiful, diverse worship. You see everything from very traditional to very contemporary worship. So I don't think of it as competition but more of having a different gift to offer.

Q: The Texas diocese is diverse and ranges from conservative to centrist and liberal. How do you think you can keep that diverse group together?

A: We have worked very hard to maintain a focus on mission rather than issues. One of our gifts as Anglicans is our ability to tolerate some tension around disagreements, and I will work very hard to keep those relationships in good order.

It's a very challenging time for the church, but we have the resources to meet that challenge and support the clergy and people of the diocese as we work through these issues.

Q: Can you explain the focus on mission rather than issues?

A: You can only use your energy in so many ways, and you can focus it into arguing with one another or you can focus it on reaching out to the world with good news and with service to those who need it. If you focus on mission, it doesn't mean you ignore the issues, but it puts it into perspective.

Q: In what way?

A: In the sense that it is not the core mission of the church. These are challenges that have to be met and issues that have to be addressed, but we should never allow issues to drive our ministry.

It's the calling we have from Christ to be evangelists and servants that should drive our ministry. The church has never been without issues — never has been and never will be.

Q: What issues do you mean?

A: I'm referring mostly to issues of human sexuality. I believe the election of Presiding Bishop-elect Katharine Jefferts Schori was controversial not so much because she's a woman, but because of her views over the past years and her support of same-sex unions. This is a particularly challenging area now. But it's also an issue of asking: What is the catholicity of the church?

Q: Meaning?

A: Well, how is it that we are part of a bigger picture than just our national church? And how do we negotiate those tensions and remain in communion with other Anglicans? ... The American church has moved forward on some very delicate issues without consultation. It's an issue of how we live together, rather than of one particular question.

Q: What is your position on the incoming presiding bishop and the election of the Rt. Rev. Gene Robinson the first openly gay bishop in New Hampshire?

A: Those are real different questions.

Let's start with New Hampshire:

I was chair of our deputation at that convention and this last one. I voted against his approval for consecration because I did not believe we had consulted widely enough in the Anglican Communion and come to any agreement about the basis for moving forward on an action like that.

Q: Do you feel comfortable with that?

A: I do. It's a very difficult decision in some ways. I feel the church needs to deal with this issue head on. ... It was sort of done without discussion. He was elected, and it just went through the usual channels without appropriate consultation within the Anglican Communion.

Q: And you think it's better to lay it all out on the table?

A: I think we have to deal with the theological issues before we start doing it.

We sort of got the cart before the horse.

I did vote to give consent to the House of Bishops on Katharine's election. While I don't agree with her on some of the issues — she voted for Gene Robinson and has supported same-sex unions in her diocese — she is a very bright and gifted person.

barbara.karkabi@chron.com

---
TOPICS: Current Events; General Discusssion; Mainline Protestant; Moral Issues; Religion & Culture
KEYWORDS: ecusa; episcopalchurch



---
To: fgoodwin
Too bad for Texas Episcopalians
2
posted on
10/08/2006 11:54:56 AM PDT
by
LiteKeeper
(Beware the secularization of America; the Islamization of Eurabia)
---
To: sionnsar
---
To: ahadams2; cf_river_rat; fgoodwin; secret garden; MountainMenace; SICSEMPERTYRANNUS; kaibabbob; ...
Thanks to
PAR35
for the ping.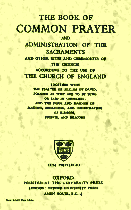 Traditional Anglican ping, continued in memory of its founder Arlin Adams.

FReepmail sionnsar if you want on or off this moderately high-volume ping list (typically 3-9 pings/day).
This list is pinged by sionnsar, Huber and newheart.

Resource for Traditional Anglicans: http://trad-anglican.faithweb.com
More Anglican articles here.

Humor: The Anglican Blue (by Huber)

Speak the truth in love. Eph 4:15


4
posted on
10/26/2006 7:21:46 AM PDT
by
sionnsar
(†trad-anglican.faithweb.com†|Iran Azadi| 5yst3m 0wn3d - it's N0t Y0ur5 (SONY) | UN: Useless Nations)
---
To: fgoodwin
The American church has moved forward backward on some very delicate issues without consultation.
The poor woman was obviously misquoted.

---
FreeRepublic.com is powered by software copyright 2000-2008 John Robinson