~ The FReeper Canteen Presents ~
~ Remembering Our Troops!! ~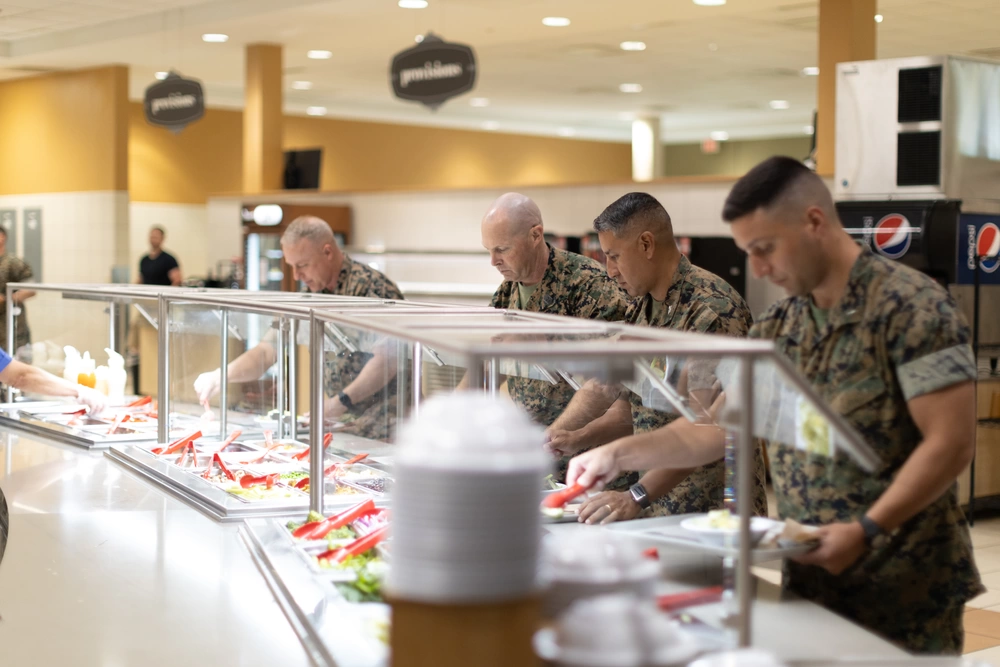 We're #1!
Marine Corps Installations East-Marine Corps Base Camp Lejeune and Marine Corps Air Station (MCAS) New River leadership dine at Mess Hall AS-4013 before the presentation of the Major General Wiliam Pendleton Thompson (W.P.T) Hill award to Mess Hall AS-4013 on MCAS New River in Jacksonville, North Carolina, Aug. 28, 2023. The W.P.T Hill award is presented annually to a single mess hall in the Marine Corps to recognize hard work, dedication and commitment to excellence. (U.S. Marine Corps photo by Cpl. Antonino Mazzamuto)







Canteen Mission Statement
Showing support and boosting the morale of
our military and our allies' military
and family members of the above.
Honoring those who have served before.




Looking The Part!
Demoine Adams, CEO of TeamMates, prepares for a key influencer flight in the U.S. Navy Blue Angel, F/A-18 Super Hornet, Aug. 23, 2023, at the National Guard air base in Lincoln, Nebraska. Adams was selected for the key influencer flight ahead of the Guardians of Freedom Airshow in recognition of his dedicated service to the TeamMates program which supports youth mentorship in local communities across the state. (U.S. Air National Guard photo by Airman 1st Class Jeremiah Johnson)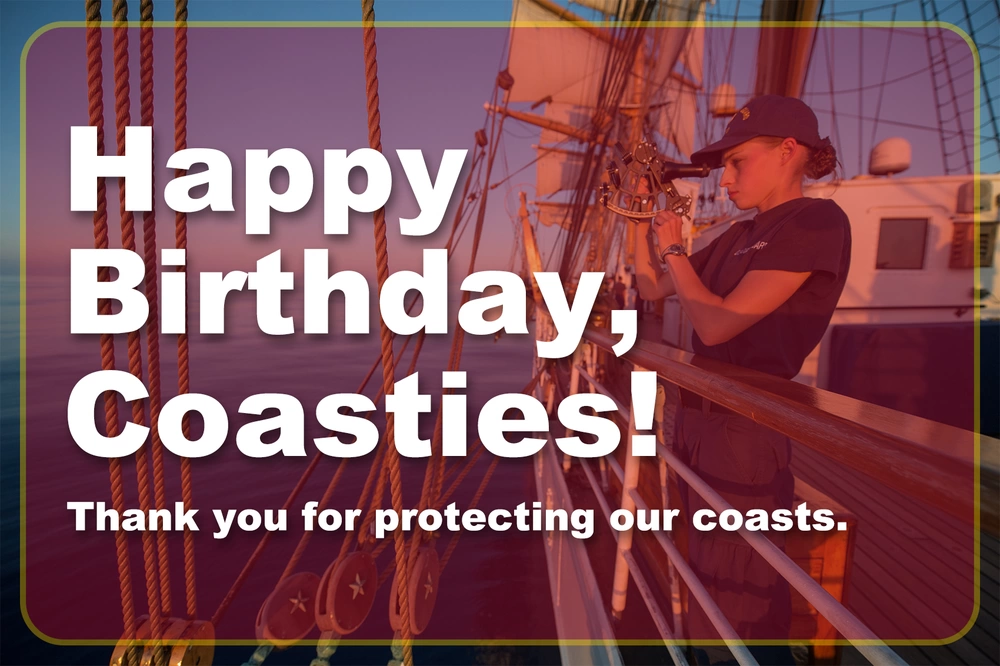 Happy Belated Birthday Coasties!!
The 118th Wing celebrates the Coast Guard birthday on August 4th with a graphic made on July 14, 2023 in Nashville, TN. Graphic created and posted to help keep morale up and Airman informed. (U.S. Air National Guard photo illustration by Airman 1st Class Xaviera Stevens.) (Image was altered with cropping, lighting adjustments, masking and by adding text to the photo.)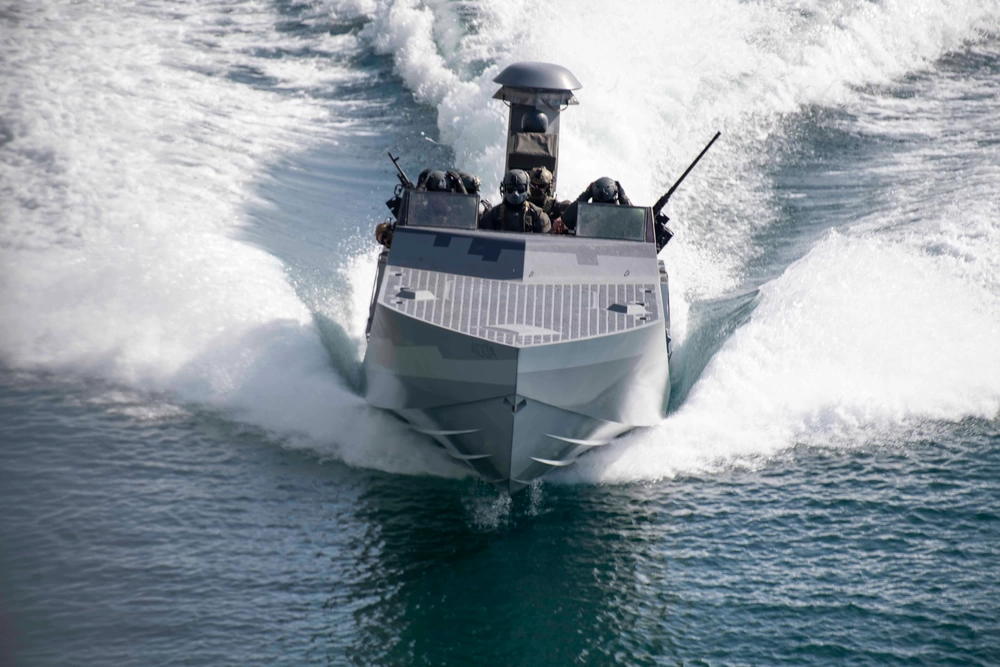 Looks Fun!
A combatant craft assault returns to amphibious transport dock ship USS John P. Murtha (LPD 26) during Operation POLAR DAGGER, Aug. 28, 2023. Amphibious transport dock ships like John P. Murtha have many unique capabilities that make them ideal platforms to support special operations forces, such as the ability to embark helicopters from the joint force, launch and recover Naval Special Warfare combatant craft, and maintain all-domain awareness through advanced sensors. Operations NOBLE DEFENDER and POLAR DAGGER sharpen joint special operations integration and provides the forces the opportunity to test new capabilities and advance response options in defense of the U.S. homeland. (U.S. Navy photo by Mass Communication Specialist 2nd Class Joshua Samoluk)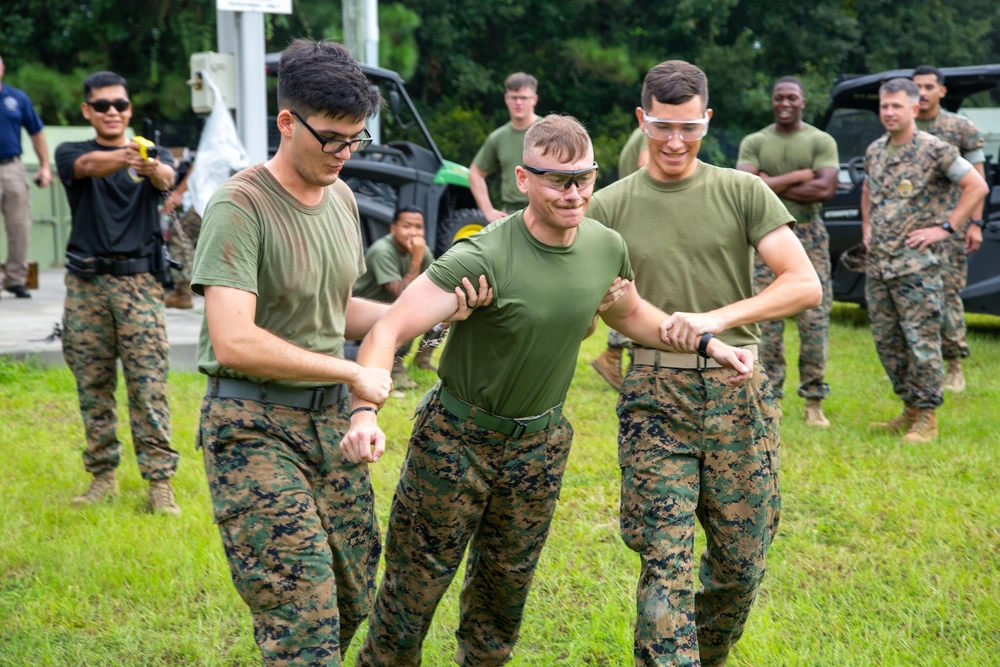 Taser! Taser! Taser!
U.S. Marine Corps Cpl. Isaac Reardon, Fleet Assistance Program (FAP) military police, Headquarters and Headquarters Squadron, Marine Corps Air Station (MCAS) Beaufort, experiences the shock of a Taser X26P during a non-lethal weapons training at MCAS Beaufort, South Carolina, Aug. 23, 2023. FAP Marines were taught how to properly handle, fire and reload the Taser X26P while also experiencing roughly 1,200 volts. (U.S. Marine Corps photo by Lance Cpl. Nathan Saucier)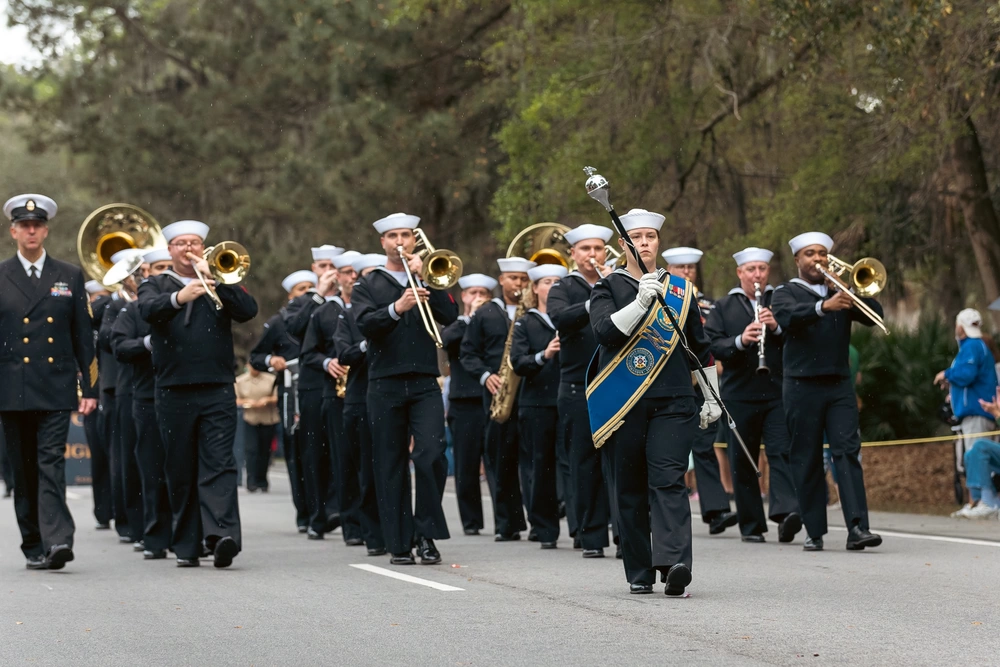 Strike Up The Band!
HILTON HEAD ISLAND, SC (March 12, 2023) Navy Band Southeast marches in the Hilton Head Island St. Patrick's Day Parade. (U.S. Navy photo by Musician 1st Class Jason Andrews/Released)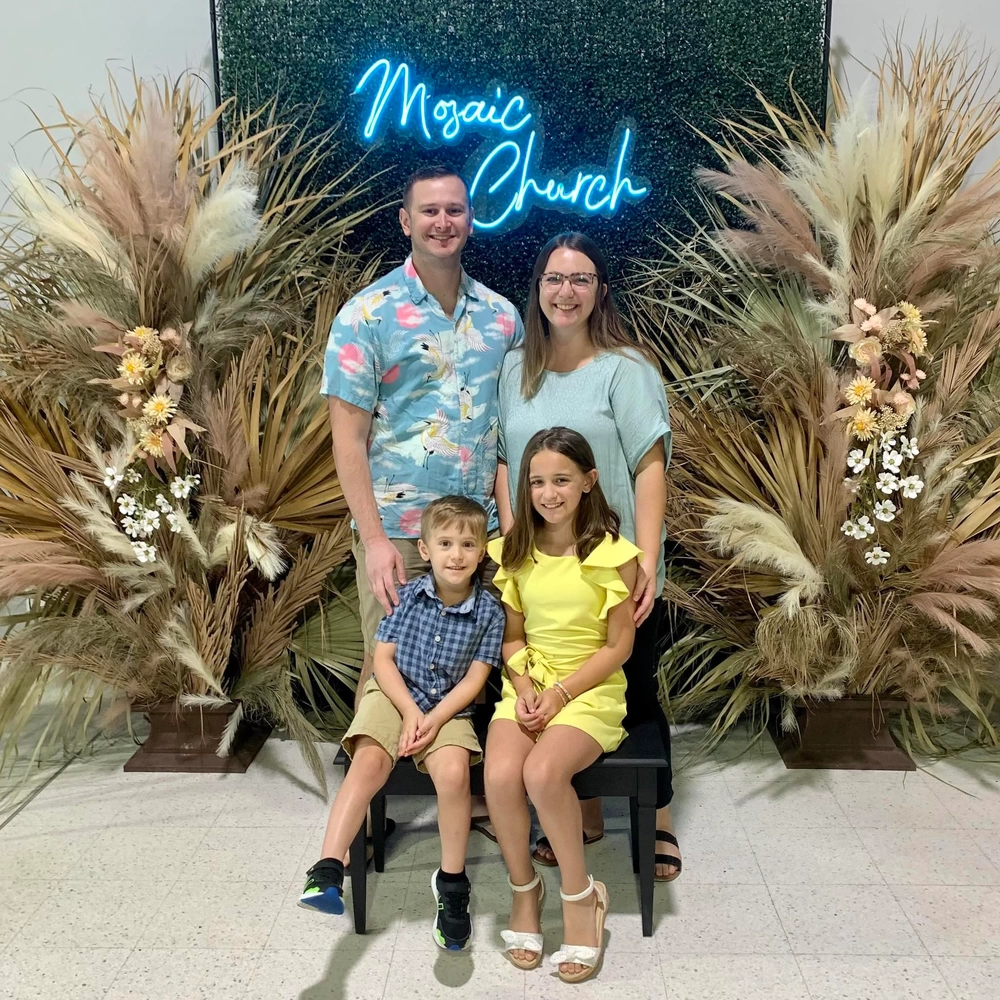 Why I Stay!
Courtesy photo of U.S. Air Force Tech. Sgt. Noble, 81st Training Wing commander's action group superintendent, his wife Elisa and his two kids, Caleb and Hadley, provided to Keesler Air Force Base, Mississippi, Aug. 15, 2023. With hopes to enter squadron leadership positions, Noble sees his family becoming a support system for other Airmen and their families. (Courtesy Photo)

Please remember that The Canteen is here to support
and entertain our troops and veterans and their families,
and is family friendly.