---
President Trump: Virginia Proves Again Democrats 'Will Take Your Guns'
Breitbart ^ | 17 January 2020 | AWR Hawkins


Posted on 01/18/2020 4:42:08 AM PST by KC_Lion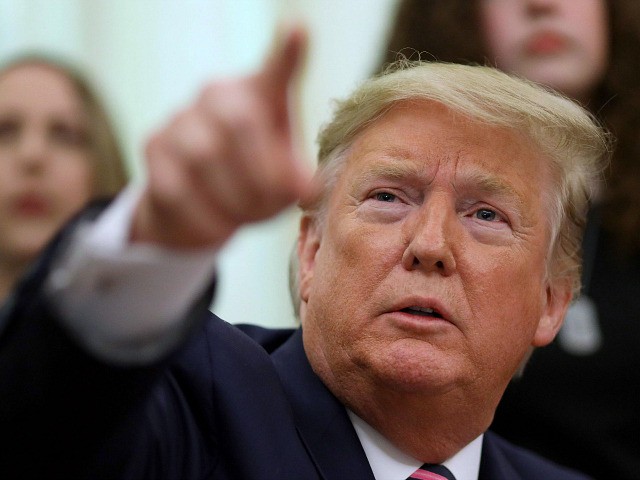 On January 17, 2020, President Donald Trump pointed to the gun control situation in Virginia, noting that it proves once more the Democrats "will take your guns" if voted into office.
He made this point amid the all-out war on guns by Gov. Ralph Northam (D) and the newly elected Democrat majority in the state legislature.
.....
Yet the Democrats are still pushing an "assault weapons" ban that would only allow AR-15 owners to keep their rifles if they agree to obtain a license from the state police. Democrats are being open about their intention to use the licensing process to form a database listing information of AR-15 owners.

(Excerpt) Read more at breitbart.com ...
---
TOPICS: Constitution/Conservatism; Front Page News; Government; News/Current Events; US: Virginia
KEYWORDS: 2ndamendment; ak; ak47; ar; ar15; banglist; blackface; boogaloo; civilwar; civilwar2; civilwarii; electricboogaloo; guncontrol; gungrabbers; guns; justinfairfax; metoo; northam; nra; presidenttrump; ralphnortham; secondamendment; trumpbanglist; virginia
---
Navigation: use the links below to view more comments.
first 1-20, 21-40, 41-60, 61-80, 81-100 next last
---
---
---
---
---
---
---
---
---
---
---
---
---
---
---
---
---
---
---
---
---
Navigation: use the links below to view more comments.
first 1-20, 21-40, 41-60, 61-80, 81-100 next last
---
---