---
A Day in the Life of President Bush (photos): 7-23-08
WhiteHouse.gov & other sources ^ | 7-23-08


Posted on 07/23/2008 5:46:18 PM PDT by silent_jonny

This week marks 60 years since President Harry Truman ordered an end to segregation in the US Armed Forces. (Transcript)
President Truman: (July 26, 1948) Now, therefore, by virtue of the authority invested in me as President of the United States, and as Commander in Chief of the armed services, it is hereby ordered as follows:

It is hereby declared to be the policy of the President that there shall be equality of treatment and opportunity for all persons in the armed services without regard to race, color, religion or national origin.
Today in a ceremony in the Oval Office, President Bush proclaimed July 26, 2008 as the official anniversary of the integration of the US military. (Transcript)
President Bush: Now, therefore, I, George W. Bush, President of the United States of America, by virtue of the authority vested in me by the Constitution and laws of the United States, do hereby proclaim July 26, 2008, as the 60th Anniversary of the Integration of the United States Armed Forces and urge all Americans to observe this day with appropriate programs, ceremonies, and activities.
Five surviving members of the Tuskegee Airmen joined the President for the ceremony, along with Secretary of Defense Robert Gates, JCOS Chairman Adm. Michael Mullen and Secretary of Veterans Affairs James Peake
Secretary Gates also participated in an anniversary ceremony on Capitol Hill this afternoon, along with two surviving veterans of the 370th Regiment, 92nd Infantry "Buffalo Soldiers", who fought bravely in Italy during World War II. (Article)
Earlier today, President Bush met with military advisors at the Pentagon to discuss progress in the War on Terror.
This afternoon, the President was joined by lawmakers in the Oval Office as he signed the "New and Emerging Technologies 911 Improvement Act of 2008" into law. (Transcript)
And finally, the President met with delegates of the Boys and Girls Nation in the East Room of the White House.
Secretary of State Condoleezza Rice attended a dinner reception during the Association of the Southeast Asian Nations Regional Forum (ARF) in Singapore today.
Enjoy your visit to Sanity Island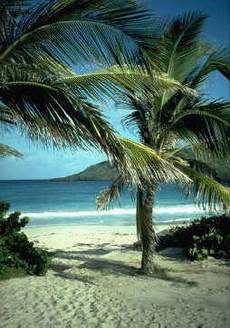 ---
TOPICS: Free Republic; Front Page News
KEYWORDS: buffalosoldiers; desegregation; integration; presidentbush; sanityisland; tuskegeeairmen
---
Navigation: use the links below to view more comments.
first 1-20, 21-40, 41-48 next last
---
---
---
---
---
---
---
---
---
---
---
---
---
---
---
---
---
---
---
---
---
Navigation: use the links below to view more comments.
first 1-20, 21-40, 41-48 next last
---
---