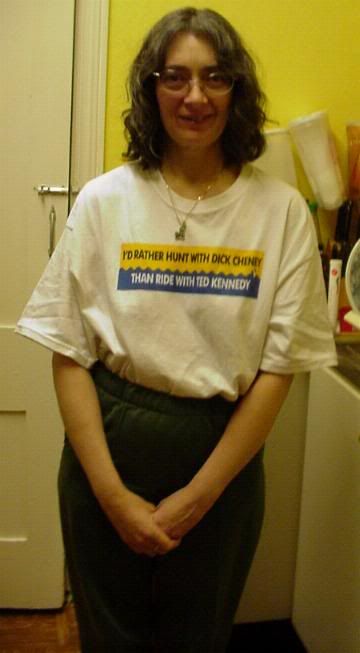 Vice President Dick Cheney smiles as he leaves George Washington University hospital in Washington, Saturday, July 28, 2007 after minor surgery to replace the battery that powers a device monitoring his heart rhythms.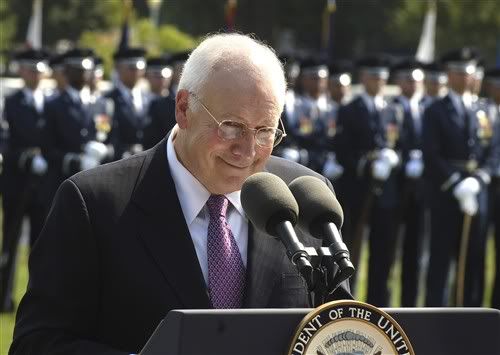 Vice President Dick Cheney addresses the audience during the retirement ceremony for Vice Chairman of the Joint Chiefs of Staff U.S. Navy Adm. Edmund Giambastiani in Annapolis, Md., July 27, 2007. The Vice President thanked Giambastiani for his many years of selfless devotion to his country.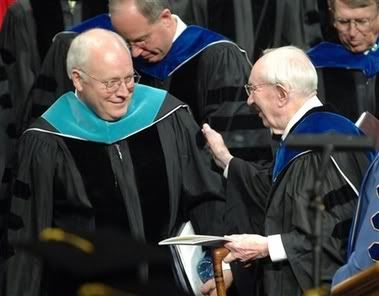 Vice President Dick Cheney, left, is greeted by Gordon B. Hinckley, president of The Church of Jesus Christ of Latter-day Saints, after receiving an honorary doctorate degree at Brigham Young University, Thursday, April 26, 2007 in Provo, Utah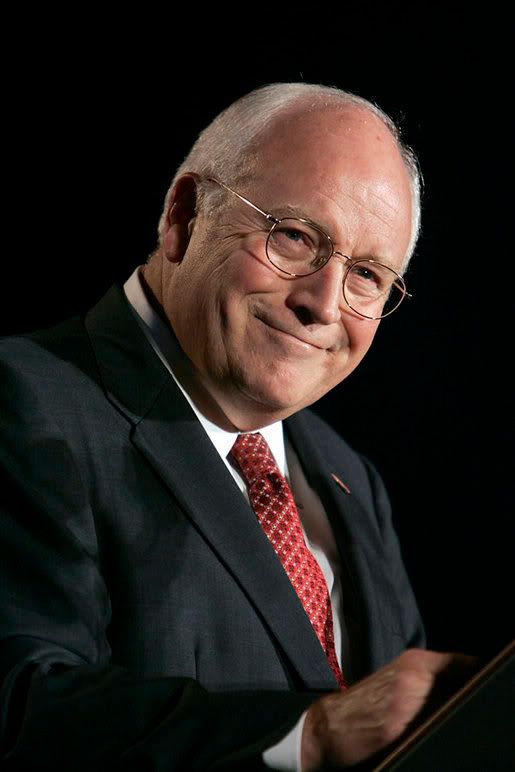 Vice President Dick Cheney smiles during his remarks at the Jesse Helms Center Salute to Chairman Henry Hyde, Tuesday, September 19, 2006 in Washington, D.C. - probably one of my favourite photos of the VP
Dick Cheney and his granddaughter Kate Perry, talk to Darrell Waltrip, second from right, and Jeff Hammond during their visit to the Pepsi 400 auto race in Daytona Beach, Fla., Saturday, July 1, 2006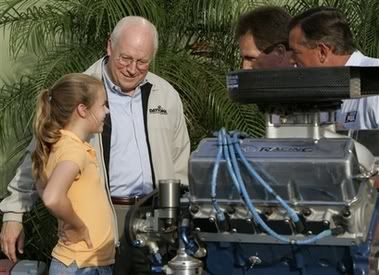 Vice President Dick Cheney (L) and wife Lynne are shown the space shuttle Atlantis by NASA official Scott Thurston (R) with their grandchildren Kate, Elizabeth and Grace at the Kennedy Space Center in Cape Canaveral, Florida July 1, 2006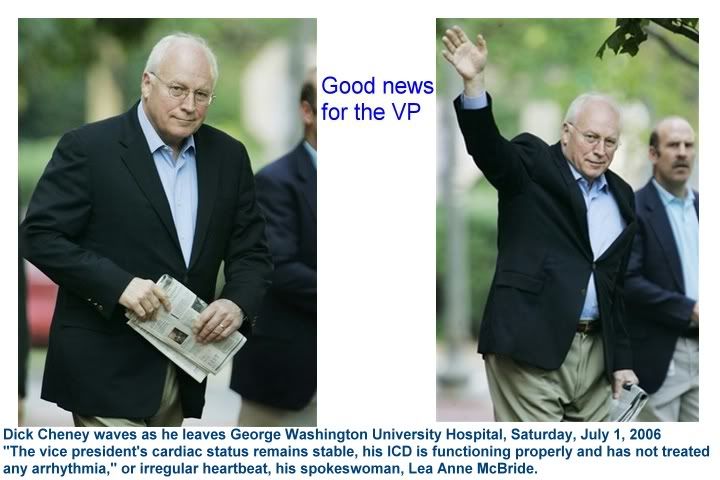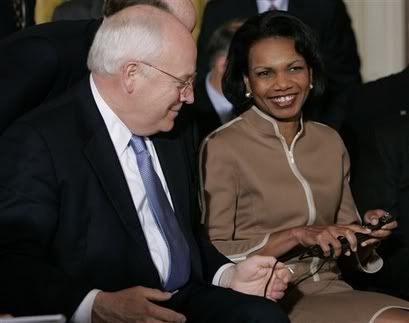 Vice President Dick Cheney, left, and Secretary of State Condoleezza Rice are pictured before a joint press availability with President Bush and Canadian Prime Minister Stephen Harper in the East Room of the White House Thursday, July 6, 2006


Dick Cheney sings the Air Force song during his visit
to the Scott Air Force Base in Illinois, Tuesday, March 21, 2006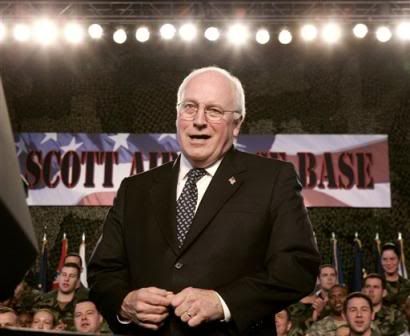 Delivering the keynote address at the 33rd Annual Conservative Political Action Conference Dinner in Washington, Thursday, February 9, 2006


"in these five years we've been through a great deal as a nation. Yet with each test, the American people have displayed the true character of our country. We have built for ourselves an economy and a standard of living that are the envy of the world. We have faced dangers with resolve. And we have been defended by some of the bravest men and women this nation has ever produced."
Dick Cheney smiles while addressing a fund raiser for Congressman Robert Aderholt,
Monday Feb. 6 2006 in Priceville, Alabama

My 45th birthday present from fellow freeper Silent_jonny,
a wonderful drawing from a very talented artist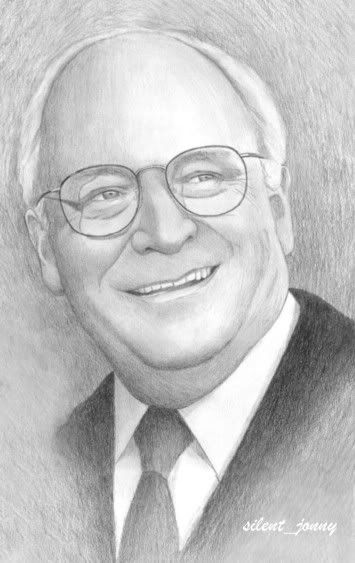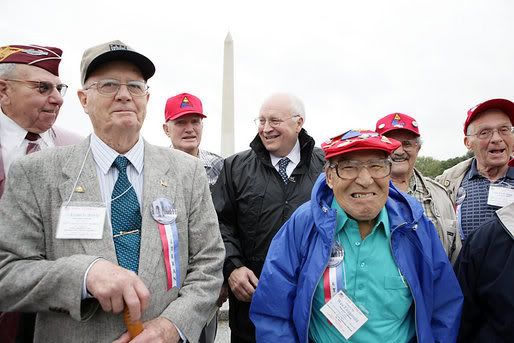 Dick Cheney poses for a photo with veterans from the 526th Armored Infantry Battalion Friday, Oct . 7, 2005, after delivering remarks during a wreath -laying ceremony at the National World War II Memorial in Washington D.C. "I count it a privilege to stand in the presence of men who were sent into battle by President Franklin D. Roosevelt...and who, by your courage and honor and devotion to duty, helped to win a war and change the course of history",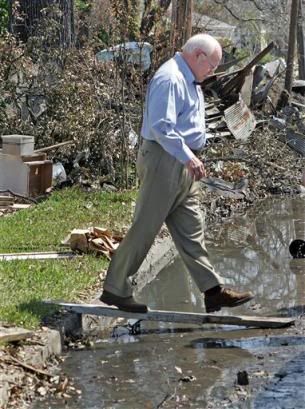 Vice-President Dick Cheney walks along a plank to get across water while touring devastated homes in Gulfport, Miss., on Thurday, Sept. 8, 2005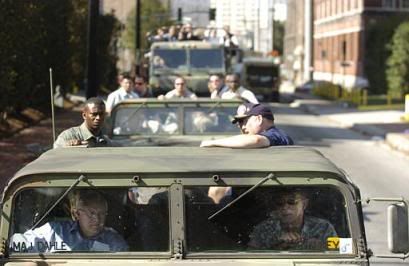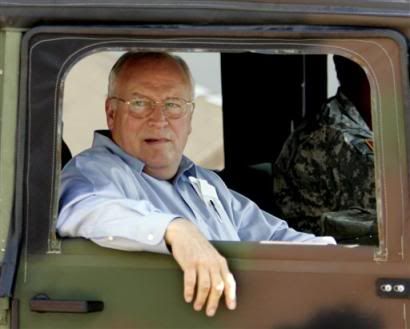 Vice President Dick Cheney views the destruction from Hurricane Katrina in the convention center area in New Orleans, from the seat of a Hummer driven by Army Lt. Gen. Russel Honore Thursday, Sept. 8, 2005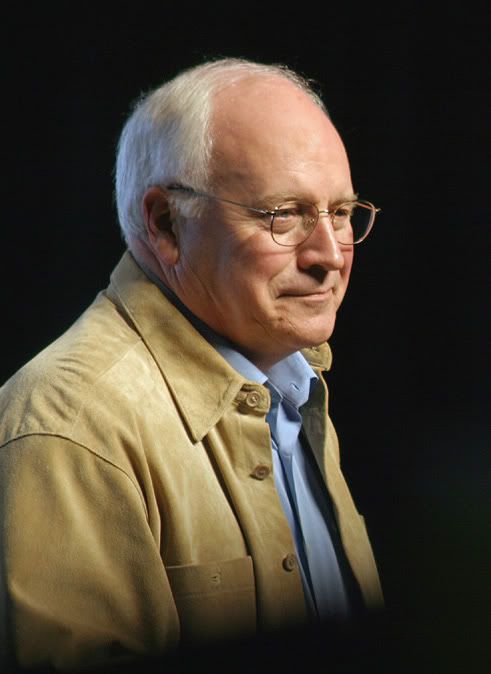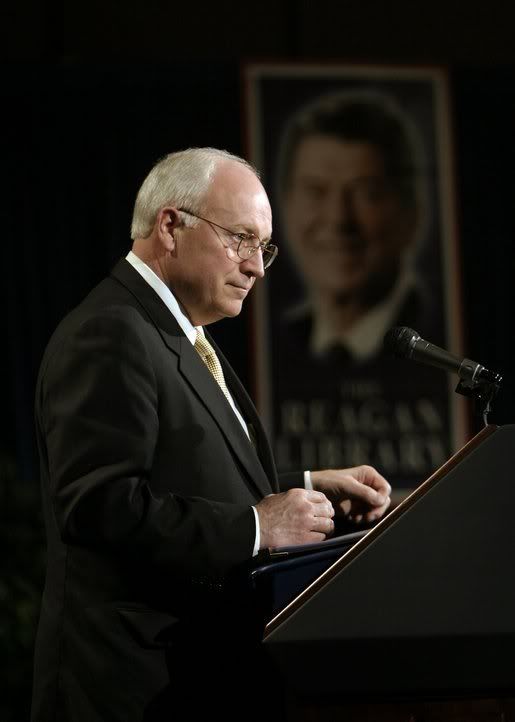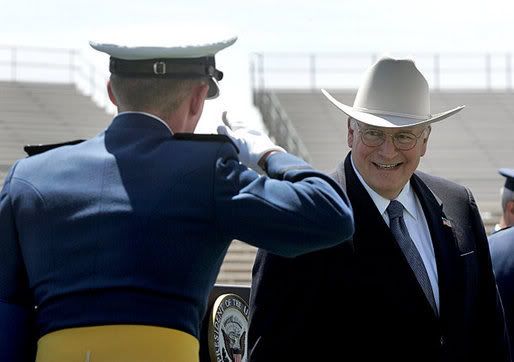 10th June 2005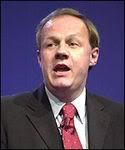 My MP Damien Green
My Party's new Leader David Cameron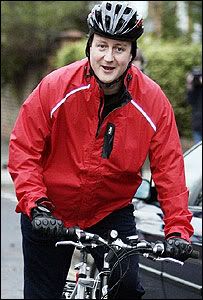 My former Leader Michael Howard

My name is Eleanor I live in Ashford, Kent England.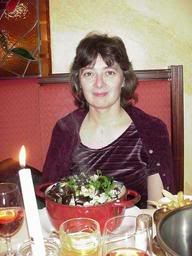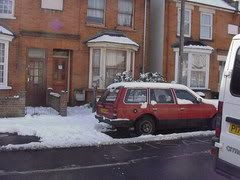 I live with my dad, my mum having passed away in the early hours of Christmas morning 2005.

My father and I are life long Conservatives from the Margret Thatcher wing of the Party hence my tagline.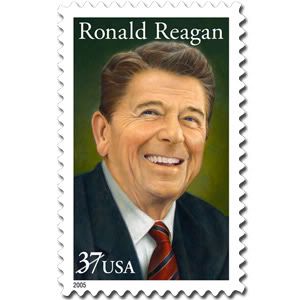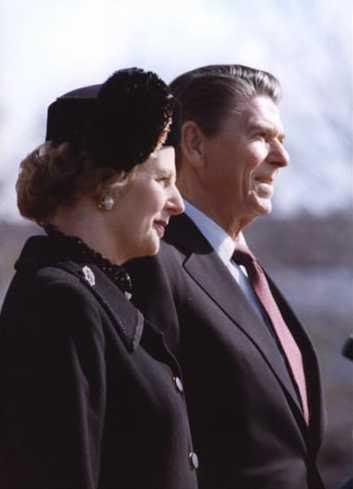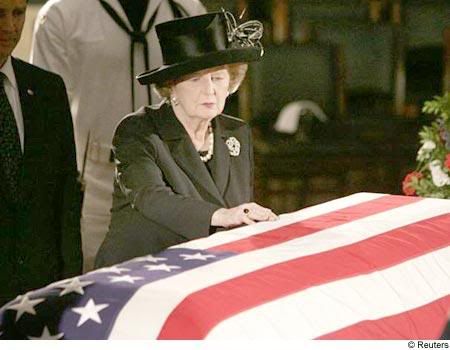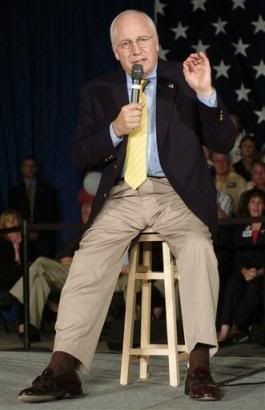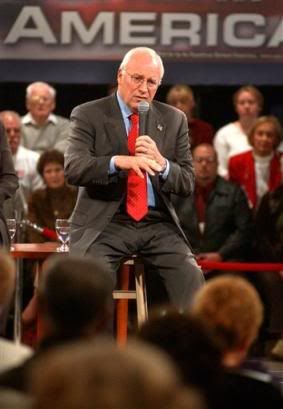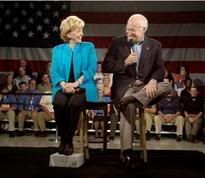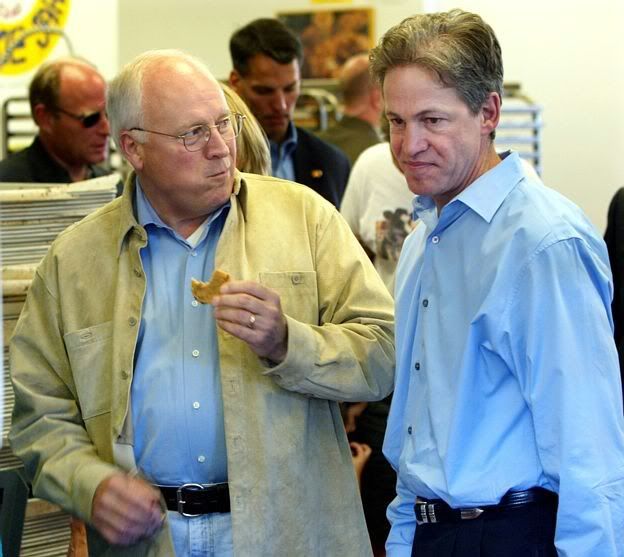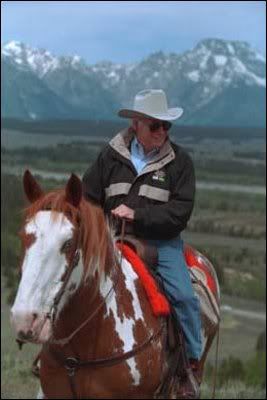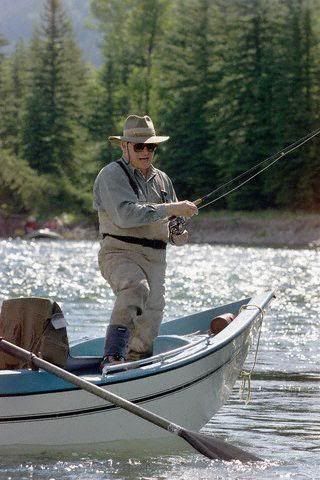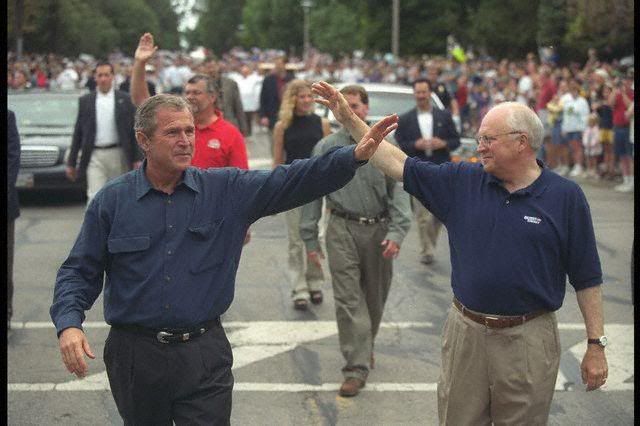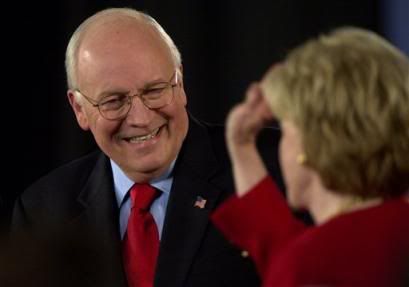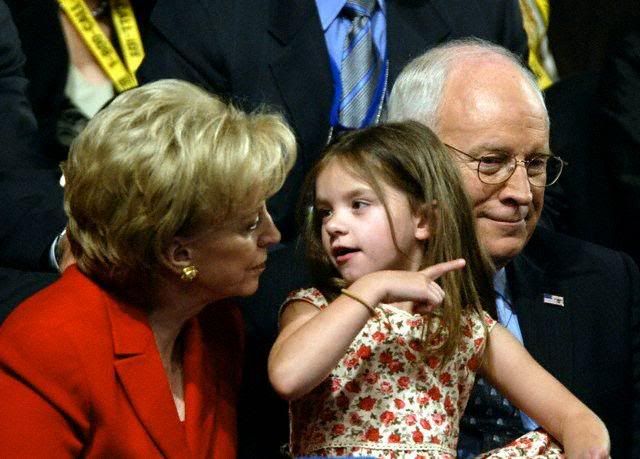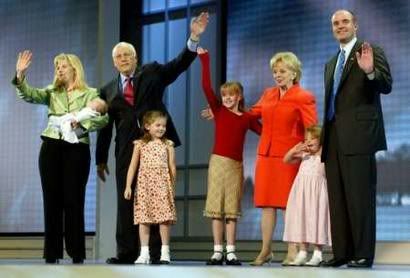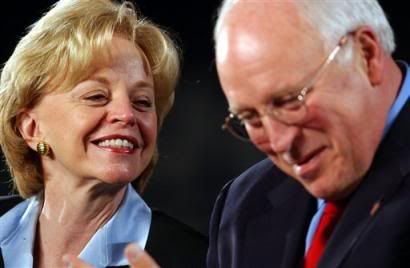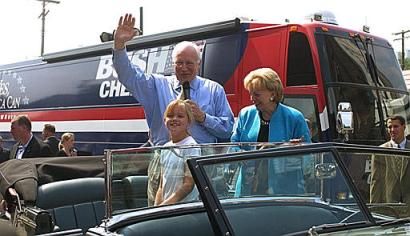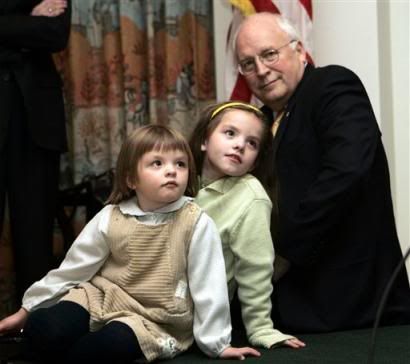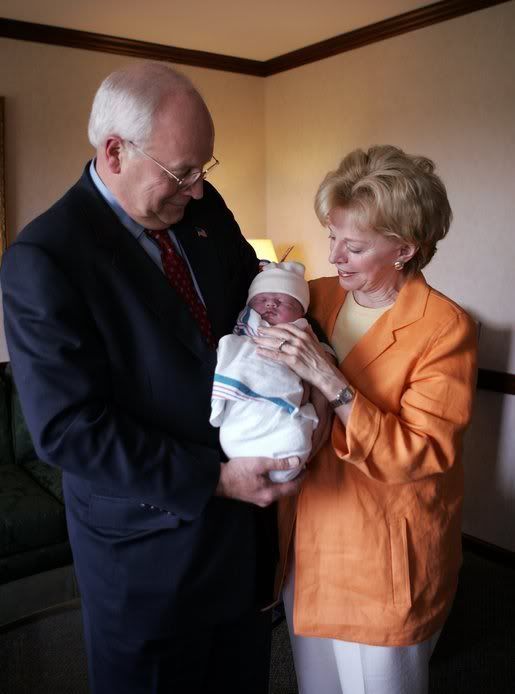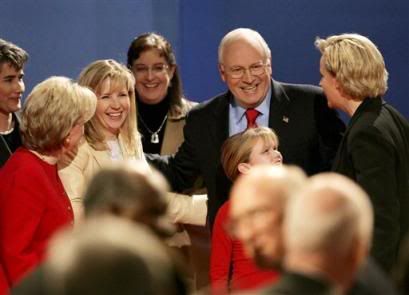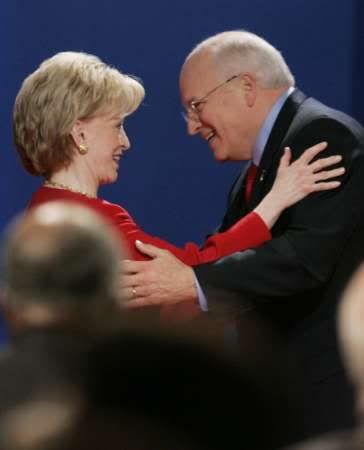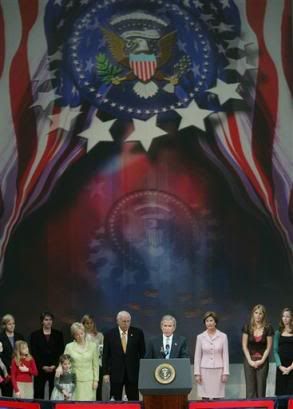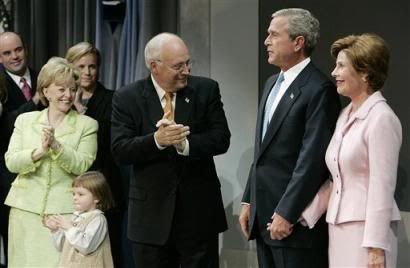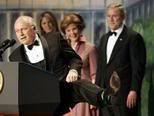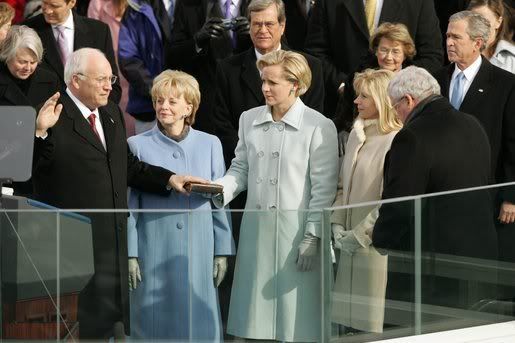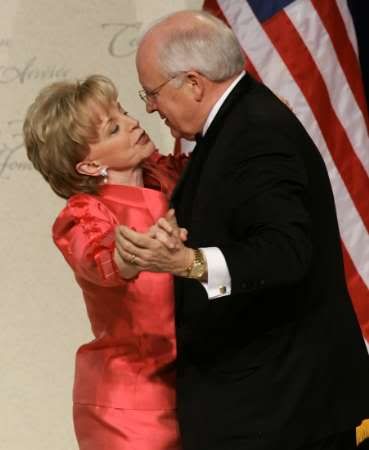 17th February 2005 at CPAC looking very happy, healthy and eager to continue to serve his country and his President for the next 4 years and then go explore and fish those rivers and streams he speaks so fondly of.
21st March 2005 - A familar pose