---
Is Huma Abedin an Agent of Saudi Intelligence?
New York Observer, Village Voice, Slate.com, LA Times, etc
Posted on 11/01/2007 12:44:09 PM PDT by KayEyeDoubleDee
Hillary's Mystery Woman: Who is Huma?
Senator Clinton's closest aide, Ms. Abedin never sweats; Oscar de la Renta wants to dress her
by Spencer Morgan
Published: April 1, 2007
observer.com
...The back story, as it were, begins 32 years ago in Kalamazoo, Mich., where Ms. Abedin, who declined to participate in this article, lived until the age of 2. Her family then relocated to Jeddah, Saudi Arabia, where she lived until returning to the States for college. She attended George Washington University. Her father, who died when she was 17, was an Islamic and Middle Eastern scholar of Indian decent. He founded his own institute devoted to Western-Eastern and interfaith understanding and reconciliation and published a journal focusing on Muslim minorities living in the diaspora. Her mother, a renowned professor in Saudi Arabia, is Pakistani.
Ms. Abedin recently bought an apartment in the vicinity of 12th and U streets in Washington, D.C. ...
Ms. Abedin began working for Mrs. Clinton as an intern for the then First Lady in 1996. She was hired as a staff assistant to the First Lady's chief of staff, Maggie Williams. For several years, she was the backup to Mrs. Clinton's permanent personal aide, Allison Stein, and she officially took over as Mrs. Clinton's aide and advisor around the time of the 2000 Senate race.
Her Presidential campaign title is "traveling chief of staff"...
According to a friend, her favorite designers are Mr. de la Renta, Catherine Malandrino, Charles Nolan and Prada. "And she has a weakness for Marc Jacobs bags," said the friend. "She is known for her bags."
Robert Barnett, the Clintons' longtime attorney, said that in 11 years of knowing her, he has never seen her wear the same outfit twice...
Can You Top This?
Unrelated: the city's sex life bottoms out; Hillary's gal Friday; Dean among the Queens
by Michael Musto
August 7th, 2007 7:58 PM
villagevoice.com
...As I recently said on MONICA CROWLEY's radio show, whisper campaigns are claiming that HILLARY CLINTON is GAYLE KING–ing her aide de camp, the glamorous HUMA ABEDIN, an Indian/Pakistani goddess from Kalamazoo, Michigan. In other words, Hillary may be putting Huma out there in the press and purposely making her more visible as a pre-emptive strike that amounts to her hiding in plain sight. This way, no Republican can later say, "Who is this gorgeous babe who spends so much intimate time with Hillary that the Observer called her Hill's 'body person'? Was GENNIFER FLOWERS's book right about Hillary's sexual taste?" And does either of this couple have the balls to bottom?
Of course that whole scenario can't possibly be true, since Bill and Hill have been so lovey-dovey lately for the cameras, and besides, whenever he's been serviced by an intern—or by anyone—he's clearly been thinking of his wife. (They're that close.) But suddenly, Huma—a sort of Muslim SALMA HAYEK—has that spread in Vogue and the accompanying write-up notes that she "oversees every minute of Senator Clinton's day." Every single minute? Even Gayle King takes a break now and then! (PS: If I called for comment, Hillary's camp would surely say, "Just because two powerful women are closer than sardines doesn't make them dykes." And that's so true. Look at MATT and BEN. But now that Crowley has dubbed me the head of Huma Resources, I'm going to pursue this story with every cojone I've got.)
Hillary Lesbian Rumor Given Weight by DOJ Official
by BHDC Staff
Tuesday September 11th, 2007 12:25 PM
bigheaddc.com
We're still a bit incredulous on this one, but a top level U.S. Department of Justice official is telling Big Head DC that Michael Musto's rumor about Hillary Clinton fooling around with one of her top female aides Huma Abedin is based in reality!
"I am close enough to Hillary and Huma to tell you that this 'rumor' is true," the official says. "It is well known inside her campaign that Hillary and Huma are an item.
"If you call Hillary's residence in DC first thing in the morning, Huma answers the phone," the official continues. "Same thing late at night and on the road. It's a closely guarded secret that Hillary's inner circle guards at all costs."
Make of that what you will, kids. But know this: The official is someone who has proven highly credible in the past...
YAPPY MOMENT
Richard Johnson
October 21, 2007
nypost.com
WHAT was Hillary Clinton's ultra-glamorous right-hand woman, Huma Abedin, doing cooling her heels outside a Bukharian Jewish Congress reception in the Senate on Thursday afternoon? We're not sure, but one of D.C.'s most eligible bachelors, Rep. Anthony Weiner (D-Brooklyn), was the emcee. As the event wrapped up, an ebullient Weiner was spotted escorting the charming Abedin - who has been profiled in Vogue - out the Capitol's first-floor doors. "They were yapping and catching up," said a Weiner spokesman.
Shocking Inside DC Scandal Rumor: A Media Ethics Dilemma
Ron Rosenbaum
October 29, 2007 11:42 PM
pajamasmedia.com
So I was down in DC this past weekend and happened to run into a well-connected media person, who told me flatly, unequivocally that "everyone knows" The LA Times was sitting on a story, all wrapped up and ready to go about what is a potentially devastating sexual scandal involving a leading Presidential candidate...
Rosenbaum's Political Physics
By Mickey Kaus
Wednesday, Oct. 31, 2007, 3:16 P.M.
slate.com
Do you ever sense there is some large mass of dark matter, an unseen Scandal Star, the gravitational pull of which is warping the coverage of what seems, on the surface, a pretty dull presidential race? I do. So does Ron Rosenbaum. I thought the Dark Star was the Edwards affair allegation. But Rosenbaum says "everyone in the elite Mainstream media" knows about another juicy scandal that the LAT is supposedly sitting on. I guess this is proof that I'm not in the elite, because I don't know what he's talking about. ... My vestigial Limbaugh gland tells me it must involve a Democrat, or else the Times would have found a reason to print it. ... P.S.: If it's just Richardson, that will be very disappointing. ...
Halloween, Hillary, Huma and Hidden Sex Affair Story
nohillaryclinton.com
I have been receiving emails about Huma - one came for a Department of Justice computer (ISP) stating this: "I am close enough to both Hillary and Huma to know that it is an open secret on the campaign that those two are romantically involved. It is something you will never get them to verify though…"
---
Trips by
Huma Abedin
americanradioworks.publicradio.org
Total cost of 29 trips: $49,870.97
Trips traveled under the office of Hillary Clinton
Destination: WHITE OAK, JACKSONVILLE, FL
Sponsor: Democratic Leadership Council
Purpose: ACCOMPANIED SENATOR TO RETREAT
Date: Mar 24, 2001 (2 days)
Expense: $1,227.00
source
Destination: MIAMI
Sponsor: United Association of Plumbers and Pipefitters (UA)
Purpose: ACCOMPANIED SENATOR TO SPEECH
Date: Aug 8, 2001
Expense: $2,081.00
source
Destination: BUFFALO, NY, BINGHAMTON, NY TO DULLES
Sponsor: Lockheed Martin
Purpose: OFFICIAL TRAVEL WITH SENATOR CLINTON
Date: Oct 29, 2001
Expense: $1,031.25
source
Destination: WHITE PLAINS, NY TO ROCHESTER TO LAGUARDIA
Sponsor: Sallie Mae Inc
Purpose: FACT FINDING TRIP
Date: Feb 21, 2002
Expense: $1,117.50
source
Destination: ISRAEL
Sponsor: Jewish Community Relations Council(s)
Purpose:
Date: Feb 22, 2002 (2 days)
Expense: $1,875.76
source
Destination: DUBLIN, IRELAND
Sponsor: Dublin Chamber of Commerce
Purpose: FACT FINDING TRAVEL
Date: Mar 25, 2002 (2 days)
Expense: $2,022.71
source
Destination: LAS VEGAS
Sponsor: Carpenters Union
Purpose: ASSISTING SENATOR DURING SPEECH TO CONVENTION
Date: Oct 5, 2002
Expense: $2,722.50
source
Destination: ROCHESTER, NY TO WHITE PLAINS, NY
Sponsor: University of Rochester
Purpose: ACCOMPANY SENATOR TO OFFICIAL SPEAKING ENGAGEMENT
Date: Oct 11, 2002
Expense: $1,100.00
source
Destination: PENN YAN, NY TO WHITE PLAINS, NY
Sponsor: New York Wine & Grape Foundation
Purpose: FACT FINDING TRAVEL
Date: Oct 15, 2002
Expense: $1,061.50
source
Destination: ALBANY, NY TO WHITE PLAINS, NY
Sponsor: General Electric Co
Purpose: ASSIST SENATOR DURING MSNBC TV APPEARANCE
Date: Nov 20, 2002
Expense: $216.50
source
Destination: PALM SPRINGS, CA
Sponsor: Betty Ford Center
Purpose: SPEAKING ENGAGEMENT
Date: Jan 17, 2003 (1 day)
Expense: $325.00
source
Destination: WELLESLEY, MA
Sponsor: Wellesley College
Purpose: SPEAKING ENGAGEMENT
Date: Feb 21, 2003
Expense: $1,168.75
source
Destination: BUFFALO, NY
Sponsor: Tata Consultency Services
Purpose: COMPANY VISIT
Date: Mar 10, 2003
Expense: $778.50
source
Destination: SOUTHINGTON, CT
Sponsor: Connecticut Democratic Party
Purpose: SPEECH
Date: Apr 29, 2003
Expense: $1,700.00
source
Destination: CORNING, NY
Sponsor: Corning Inc
Purpose: SITE VISIT
Date: Apr 29, 2003
Expense: $1,366.00
source
Destination: WASHINGTON DC-BINGHAMPTON, NY-WHITE PLAINS, NY
Sponsor: Lockheed Martin
Purpose: BRIEFING AND TOUR
Date: Jan 30, 2004
Expense: $1,500.00
source
Destination: SYRACUSE, NY
Sponsor: NEW JOBS NEW YORK
Purpose: CONFERENCE AND SPEECH
Date: Jun 7, 2004
Expense: $1,654.00
source
Destination: SAN FRANCISCO, CA
Sponsor: Panetta Institute
Purpose: SPEECH
Date: Jun 28, 2004
Expense: $204.00
source
Destination: ASPEN, CO
Sponsor: infoUSA.com Inc
Purpose: SPEECH
Date: Jul 17, 2004 (1 day)
Expense: $2,083.00
source
Destination: DULLES, VA TO ALBANY, NY TO TELERBORO, NJ
Sponsor: Lockheed Martin
Purpose: SPEAKING ENGAGEMENT
Date: Jul 23, 2004
Expense: $520.00
source
Destination: BOSTON
Sponsor: Tufts University
Purpose: LECTURE
Date: Nov 10, 2004
Expense: $880.00
source
Destination: CALIFORNIA
Sponsor: William Jefferson Clinton Foundation
Purpose: MEETINGS AND DINNER FOR WJC PRESIDENTIAL LIBRARY
Date: Nov 12, 2004
Expense: $2,800.00
source
Destination: LITTLE ROCK AR
Sponsor: William Jefferson Clinton Foundation
Purpose: OPENING OF PRESIDENTIAL LIBRARY
Date: Nov 17, 2004 (3 days)
Expense: $1,636.00
source
Destination: BINGHAMTON
Sponsor: Lockheed Martin
Purpose: OFFICIAL ANNOUNCEMENT
Date: Jan 28, 2005
Expense: $410.00
source
Destination: GERMANY
Sponsor: German Media Prize
Purpose: SPEECH
Date: Feb 13, 2005 (1 day)
Expense: $11,120.00
source
Destination: PAKISTAN-NEW DELHI INDIA-WHITE PLAINS, NY
Sponsor: INDIA TODAY
Purpose: SPEECH
Date: Feb 23, 2005 (4 days)
Expense: $6,093.00
source
Destination: WHITE PLAINS, NY TO BUFFALO, NY
Sponsor: NEW JOBS NEW YORK
Purpose: CONFERENCE AND SPEECH
Date: Mar 7, 2005
Expense: $437.00
source
Destination: ATLANTA, GEORGIA
Sponsor: Agnes Scott College
Purpose: COMMENCEMENT ADDRESS
Date: May 13, 2005 (1 day)
Expense: $272.00
source
Destination: WHITE PLAINS, NY-BOSTON
Sponsor: Feinberg Foundation
Purpose: SPEECH
Date: Jun 17, 2005
Expense: $468.00
source
---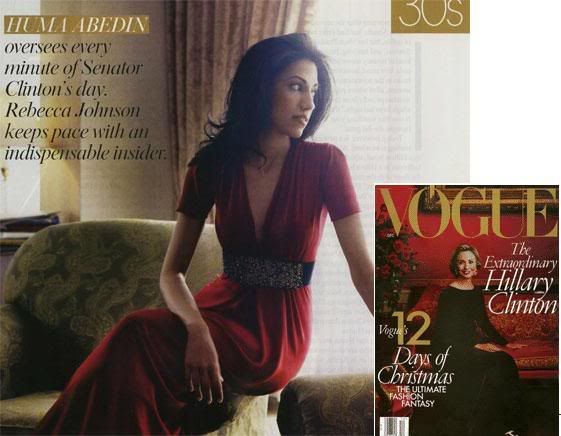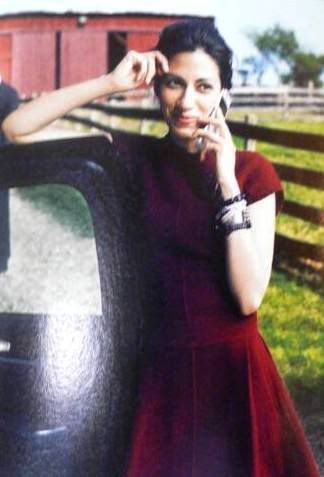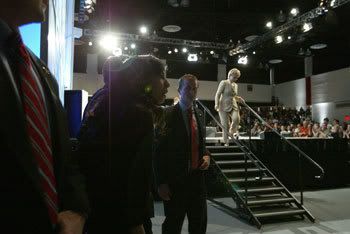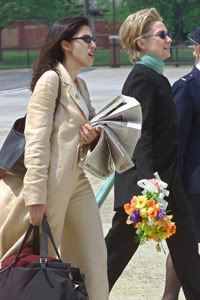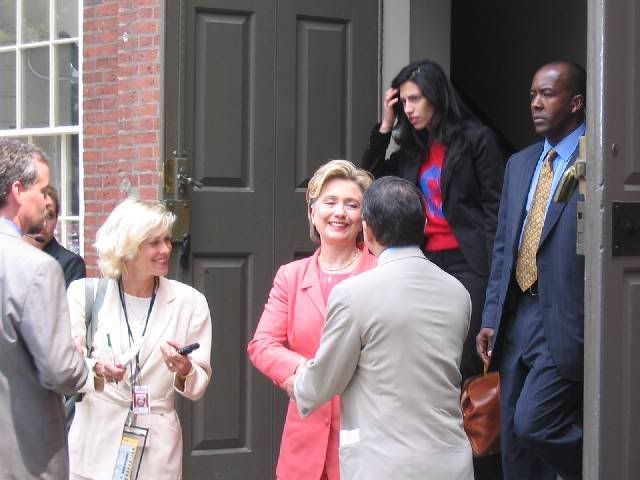 ---
TOPICS: Crime/Corruption; Extended News; News/Current Events; War on Terror
KEYWORDS: 2008; clinton; democratparty; electionpresident; elections; hillary; hillaryclinton; huma; humaabedin
---
Navigation: use the links below to view more comments.
first 1-20, 21-40, 41-60, 61-80 ... 161-179 next last
---
---
---
---
---
---
---
---
---
---
---
---
---
---
---
---
---
---
---
---
---
Navigation: use the links below to view more comments.
first 1-20, 21-40, 41-60, 61-80 ... 161-179 next last
---
---