What are you looking at?!!!

Living in NW Harris County, TX.


The fear of the LORD is the beginning of knowledge: but fools despise wisdom and instructions. Proverbs 1:7

The name of American, which belongs to you, in your national capacity, must always exalt the just pride of Patriotism.... It should be the highest ambition of every American to extend his views beyond himself, and to bear in mind that his conduct will not only affect himself, his country, and his immediate posterity; but that its influence may be co-extensive with the world, and stamp political happiness or misery on ages yet unborn. George Washington

Human reason left to itself can neither preserve morals nor give duration to a free government. Noah Webster

"God uses broken people to reach a broken world." Governor Rick Perry

Make what Americans buy, buy what Americans make, and sell it to the world! Governor Rick Perry

"There is no such thing as a 'big government conservative.' It is an oxymoron." Governor Rick Perry

"As a matter of fact, I think we should have a serious discussion about defunding the United Nations" Governor Rick Perry"

GOVERNOR RICK PERRY: "Our opponents on the left are never going to like us so let's quit trying to curry favor with them."

"When you find that peace from God, you stop worrying about what the critics say," Governor Perry 1/8/12

The course of this conflict is not known, yet its outcome is certain. Freedom and fear, justice and cruelty, have always been at war, and we know that God is not neutral between them. President Bush Sept. 20th, 2001

We're going to hunt them down one at a time…it doesn't matter where they hide, as we work with our friends we will find them and bring them to justice. President Bush, Nov 22nd, 2002

America is good, then, but good nations are not 'spared from suffering.' Instead, we have suffered precisely 'because we are freedom's defender. And the commitment of our fathers is now the calling of our time.' President Bush Sept. 14th, 2001

We know the race is not to the swift nor the battle to the strong. Do you not think an angel rides in the whirlwind and directs this storm? President Bush in his inaugural address.

Some people spend their whole lives wondering if they made a difference. The Marines don't have that problem. Ronald Reagan

Government is like a baby. An alimentary canal with a big appetite at one end and no responsibility at the other. Ronald Reagan 1965

My fellow Americans, I'm pleased to tell you today that I've signed legislation that will outlaw Russia forever. We begin bombing in five minutes. Ronald Reagan 8-11-84
It does require, however, our best effort and our willingness to believe in ourselves and to believe in our capacity to perform great deeds, to believe that together with God's help we can and will resolve the problems which now confront us. AND AFTER ALL, WHY SHOULDN'T WE BELIEVE THAT? WE ARE AMERICANS. Ronald Reagan, First Inaugural Address, 1-20-1980
"A Time for Choosing"[2007 Redux] President Ronald Reagan

If you have not read "Reagan's War: The Epic Story of His Forty Year Struggle and Final Triumph Over Communism"; by Peter Schweizer...it is a must read.

Ronald Reagan

I'd rather be dead than red. A Navy Seal...

If we will not be governed by God, then we will be ruled by tyrants. William Penn

It is impossible to mentally or socially enslave a Bible reading people. The principles of the Bible are the groundwork of human freedom. Horace Greeley

If we wish to be free; if we mean to preserve inviolate those inestimable privileges for which we have been so long contending; if we mean not basely to abandon the noble struggle in which we have been so long engaged, and which we have pledged ourselves never to abandon until the glorious object of our contest be obtained, we must fight! I repeat sir, we must fight! GIVE ME LIBERTY OR GIVE ME DEATH. Patrick Henry

Those who sacrifice essential liberty for temporary safety are not deserving of either liberty or safety. Ben Franklin

....Aye, fight and you may die, run, and you'll live... at least a while. And dying in your beds, many years from now, would you be willin' to trade ALL the days, from this day to that, for one chance, just one chance, to come back here and tell our enemies that they may take away our lives, but they'll never take... OUR FREEDOM! Braveheart

The Bible is the chief moral cause of all that is good, and the best corrector of all that is evil, in human society; the best Book for regulating temporal concerns of men, and the only Book that can serve as an infallible guide to future felicity. Noah Webster

It is necessary for the welfare of the nation that men's lives be based on the principles of the Bible. No man, educated or uneducated, can afford to be ignorant of the Bible. Theodore Roosevelt

The more profoundly we study this wonderful book [the Bible], and the more closely we observe its divine precepts, the better citizens we will become and the higher will be our destiny as a nation. William McKinley

The Bible is a book in comparison with which all others are of minor importance, and which in all my perplexities and distresses has never failed to give me light and strength. Robert E. Lee

To educate a man in mind and not in morals is to educate a menace to society. Theodore Roosevelt

The God who gave us life, gave us liberty at the same time. Thomas Jefferson

The tree of liberty must be refreshed from time to time, with the blood of patriots and tyrants. Thomas Jefferson

No one ever won a war by dying for his country...you win wars by making the other dumb SOB die for his country!! General George Patton
THE VERY THOUGHT OF LOSING IS HATEFUL TO AMERICANS!!! General George Patton
George Patton's Speech [by George C. Scott]
Posterity, you will never know how much it has cost my generation to preserve your freedom. I hope you will make good use of it. John Quincy Adams
One hundred and forty years ago, British philosopher John Stuart Mill (1806-1873) wrote:
War is an ugly thing, but not the ugliest of things: the decayed and degraded state of moral and patriotic feeling which thinks that nothing is worth a war, is much worse... A man who has nothing which he is willing to fight for, nothing which he cares more about than he does about his personal safety, is a miserable creature who has no chance of being free, unless made and kept so by the exertions of better men than himself. (Dissertations and Discussions 1867 Vol.1 p. 26.)
We find ourselves at another one of those key moments in history
I SUPPORT THE US MILITARY ALL BRANCHES... I have 4 family members who are career military, they are Army and one is a Major MI attached to Special Forces. He graduated with a Masters of Science in Defense Analysis from NPS 12/2010 [Naval Postgraduate School].
SCREEN NAME:
Gen 15:1 After these things the word of the LORD came unto Abram in a vision, saying, Fear not, Abram: I am thy SHIELD, and thy exceeding great reward.
Deu 33:29 Happy art thou, O Israel: who is like unto thee, O people saved by the LORD, the SHIELD of thy help, and who is the sword of thy excellency! and thine enemies shall be found liars unto thee; and thou shalt tread upon their high places.
2Sa 22:3 The God of my rock; in him will I trust: he is my SHIELD, and the horn of my salvation, my high tower, and my refuge, my saviour; thou savest me from violence.
2Sa 22:36 Thou hast also given me the SHIELD of thy salvation: and thy gentleness hath made me great.
Psa 3:3 But thou, O LORD, art a SHIELD for me; my glory, and the lifter up of mine head.
Psa 5:12 For thou, LORD, wilt bless the righteous; with favour wilt thou compass him as with a SHIELD.
Psa 18:35 Thou hast also given me the SHIELD of thy salvation: and thy right hand hath holden me up, and thy gentleness hath made me great.
Psa 28:7 The LORD is my strength and my SHIELD; my heart trusted in him, and I am helped: therefore my heart greatly rejoiceth; and with my song will I praise him.
Psa 33:20 Our soul waiteth for the LORD: he is our help and our SHIELD.
Psa 59:11 Slay them not, lest my people forget: scatter them by thy power; and bring them down, O Lord our SHIELD.
Psa 84:11 For the LORD God is a sun and SHIELD: the LORD will give grace and glory: no good thing will he withhold from them that walk uprightly.
Psa 91:4 He shall cover thee with his feathers, and under his wings shalt thou trust: his truth shall be thy SHIELD and buckler.
Psa 115:9 O Israel, trust thou in the LORD: he is their help and their SHIELD.
Psa 119:114 Thou art my hiding place and my SHIELD: I hope in thy word.
Psa 144:2 My goodness, and my fortress; my high tower, and my deliverer; my SHIELD, and he in whom I trust; who subdueth my people under me
Pro 30:5 Every word of God is pure: he is a SHIELD unto them that put their trust in him.
Isa 21:5 Prepare the table, watch in the watchtower, eat, drink: arise, ye princes, and anoint the SHIELD.
Eph 6:16 Above all, taking the SHIELD OF FAITH, wherewith ye shall be able to quench all the fiery darts of the wicked.
Scotland: my great great great grandfather arrived in this country in the 1800's; his last name was Shield!!! He was a God fearing man. His inspiration came from the scriptures, and always attended church. He was an asset to the country he loved....his beloved AMERICA.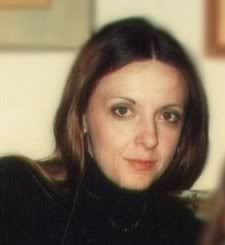 One of my Favorites 'Reddish Egert'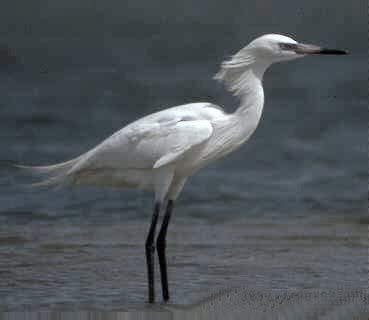 Dr. Hugh Ross Web site~Reasons to Believe!!!
Free Bible Program, this one is great!!!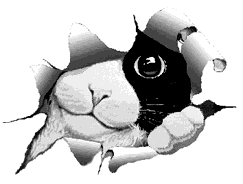 I Love Kitties!