---
AN ILLUSTRATED DURBIN
various sources | June 17, 2005


Posted on 06/17/2005 10:25:03 AM PDT by Cinnamon Girl

DURBIN: 'On one occasion the air conditioning had been turned down so far and the temperature was so cold in the room that the barefooted detainee was shaking with cold.
On another occasion the air conditioner had been turned off, making the temperature in the unventilated room well over 100 degrees. The detainee was almost unconscious on the floor, with a pile of hair next to him. He had apparently been literally pulling his hair out throughout the night. On another occasion, not only was the temperature unbearably hot, but extremely loud rap music was being played in the room, and had been since the day before, with the detainee chained hand and foot in the fetal position on the tile floor.'
If I read this to you and did not tell you that it was an FBI agent describing what Americans had done to prisoners in their control, you would most certainly believe this must have been done by Nazis,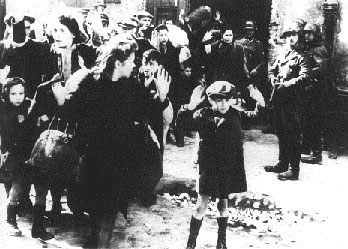 Soviets in their gulags,

While on one of her late fall journeys to the port of Ambartchik in the Arctic Ocean, the Dhzurma got stuck in ice, due to the early arrival of cold weather. Unable to break the ice, she remained in the frozen sea throughout the entire winter with the human cargo of twelve thousand men inside. The Soviets had no means to rescue them and they would not accept offer of the outside help, which came from an American weather station in the Arctic. In this they must have been guided by fear of exposing their slave system to the world. The entire load of men died of cold and starvation while still in her holds. Eventually the Dhzurma was freed from the ice in the spring and so was able to continue in the business for which she was designed.
or some mad regime -- Pol Pot or others --
that had no concern for human beings. Sadly, that is not the case. This was the action of Americans in the treatment of their prisoners.
---
TOPICS: Editorial; News/Current Events
KEYWORDS: dick; durbin; treason; turbandurbin
---
Navigation: use the links below to view more comments.
first 1-20, 21-40, 41-46 next last
---
---
---
---
---
---
---
---
---
---
---
---
---
---
---
---
---
---
---
---
---
Navigation: use the links below to view more comments.
first 1-20, 21-40, 41-46 next last
---
---