---
Questions for Hillary.
self | 2/11/2016 | self


Posted on 02/11/2016 4:50:22 PM PST by Leo Carpathian

Hillary. Four people died in Benghazi.

Can we get this answered:

Who ordered 2 week lie about video causing attack?

Who ordered stand down of rescue efforts?

Where in the world documents first released as unclassified are later classified as so secret, that they can't be shown to anyone???

Are there any answers in "unclassified" but "later classified" Emails?

Yeah, vote for me! I give you speech for $600,000!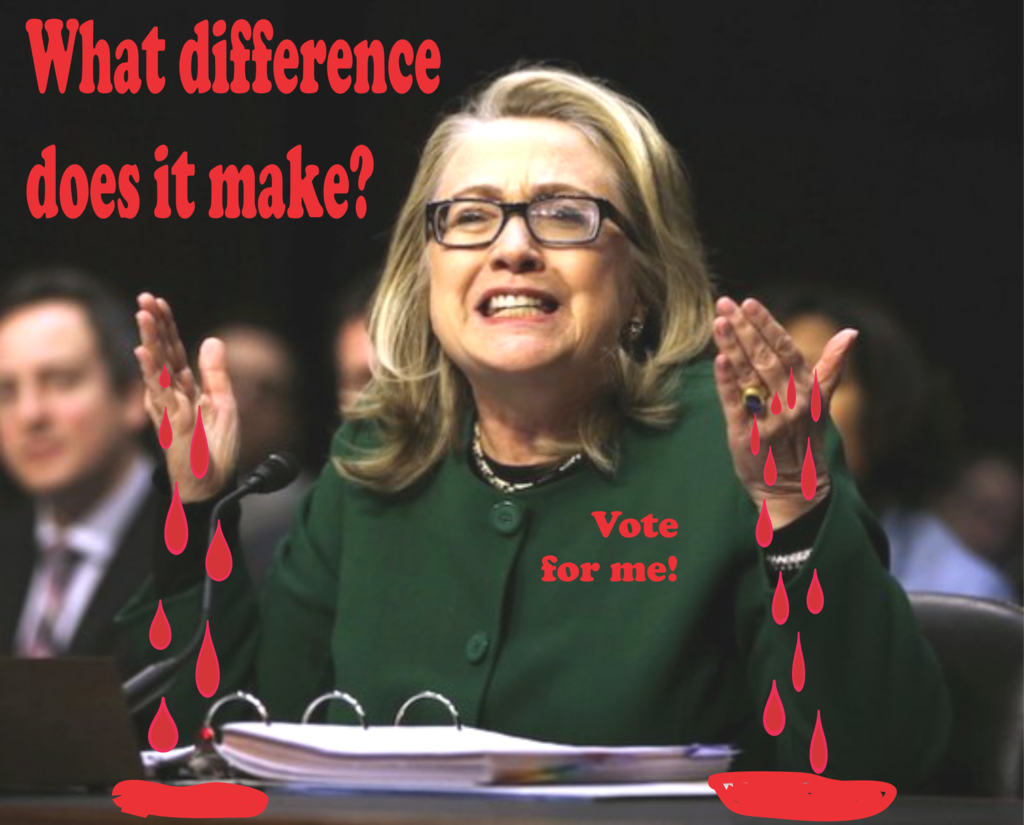 ---
TOPICS: Military/Veterans; Miscellaneous
KEYWORDS: benghazi; clinton; email; hillary; vanity



---
To: Leo Carpathian
Here's your answer, Leo.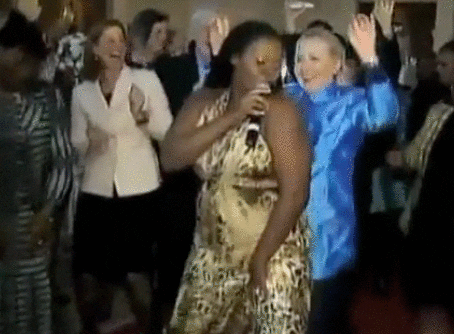 ---
To: Leo Carpathian
---
To: Leo Carpathian
American cuisine or halal? The prison kitchen does both.
4
posted on
02/11/2016 6:37:55 PM PST
by
TigersEye
(This is the age of the death of reason and rule of law. Prepare!)
---
To: Leo Carpathian
Britton had Maggie.
Israel had Golda Meir.
our fearless female leader (crook) Hillary Clintoon.
Guess American female leaders fail to measure up.
5
posted on
02/12/2016 2:52:08 AM PST
by
Joe Boucher
(Rubio is a liar, Jeb is worthless, Go Cruz ,Keep stirring the pot Donald.)
---
FreeRepublic.com is powered by software copyright 2000-2008 John Robinson