---
FIREFOX browsers will soon block "fake news" flagged by George Soros-linked left-wing groups
NewsTarget.com ^ | August 14, 2018 | Jayson Veley


Posted on 08/19/2018 8:20:00 AM PDT by Perseverando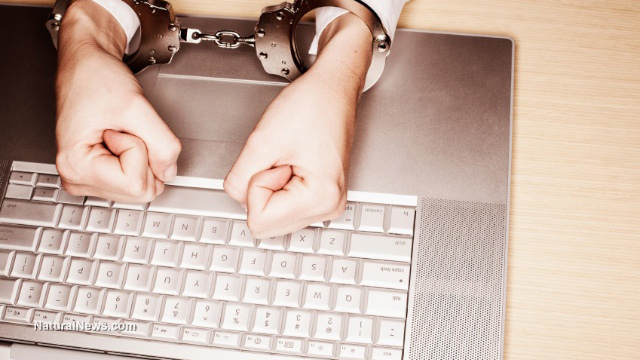 What's become abundantly clear over the past few months is that liberals are now jumping on the anti-fake news bandwagon and using it as an excuse to censor political speech that doesn't align with their radical agenda. This strategy is perhaps most prominent on social media and various websites across the Internet, including Facebook, Twitter and YouTube, and is implemented by teams of leftists and extremists like George Soros who show zero regards for the freedom of speech outlined in the First Amendment. It's as if the ability to control what information is spread across the Internet and what information gets suppressed is more important than the United States Constitution, which completely contradicts everything that our country was founded upon.
It appears that the most recent Internet-based assault on the First Amendment comes from the popular web browser Mozilla Firefox, which just days ago announced that it would be launching an effort to combat what it considers to be "fake news" and misinformation.
According to Business Insider, Mozilla said that it was launching a Mozilla Information Trust Initiative, or MITI. The web browser explained that it is going to be "investing in people, programs and projects" to "disrupt misinformation online."
Mozilla went on to say that the "internet's ability to power democratic society suffers greatly" as a result of fabricated stories like "Pope endorsing Donald Trump for the U.S. presidency" or "Dead FBI agent killed in a mysterious fire with information on former presidential candidate Hillary Clinton." While both of these articles turned out not to be true, it is still a wonder why Mozilla believes it has the authority to censor stories like these in the first place.
"You only have to look at the number of initiatives that have risen up to address this challenge [of fake news], either by tech companies or other organizations to see how worrying this phenomenon is to so many," said Mozilla's innovation director Katharina Borchert in a recent interview with AFP.
What many of these websites and Internet-based companies don't understand is that the United States Constitution is the law of the land, and no person or group of people is above it. The freedom of speech is an inalienable right, meaning that man didn't give it to us and man can't take it away either. Mozilla makes the argument that the spread of fake news on the Internet causes our democratic society to suffer, but in reality, it's the suppression of these news articles that is the real threat. The truth is that each time an article or a website gets censored by companies like Mozilla, liberty erodes and America takes one step closer to an authoritarian state.
Not all web browsers and Internet-based companies are going in this direction, however. One of these companies is Brave, a relatively new Internet browser that was founded by former Mozilla CEO Brendan Eich. On their website, Brave states that its goal is "to transform the online ad ecosystem with micropayments and a new revenue-sharing solution to give users and publishers a better deal, where fast, safe browsing is the path to a brighter future for the open web."
Incredibly, Brave was able to raise $35 million from its Initial Coin Offering, or ICO, in under 30 seconds back in June, according to a report put together by Tech Crunch. For more information about Brave web browser, visit Brave.com.
As the United States begins to look more and more like George Orwell's famous book 1984, the American people are desperately trying to hold on to as much of their individual liberty as they possibly can. Censorship has become all too common, and if we don't put an end to it and stand up for the Constitution, it's only going to get worse.

---
TOPICS: Computers/Internet; Conspiracy; Government; Politics
KEYWORDS: brave; browsercensorship; browsers; censorship; facebook; fakenews; firefox; google; internet; internetcensorship; liberalfascism; mozilla; soros; tech; twitter; youtube
---
Navigation: use the links below to view more comments.
first 1-20, 21-40, 41-60, 61-74 next last
---
---
---
---
---
---
---
---
---
---
---
---
---
---
---
---
---
---
---
---
---
Navigation: use the links below to view more comments.
first 1-20, 21-40, 41-60, 61-74 next last
---
---