---
Word For The Day, Friday, November 12, 2004
Friday, November 12, 2004 | Slip 18


Posted on 11/12/2004 4:21:54 AM PST by Slip18

In order that we might all raise the level of discourse and expand our language abilities, here is the daily post of "word for the day". Rules: Everyone must leave a post using the "word of the day"; in a sentence. The sentence must, in some way, relate to the news of the day. The Review threads are linked for your edification. ;-) Practice makes perfect.....post on....
---
Subbie Slip has her whip, handcuffs and legcuffs today.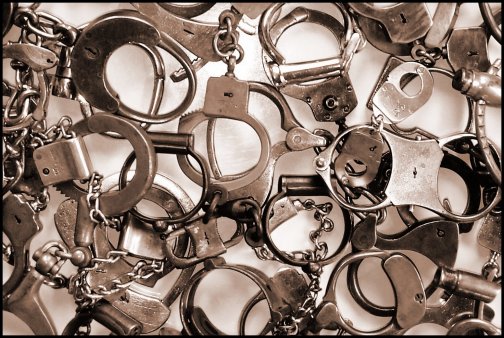 The rest of the stuff is locked up in my drawer. I'm just letting all the new students know that we behave as if we were ladies and gentlemen in here. Those two words "as if" can get you an A if you make the subbie laugh.
New WFTD:
Nuisance– noun
This word is pronounced "new sense."
Etymology: French again. Sheesh!

1) Harm, injury.
2) law An offense, annoying obnoxious or obnoxious thing that or practice: a cause or source of annoyance that although a single act is usually a continuing or repeated invasion or disturbance of another's right.
3) A person that annoys by usually by obtrusion: pest.
4) A) A vexing, difficult or distressing practice or a state of things. B) Something that is disagreeable or troublesome: annoyance.
Adjective
1) Possession of the ability to annoy, distress or hamper.
2) Constituting a nuisance – used especially of wild animals.
Why is it I can never get the blue font on the second word? It is driving me CRAZY!
---
TOPICS:
Word For The Day
KEYWORDS:
vrwcmember
---
Navigation: use the links below to view more comments.
first 1-20, 21-40, 41-60, 61-80 ... 281-290 next last
---
---
---
---
---
---
---
---
---
---
---
---
---
---
---
---
---
---
---
---
---
Navigation: use the links below to view more comments.
first 1-20, 21-40, 41-60, 61-80 ... 281-290 next last
---
---