---
Pray For The Peace of Jerusalem(8/3/22)[Prayer]
The Holy Scriptures | 8/3/22 | left that other site


Posted on 08/03/2022 5:42:09 AM PDT by left that other site

I
Pray For The Peace of Jerusalem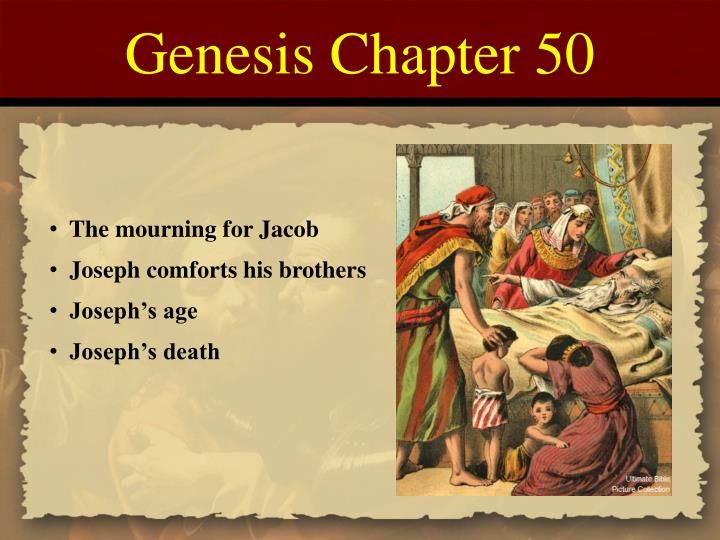 Genesis 50

The Death of Joseph

22 Joseph stayed in Egypt, along with all his father's family. He lived a hundred and ten years 23 and saw the third generation of Ephraim's children. Also the children of Makir son of Manasseh were placed at birth on Joseph's knees.[c]

24 Then Joseph said to his brothers, "I am about to die. But God will surely come to your aid and take you up out of this land to the land he promised on oath to Abraham, Isaac and Jacob." 25 And Joseph made the Israelites swear an oath and said, "God will surely come to your aid, and then you must carry my bones up from this place."

26 So Joseph died at the age of a hundred and ten. And after they embalmed him, he was placed in a coffin in Egypt.


_______________________________________________________


God Bless America.

ML/LTOS
---
TOPICS: Prayer
KEYWORDS: israel; prayer; prayforjerusalem
---
---
---
---
---
---
---
---
---
---
---
---