---
Integrity: We're Counting on +Schori to Help Us Walk Apart
Stand Firm ^ | 11/04/2006 | Greg Griffith


Posted on 11/04/2006 11:01:32 AM PST by sionnsar
---
Farther apart, that is:

FOR IMMEDIATE RELEASE

November 4, 2006, Washington, DC-"The election of the first primate in the history of the Anglican Communion is, indeed, part of 'the year of the Lord's favor,'" said Integrity President Rev. Susan Russell, echoing Bishop Schori's Gospel text at her historic investiture today. "We support her wholeheartedly! We also believe that same gospel text demands revisiting BO33-the controversial resolution passed at the church's General Convention last June, which institutionalized de facto discrimination against gay and lesbian candidates for the episcopate."

Russell also announced that Integrity USA has allocated a gift of $7500 to Episcopalians for Global Reconciliation in solidarity with Bishop Schori's support of the United Nations' Millennium Development Goals. "This is the vital work of the Gospel and Integrity will partner with our new Presiding Bishop in furthering this important work and finding new ways to work together in the future. At the same time, we remind the Presiding Bishop of the commitment she made last summer in Columbus-both to the House of Bishops and the House of Deputies-that the divisive, discriminatory resolution BO33 must be, in her own words, 'revisited in the very near future.' The future is now."

"The future," said Russell, "began at today's investiture. We expect Bishop Schori will acknowledge the wave of BO33 dissents which are being passed at diocesan conventions across the church-so far by California, El Camino Real, Michigan, Northern Michigan, Olympia, Rochester and Utah-with more pending. A 'mind of the church' is emerging that unity at the price of injustice is unacceptable. BO33 simply hasn't worked. We expect BO33's failure will be at the top of the Presiding Bishop's to-do list."
---
TOPICS: Mainline Protestant; Other non-Christian
KEYWORDS: anglican; ecusa; schori; tec

[From the comments: --sionnsar]

2 Comments •


Posted November 4, 2006 - 10:06 am
---
Sounds like Susan Russell has found our Diocesan Convention roundups and our Anti-B033 resolution tracking post very helpful! Glad we could be of service
Posted by elf-girl on 11-04-2006 at 10:52 AM
[link]
Well, it looks as though those who say that the GLBT lobby in TEC will insist on its way, all the way, right now, were right. They figure they have earned their Phyrric victory over 30 yrs. of steady, methodical and insistent work and they don't care if +++Williams (who they now consider a cowardly traitor to their cause) gives TEC the boot or if he stands back and lets the GS primates do it for him or if the ground opens up and swallows them all along with the sons of Korah. Let's be careful not to stand too close so we aren't swallowed up with them!
Posted by Milton on 11-04-2006 at 10:53 AM
[link]
---
To: ahadams2; cf_river_rat; fgoodwin; secret garden; MountainMenace; SICSEMPERTYRANNUS; kaibabbob; ...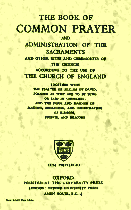 Traditional Anglican ping
, continued in memory of its founder
Arlin Adams
.
FReepmail
sionnsar
if you want on or off this moderately high-volume ping list (typically 3-9 pings/day).
This list is pinged by
sionnsar
,
Huber
and
newheart
.
Resource for Traditional Anglicans:
http://trad-anglican.faithweb.com
More Anglican articles
here
.
Humor:
The Anglican Blue
(by Huber)
Speak the truth in love. Eph 4:15
2
posted on
11/04/2006 11:02:09 AM PST
by
sionnsar
(†trad-anglican.faithweb.com†|Iran Azadi| 5yst3m 0wn3d - it's N0t Y0ur5 (SONY) | UN: Useless Nations)
---
FreeRepublic.com is powered by software copyright 2000-2008 John Robinson