---
Shame -- The Currency of Liberalism [TEC]
VirtueOnline-News ^ | Gary L'Hommedieu


Posted on 07/21/2006 4:43:08 PM PDT by sionnsar

SHAME - THE CURRENCY OF LIBERALISM

By Gary L'Hommedieu
Special to VirtueOnline
www.virtueonline.org
July 21, 2006

No one has more of a stake in hatred and bigotry than today's liberals, both inside the church and out. Not that liberals are especially hateful and bigoted, but they have learned to manipulate the shame that is the legacy of past hatreds.

Now they are committed to shame as method. Why? For one thing, it works. Ideas have failed them. Shame is the only alternative.

As a political methodology shame works. Conservatives are oblivious to the art of shaming, at least in the public square. Revisionists, who have learned to reduce political argument to name calling, pummel them at will. Defending a doctrine, such as the inspiration of Holy Scripture in the recent General Convention, shifts from rational debate based upon a rich heritage of ideas into a kangaroo court, based upon fear and loathing.

Here's the technique in brief.

In America's past some who have boasted a high doctrine of Biblical inspiration have been associated with White Supremacist organizations and ideology. Hence we can draw the following conclusion: a high view of Scripture is a form of racism. As we heard repeatedly at General Convention, any reading of the Bible that can be called "literalist" can also be called "racist". It's now a simple equation.

Hence the stunned amazement that befalls a conservative Episcopalian who thought he was defending an idea - the authority of Scripture - only to find himself instead defending his character. He is judged a bigot merely by being associated with the shame that lingers so close to the surface of the American psyche. The validity of the accusation is irrelevant. It's now guilt by association. He will yield his ground as the going rate for salvaging what remains of his reputation.

This is the politics of personal destruction. It is used deliberately and effectively in the Episcopal Church, as it has been in the wider American political scene for over a generation. It is the method by which a generation of elitist wanna-be's have stolen a prestigious religious institution, the Protestant Episcopal Church, along with its material holdings. Now they have the boldness, or the madness, to insist that their legislated rewrite of Christian doctrine IS the faith "as this Church has received it".

In recent interviews Katherine Jefferts Schori expressed her impatience with conservatives for prolonging the sexuality debate and keeping the Church from the business of feeding the poor and ending AIDS.

Here's how the technique of shame comes into play.

Jefferts Schori suggests that the Episcopal Church was minding its own business pouring food into the mouths of starving children around the clock, world without end. All of a sudden it was distracted form its enterprise by the noisy religious Right. Never mind that the Episcopal Church has been in a decades' long process of dismantling its missionary budget since (brace yourself) the 1960's, when social experimentation became the "mission" of the Church.

Bishop Schori's feigned indignation at the Right's squandering of priorities falls flat very quickly. Consider a few cursory points.

The Church hasn't taken seriously the frequent recommendation of eliminating its three year General Convention, an immense financial drain, with little to show for it except photo-ops and symbolism. A trimmed down convention every six years would be adequate, or even every ten. After all, TEC is now a global communion. Why not have our own Lambeth West every ten years or so and get serious about the "real work" of the Church?

Nor has the Church made plans to move its offices out of the New York financial district. It could relocate almost anywhere and save enough in operating costs to feed millions. If that's where our focus is, then how is this even a serious question?

As we all know, that's not where the Church's focus is. It's just a ploy to invoke shame upon conservatives when they try to hold their leaders accountable for the past thirty years. It's one thing for liberals to cause the Church to fail by ill conceived policies and vacuous theology. It's another thing to notice. Conservatives get the blame for noticing.

Has anyone tallied the number of poor mouths that could have been fed if the Church hadn't dallied in Prayer Book revision thirty years ago or women priests? Think of all the Episcopalians who left the Church, taking their money with them - money that could have been poured into feeding the poor and ending AIDS.

The same could be said about all of the "urgent" social concerns that have demanded the "focus" of the Episcopal Church. Every trendy cause that TEC has poured itself into over the past half century could have been spent on the Great Commission, both home and away. Either way it would have resulted in more food for hungry mouths and more food for famished souls.

In other words, conservative theology and liturgy are better suited as a political strategy for ending world hunger, AIDS, and any of the "justice" issues that extend beyond the realm of pure symbolism. Of course, conservatism does not offer the same brilliant career opportunities, like the world's first female archbishop. Think of all the frustrated upper-middle class white women who are now being "liberated" by the New Episcopal Church!

Here's the dirty little secret about the "justice driven" Episcopal Church: its social activism since the '60's has been entirely self-focused and self-serving. The strategic effect has been only this: to legitimize the '60's counter-culture at the expense the unsaved at home and the unfed around the world. And to erect a pretense of righteousness to counter the national shame that erupted in the mid-1960's.

Anyone who notices this and brings it to the attention of the public will be immersed in a shame he thought had been forgotten. And it may well have been nearly forgotten by now, if were it not for those who have an interest in keeping it alive.

Conservatives have allowed the Episcopal Church, its holdings and its gospel heritage, to be stolen out from under them rather than stand up to shame. This says something ominous about the power of the "orthodox" spirituality of salvation. It has not enabled the rank and file to stand against name calling. What would happen if we faced real trouble?

Let me make one suggestion for dealing with the shame game. When the name calling starts - when you are called a racist or a homophobe because you find the Bible more credible than some Baby-Boomer Bishop - say something like this:

"There are many things I need to apologize for in my life, and many things I ought to be ashamed of. I have turned from these things, and by the grace of God I stand forgiven.

"Whatever guilt remains is between me and the Lord. I don't owe anything more to you or to political opportunists whose career advances depend on their ability to ride the crest of yesterday's hatred.

"Therefore I refuse to accept your shame."

-- Gary L'Hommedieu is Canon in charge of Pastoral Care at St. Luke's Cathedral in Orlando, Florida

---
TOPICS:
Mainline Protestant
KEYWORDS:
---
To: ahadams2; secret garden; MountainMenace; SICSEMPERTYRANNUS; kaibabbob; angeliquemb9; ...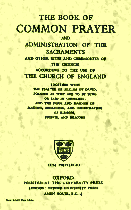 Traditional Anglican ping
, continued in memory of its founder
Arlin Adams
.
FReepmail
sionnsar
if you want on or off this moderately high-volume ping list (typically 3-9 pings/day).
This list is pinged by
sionnsar
,
Huber
and
newheart
.
Resource for Traditional Anglicans:
http://trad-anglican.faithweb.com
More Anglican articles
here
.
Humor:
The Anglican Blue
(by Huber)
Speak the truth in love. Eph 4:15
2
posted on
07/21/2006 4:43:33 PM PDT
by
sionnsar
(†trad-anglican.faithweb.com† | Iran Azadi | SONY: 5yst3m 0wn3d, N0t Y0urs | NYT:Jihadi Journal)
---
To: sionnsar
This young man has reason & wisdom beyond his years. His writing is really top notch. I look forward to & look for his byline on Virtue's site ever since I first read his reports from GC 2006. Always good stuff.
---
To: sionnsar
Wow! Outstanding!!!

What did he mean by this though?

"Conservatives have allowed the Episcopal Church, its holdings and its gospel heritage, to be stolen out from under them rather than stand up to shame. This says something ominous about the power of the "orthodox" spirituality of salvation. It has not enabled the rank and file to stand against name calling."

Any thoughts???
4
posted on
07/23/2006 1:15:12 PM PDT
by
AnalogReigns
((My Dad flew one in the Pacific...))
---
FreeRepublic.com is powered by software copyright 2000-2008 John Robinson