---
*** FluBros and FluBras!*** ( A place to see the butchers bill of "It's Just The Flu!™)
Worldmeters.info ^ | 5/8/2021 | Kozak


Posted on 05/08/2021 4:32:36 AM PDT by Kozak

+777 DEAD

+49,491NEW CASES

***594,911** TOTAL DEAD



---
TOPICS: Miscellaneous; News/Current Events
KEYWORDS: bogusnumbers; commietool; covid; coward; dancesongraves; data; datafalse; factfree; facts; fakenews; fearporn; ghoul; giveitupfatboy; hideunderthebed; inflatablefaucidoll; influenza; insanity; justaddlotionandyank; lies; loser; lyingloser; nutjobs; nutjobsnameiskozak; steamingpantload; stupidkozak; wanker; whatafoolbelieves



---
To: Kozak
A place to see who the pathological LIARS are.
---
To: Kozak
Must have been another great night with your newest Fauci inflatable Rachel. Which hermetically sealed opening did you open and try last night?
I bet you enjoy "blowing him" up.
The purveyor of propaganda and the succubus of the CDC.
Enjoy your day Rachel.
3
posted on
05/08/2021 5:02:38 AM PDT
by
maddog55
(The only thing systemic in America is the left's hatred of it!)
---
To: Kozak
777! I win! I always like betting the triple-7.
4
posted on
05/08/2021 6:27:31 AM PDT
by
Flick Lives
("Today we celebrate the first glorious anniversary of the Information Purification Directives.")
---
To: Kozak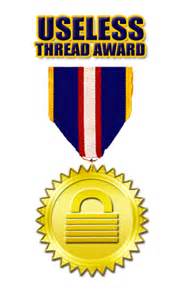 5
posted on
05/08/2021 9:14:07 AM PDT
by
Sans-Culotte
(11/3-11/4/2020 - The USA became a banana republic.)
---
FreeRepublic.com is powered by software copyright 2000-2008 John Robinson