---
Omar Accuses Trump of Racism, Islamophobia: 'This Is the Agenda of White Nationalists'
Breitbart ^ | 15 July 2019 | Hannah Bleau


Posted on 07/15/2019 7:29:16 PM PDT by KC_Lion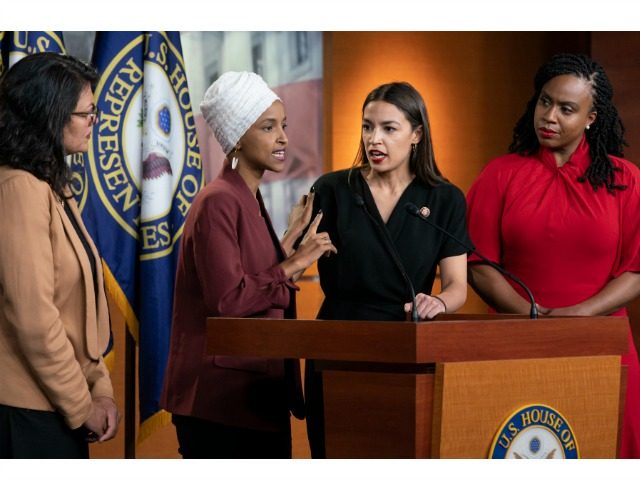 Rep. Ilhan Omar (D-MN) held a press conference with members of the far-left Squad to respond to what the left claims are "racist" attacks from President Trump. Trump suggested the freshman Democrats should "go back and help fix the totally broken and crime infested places from which they came" if they are so unhappy with the United States.
The press conference devolved into a bashing session against Trump's policies, with Omar citing Trump's purported Islamophobia and asserting that he is perpetuating "the agenda of white nationalists."
"He would love nothing more than to divide our country based on race, religion, gender, orientation, or immigration status, because this is the only way he knows he can prevent the solidarity of us working together," Omar stated at the Monday afternoon press conference:
....
"This is the agenda of white nationalists, whether it's happening in chat rooms, or it's happening on national TV—and now it's reached the White House garden," she continued:

(Excerpt) Read more at breitbart.com ...
---
TOPICS: Culture/Society; Foreign Affairs; News/Current Events
KEYWORDS: aoc; foreigners; fraudsquad; idiots; ilhanomar; islam; jihadsquad; mullahomar; muslims; omar; presidenttrump; racecard; rashidatlaib; squad; thesquad; tlaib
---
Navigation: use the links below to view more comments.
first 1-20, 21-40, 41-60, 61-67 next last
---
---
---
---
---
---
---
---
---
---
---
---
---
---
---
---
---
---
---
---
Comment #20 Removed by Moderator
---
Navigation: use the links below to view more comments.
first 1-20, 21-40, 41-60, 61-67 next last
---
---