---
'The Thrust of this Article Is No Longer Correct': NBC News Backs Down from Fake News Hit(TR)
Breitbart ^ | 27 December 2018 | Matthew Boyle


Posted on 12/27/2018 6:41:06 PM PST by KC_Lion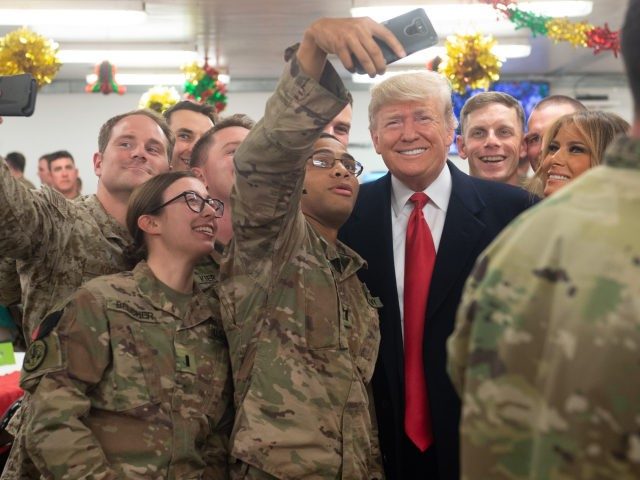 NBC News has finally, a full day after being called out for printing the fake news, admitted that its article published on Christmas alleging President Donald Trump snubbed the troops during the holidays this year is incorrect.
NBC has altered its headline and story, changing their meaning to remove the original anti-Trump thrust, and added an extended editor's note beyond the original editor's note appended when it was first discovered to be an inaccurate piece. The new editor's note admits in no uncertain terms that NBC News printed fake news, and that it was only leaving the article up in the interest of transparency despite the fact that "the thrust of this article is no longer correct" according to NBC News's own editors.
....
NBC News continues to, despite claims of being interested in transparency via its editor's note, resist journalistic integrity and accountability on this front, and will not through a spokeswoman name the editor or editors involved in the publication of this fake news hit on Trump. NBC News also, through a spokeswoman, will not answer if there will be any accountability at all when it comes to the reporter on the byline of the article or the editors involved in publishing the fake news attacking the president.

(Excerpt) Read more at breitbart.com ...
---
TOPICS: Foreign Affairs; Government; News/Current Events; Politics/Elections
KEYWORDS: bias; christmas; dnctalkingpoints; drivebymedia; drivebys; fakenews; fraud; germany; iraq; lyingliars; media; mediabias; msm; nbc; nbcfakenews; nbcnews; presidenttrump; tds; thebiglie; troops; trump; waronchristmas; waronerror; yellowjournalism
---
Navigation: use the links below to view more comments.
first 1-20, 21-40, 41-50 next last
---
---
---
---
---
---
---
---
---
---
---
---
---
---
---
---
---
---
---
---
---
Navigation: use the links below to view more comments.
first 1-20, 21-40, 41-50 next last
---
---