---
US diverts mini-spy planes to Jordan to patrol ISIS border threat
Fox News ^ | October 27, 2015 | Edmund DeMarche


Posted on 10/27/2015 3:03:12 PM PDT by jazusamo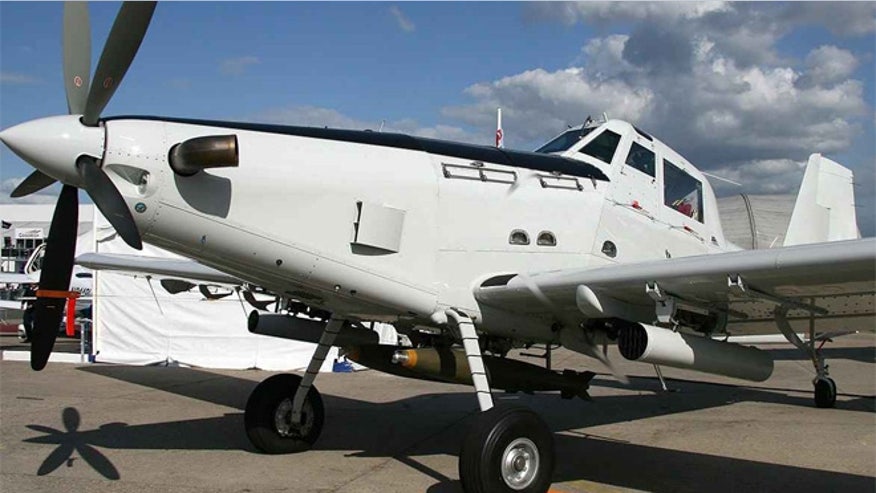 The U.S. changed plans and is giving the Jordanian military upgraded AF-802s to use in its fight against terrorism. (US Defense Department/ War Is Boring)
They may look like your average crop dusters, but four U.S. planes being sent to Jordan are outfitted with state-of-the-art surveillance gear and laser weapons that will allow the Middle Eastern ally to patrol its lawless eastern border with Iraq, where the ISIS threat looms large.
The spy planes, retrofitted 36-foot AT-802 two-seaters, were initially destined for Yemen, where the U.S. had been trying to help the president hold off an Iranian-backed siege. But with American forces pulled out of that Gulf nation, and Jordan in need of help in the fight against ISIS, the new planes could be the first installment of a bigger armament package diverted from Yemen. The Air Force ordered accelerated delivery of the planes, which Amman requested to help it seek and destroy terror threats on both sides of the border, and documents seemed to indicate that personnel could be on the way, too.
"These four aircraft are urgently needed to eliminate a combat capability deficiency, which is likely to result in combat fatalities," the military order said. "The Kingdom of Jordan faces a myriad of nationwide threats requiring specially trained United States Central Command forces to assist conducting Counter Terrorism missions."
The document cites "increasingly high volume of insurgent activity" in the country. The U.S. has already supplied Jordan with JDAM precision bombs for its air campaign against ISIS in Syria and Iraq, and has long provided F-16s to the monarchy. Last summer, Israel gave 16 Bell Cobra attack helicopters to Jordan's Royal Air Force, which is small but capable, and includes 16 squadrons...

(Excerpt) Read more at foxnews.com ...
---
TOPICS: Foreign Affairs; Government; News/Current Events
KEYWORDS: af802; airtractor; isis; jordan; obamaisis; refugeecrisis; spyplanes
---
---
---
---
---
---
---
---
---
---
---
---
---
---
---
---
---
---
---
---