---
A Day in the Life of President Bush (photos) 12-15-06
http://www.defenselink.mil/;http://www.whitehouse.gov/ ^ | 12-15-06 | onyx


Posted on 12/15/2006 3:46:46 PM PST by onyx
Welcome to Sanity Island. It's been a busy and memorable day.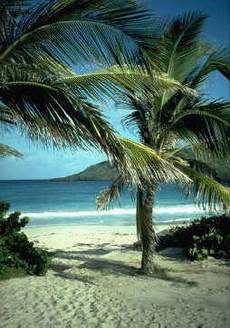 Today, President Bush led the Pentegon's Farewell to Secretary of State Donald Rumsfeld.
Full story here.
President Bush, right, congratulates outgoing Defense Secretary Donald H. Rumsfeld, second from left, during a farewell ceremony in his honor at the Pentagon, Friday, Dec. 15, 2006. Vice President Dick Cheney, left, and Joint Chiefs Chairman, Gen. Peter Pace, second from right. applaud. (AP Photo/J. Scott Applewhite)
President Bush also Honored Medal of Freedom Recipients in the East Room.
Fellow recipients of the 2006 Presidential Medal of Freedom applaud as President George W. Bush bestows the honor on David McCullough during ceremonies Friday, Dec. 15, 2006, at the White House. Said the President, "This chronicler of other times is one of the eminent Americans of our time. The nation owes a debt of gratitude to a fine author and a fine man." White House photo by Shealah Craighead
Photo of the Day: (but all are wonderful)
Quotes of the Day
"The record of Don Rumsfeld's tenure is clear; … there has been more profound change at the Department of Defense over the past six years than at any time since the department's creation in the late 1940s."
"On his watch, NATO sent its forces to defend a young democracy in Afghanistan more than 3,000 miles from Europe, the first time NATO has deployed outside the North Atlantic area in the history of the alliance."
"Most importantly, he worked to establish a culture in the Pentagon that rewards innovation and intelligent risk-taking and encourages our military and civilian leaders to challenge established ways of thinking."
"These changes were not easy to make, but Rumsfeld's determination and leadership led to the best equipped, best trained and most experienced military in the world. "This man knows how to lead, and he did, and the country is better off for it."

---
TOPICS: Free Republic; Front Page News
KEYWORDS: farewllceremony; medalsofhonor; pentegon; rumsfeld
---
Navigation: use the links below to view more comments.
first 1-20, 21-40, 41-60, 61-80 ... 261-276 next last
---
---
---
---
---
---
---
---
---
---
---
---
---
---
---
---
---
---
---
---
---
Navigation: use the links below to view more comments.
first 1-20, 21-40, 41-60, 61-80 ... 261-276 next last
---
---