---
Sherman Pass Sasquatch: DOT Says Web Cam Captured Possible Bigfoot Sighting Near Highway
OutdoorHub ^ | 01.28.20


Posted on 01/31/2020 8:25:28 PM PST by nickcarraway

Washington's Department of Transportation posted a series of photos on Twitter last week claiming a potential Sasquatch sighting near a highway at Sherman Pass.

A webcam placed by the department in the state's remote northeastern corner captured a shadowy figure resembling what appears to be a person, or Bigfoot, or just a tree trunk with an oddly humanoid figure.

The following day, a crew of workers clearing snow in the area stopped by the camera's location to see if they could spot anything out of the ordinary. However, if a Sasquach had been there, it apparently made a fast get away before crews arrived.

Contrary to popular belief, it appears this "Sasquach sighting" may be explained by a simple mind trick.

See, a screenshot from the very same camera taken earlier in the month also reveals something 'S'quatchy' lurking in the same spot:

Tom Sherry ✔ @KREMTomSherry Sherman Pass in Northeast Washington has snow covered road. Be very careful traveling in mountains. More snow is on the way. #KREMweather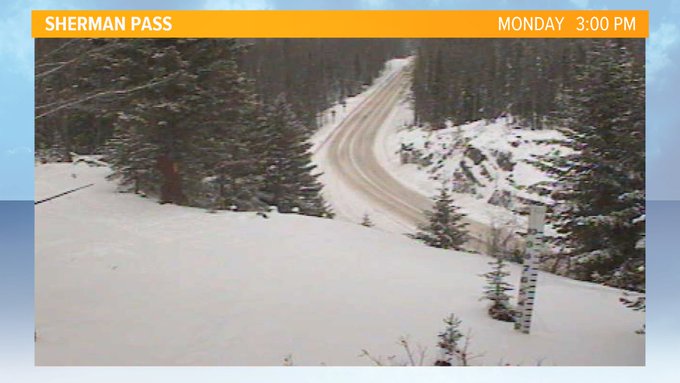 However, screenshots taken from over a year ago don't seem to show the same suspicious figure at the location: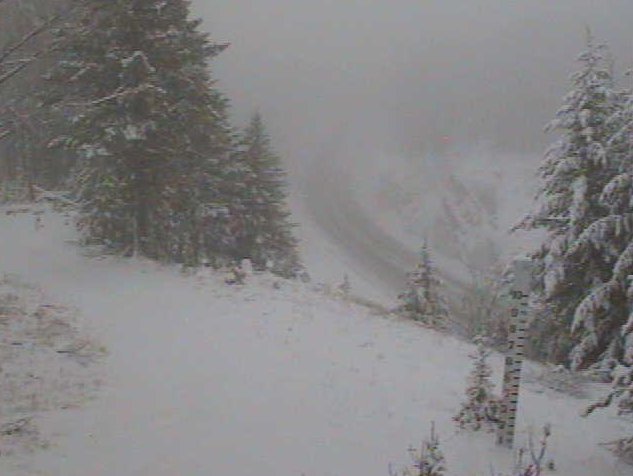 So what's the deal?!
After receiving some backlash from naysayers online, the department stated there is much more to this story and they plan to reveal more details in the near future:
In other words, somebody knows something we don't, so we'll be checking back in the next few weeks to get the scoop.
Meanwhile, the person tasked with running the department's Twitter account for the highway at Snoqualmie Pass shared additional footage of a man trekking through some harsh weather conditions.
Or was it Sasquach?
Like we said, we'll be keeping an eye on this and will update you once the real story is revealed. Until then, let's hear your best guess as to what this could be possibly be.
Leave your guesses in the comment section below..

---
TOPICS: Outdoors; Pets/Animals; Weird Stuff
KEYWORDS: bigfoot; cryptobiology; cryptozoology; ohsomysteriouso; sasquach; shermanpass; snoqualmiepass; washington
---
Navigation: use the links below to view more comments.
first 1-20, 21-32 next last
---
---
---
---
---
---
---
---
---
---
---
---
---
---
---
---
---
---
---
---
---
Navigation: use the links below to view more comments.
first 1-20, 21-32 next last
---
---