---
---
To: Conservat1
CAN ANYONE CHECK IF THESE QUOTES WERE CORRECTLY ATTRIBUTED TO GOLDA MEIR?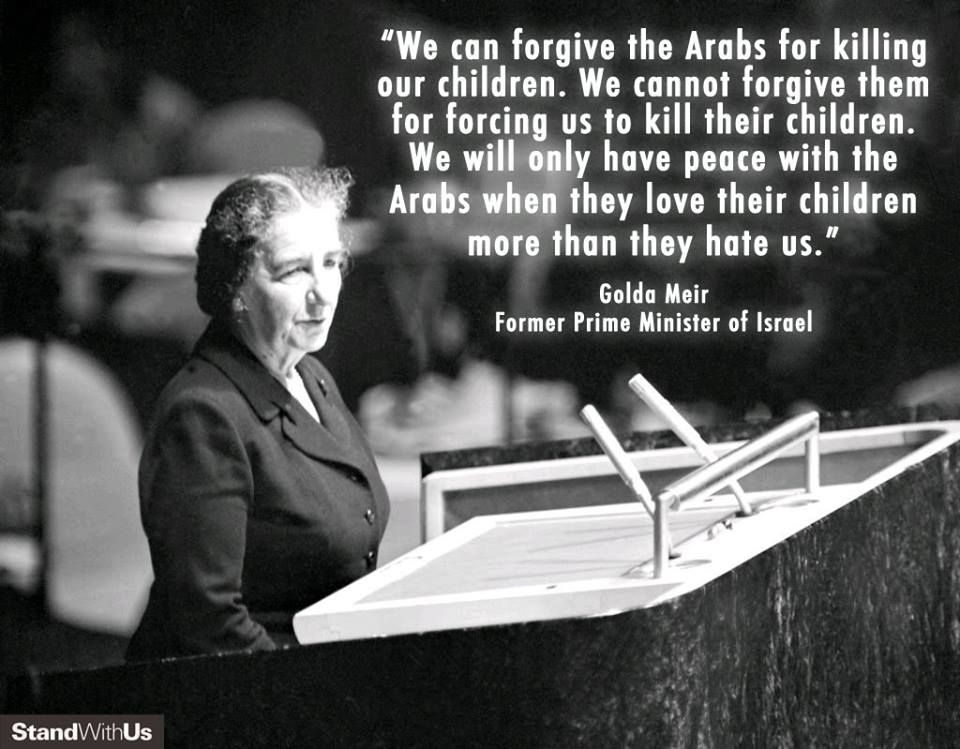 ---
To: Conservat1
The name" Palestinian" was a propaganda tool to co opt it's rightful ownership from the Jewish people and to undermine the legitimacy of a Jewish State and the rights of the Jewish people to have and to live in a Jewish state.

---
To: Conservat1
And yet now FReepers are falsely claiming the Isreali government has been "taken over" by "leftists and socialists". News flash: Golda Meir was MUCH much further left than the new Israeli PM.
She was a leftist labor union official who joined Mapai (the left-wing Israeli Workers Party), worked on strenghtening relationships with the Soviets, and was later the leader of the Labor Party when she was PM.
Bennett, an Orthodox Jew (the first time an Orthodox Jew has been PM) is the leader of Yamina (in partnership with the New Right party), a hardcore conservative organization that has long staked out positions to the RIGHT of Netanyahu.
---
To: Conservat1
9
posted on
06/16/2021 9:45:59 AM PDT
by
NetAddicted
( Just looking)
---
FreeRepublic.com is powered by software copyright 2000-2008 John Robinson