---
BOOM: Looks Like Ted Cruz has Even Infiltrated the World Series
Politistick ^ | November 1, 2015 | Jennifer Burke


Posted on 11/01/2015 8:59:53 AM PST by Isara
Texas Senator, constitutional conservative, and GOP presidential candidate Ted Cruz caught the attention of many Americans, pundits, and debaters with his powerful performance at the Wednesday night GOP presidential debate on CNBC. The moderators on CNBC did not conduct a debate, they were participating in a character assassination and shaming act. After he had finally had enough, Ted Cruz showed his incredible auditory memory skills in an epic and beautiful excoriation of not only the CNBC moderators, but of the Democrat Media Complex in general.
That moment made Cruz the talk not only in media circles, but it was the most powerful moment ever recorded by Frank Luntz in any focus group he has done in the history of his time polling focus groups. He began such polling in 2006. Registering at 98-percent on the dial among both conservatives and moderates, Ted Cruz definitely has people taking notice, and someone decided to take his support for Cruz all the way to the World Series.
On Saturday night, game three of the World Series between the Kansas City Royals and the New York Mets took place in the Empire State. When cameras panned into the crowd behind home plate, they were met with a guy holding a sign expressing his support for Ted Cruz.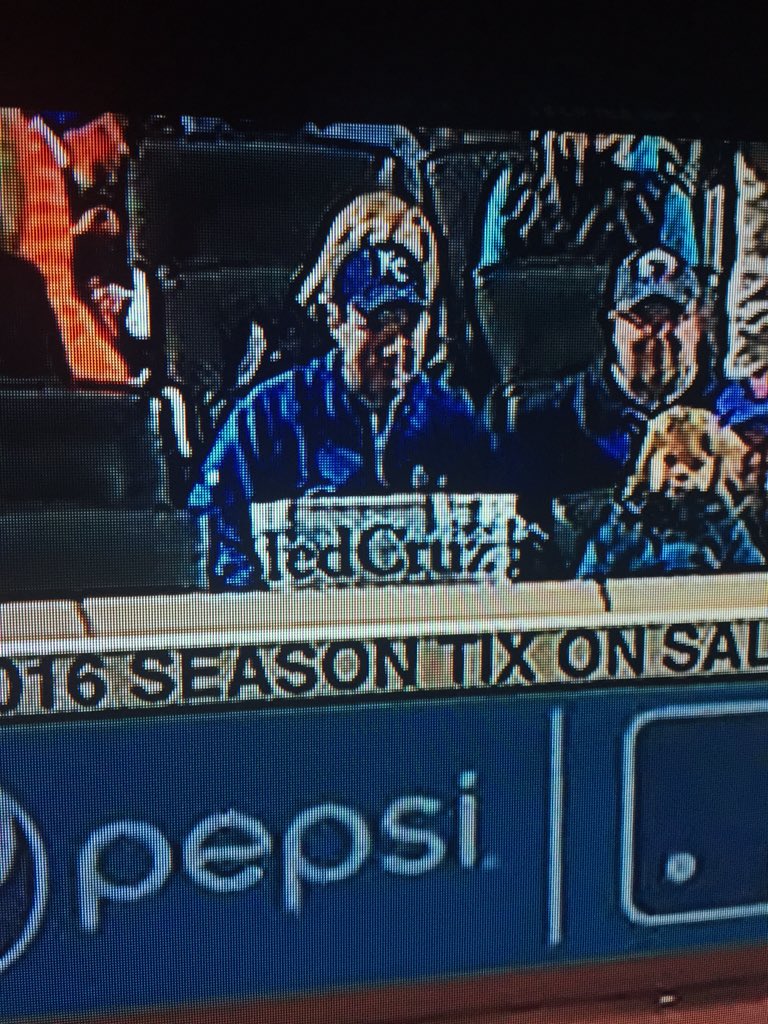 Looks like Ted Cruz's inspiration of the #CruzCrew is alive and well, and the millions watching the game just got the message of "Ted Cruz for President."

---
TOPICS: Politics; Sports
KEYWORDS: 2016election; cruz; election2016; kansascityroyals; newyorkmets; tcruz; tedcruz; texas; worldseries
---
Navigation: use the links below to view more comments.
first 1-20, 21-39 next last
---
---
---
---
---
---
---
Comment #7 Removed by Moderator
---
Comment #8 Removed by Moderator
---
---
---
---
Comment #12 Removed by Moderator
---
---
---
---
---
---
---
---
---
Navigation: use the links below to view more comments.
first 1-20, 21-39 next last
---
---