---


Wish Jim a Very Happy Birthday! Please Keep Your Donations Coming In! [Freepathon Thread XXIX]
Free Republic | November 3, 2013 | onyx


Posted on 11/03/2013 5:31:25 AM PST by RedMDer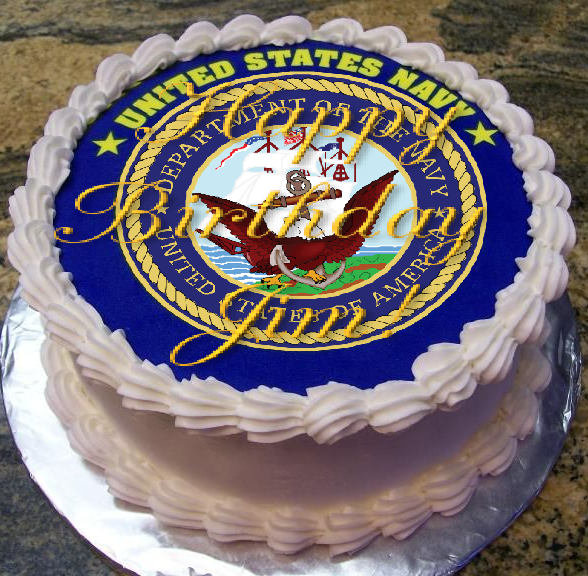 Happy Birthday Jim!
We wish you many, many more!
With Love, Prayers and Gratitude,
Your Team!



Please Come Wish Jim a Very Happy Birthday!!!

As most, if not all of you know, Jim is at home, after his great escape from the re-hab facility!!

No place like home, especially for his Birthday! Praise God! Thank you ALL for your prayers. Our good Lord heard you and He listened. Jim's recovery is coming along pretty darn well! He is very determined and he's our hero, for sure!

This is our final FReepathon of this year and we're almost at the halfway point. We really need to try to finish this one in a new record time for Jim. Two months of fund-raising is very wearing, so please keep your donations coming in! If you haven't made your donation, please do so today, or ASAP. You all know, we going to need FR now, more than ever!!

Like Jim said, "We're going to be in for the fight of our lives against the entrenched ruling class who are dead set on running our lives through their socialist/statist policies!!" And, I might add, eventually, Obamacare must be repealed!

FR is funded solely by the donations made by the people who love and use it. We sell no advertising or merchandise. We have no corporate sponsors or sugar daddies and accept no government subsidies. This means no annoying commercial ads, no ad tracking, and no pop ups!! And no outside influences trying to pressure, sway or control us. It's just us freedom-loving grassroots conservatives exercising our first amendment rights by using and funding one of our favorite and most useful news and activism organizations.

Thank you all very much for your continuing support!! Your loyal support keeps FR alive and is truly and greatly appreciated.

Please click the link above to contribute by secure server or by mail to:

Free Republic - PO Box 9771 - Fresno, CA 93794

Please consider Donating Monthly if you can. We have some very generous FReeper Sponsors who are Donating an extra $10 for each New Monthly Donor signed up. We now have 40 New Monthly Donors signed up this quarter, including 8 new Dollar-a-Day Donors!! Thank you very much, New Monthly Donors and New Monthly Sponsors!!

And we now have 124 Donations this quarter of $100 or more!! FReeper I_be_tc donates $100 per quarter and challenges 300 other FReepers to do the same. If you donate $100 or more per quarter, please let Jim know and we'll add your name to the "300 Club Roster!" If we can get 300 members sending in a $100 or more per quarter, these fundraisers would run much faster.

Prayers up for our beloved nation.

Special prayers for all our members in need.

God bless and keep you all and everyone you love.

---
TOPICS:
News/Current Events
KEYWORDS:
freepathon
---
Navigation: use the links below to view more comments.
first 1-20, 21-40, 41-60, 61-80 ... 601-607 next last
---
---
---
---
---
---
---
---
---
---
---
---
---
---
---
---
---
---
---
---
---
Navigation: use the links below to view more comments.
first 1-20, 21-40, 41-60, 61-80 ... 601-607 next last
---
---