---
---
To: markomalley
My son emailed me a list of the changes to the traditional Catholic Mass/Prayers. I just don't like them, maybe I'm an oldtimer (47 yo) but they sound a bit politically correct. That was my impression.
2
posted on
05/27/2010 3:09:03 AM PDT
by
MarineMom613
(Please God, Watch over our Military Men & Women at this perilous time in our world.)
---
To: markomalley
"The other reason is that almost all of the other major language translations render the Latin et cum spiritu tuo as "And with your spirit.""
And the other, other reason is that the Church has been saying this as far back as we can remember.

4
posted on
05/27/2010 3:46:01 AM PDT
by
kosta50
(The world is the way it is even if YOU don't understand it)
---
To: markomalley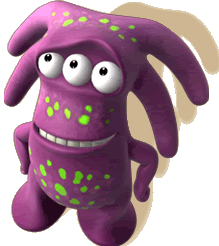 funny, that's the way i learned it when i was a kid...
---
To: markomalley
I'm fine with St. John Chrysostom's explanation of "and with your spirit", but even if the phrase is just "Semitic parallelism" as some maintain and is just a fancy Hebraic way of saying "and also with you", we should still say "and with your spirit" for that very reason. If it is Semitic parallelism, then it is a link to the most ancient form of the liturgy, i.e., when it was still organically connected with Jewish practices of the time of Jesus and the apostles.
---
FreeRepublic.com is powered by software copyright 2000-2008 John Robinson