---
Primates' Official Opening Session Likely to Be Contentious [+ more links on the Primates meeting]
The Living Church Foundation ^ | 2/14/2007 | The Rev. George Conger


Posted on 02/14/2007 9:49:51 PM PST by sionnsar

Main Entry: pri'mate
Etymology: Middle English primat, from Old French, from Medieval Latin primat-, primas archbishop, from Latin, leader, from primus
Date: 13th century
1 often capitalized : a bishop who has precedence in a province, group of provinces, or a nation
2 archaic : one first in authority or rank : LEADER
3 [New Latin Primates, from Latin, plural of primat-, primas] : any of an order (Primates) of mammals comprising humans, apes, monkeys, and related forms (as lemurs and tarsiers)
-pri'mate-ship \-*ship\ noun
--pri-ma'tial \pr*-*m*-sh*l\ adjective

The Archbishop of Canterbury has backed Presiding Bishop Katharine Jefferts Schori's invitation to the primates' meeting over the protests of the Global South primates, setting the scene for a clash of wills at the opening session Thursday in Tanzania.

"There is no question of her presence" at the meeting. She is "here by right," said Canon James Rosenthal, director of communications for the Anglican Consultative Council, at a press briefing on Wednesday. This was "confirmed this morning" by Archbishop Rowan Williams, Canon Rosenthal said.

The Global South coalition of primates had lobbied Archbishop Williams to rescind the invitation to the Presiding Bishop in light of her doctrinal views and actions as Bishop of Nevada.

Writing on behalf of the Global South coalition to Archbishop Williams on Feb. 12, Archbishop Peter Akinola of Nigeria raised issues and questions of concern held by the coalition about The Episcopal Church and other issues surrounding the primates' meeting. The text of the letter has not been released, but is understood to include a request that the status of Bishop Jefferts Schori and Archbishop of York John Sentamu be addressed at the start of the meeting.

Archbishop Williams dined at private breakfast with Archbishop Akinola and the Primate of South East Asia, Archbishop John Chew, on Wednesday to discuss the Global South letter. However, there had been no discussion of Bishop Jefferts Schori's status at this point by the wider primates' meeting, Canon Rosenthal said.

The Presiding Bishop's presence at the meeting as a primate of The Episcopal Church was by right and not merely a question of courtesy, aides to Archbishop Williams noted.



The Archbishop of York's invitation to Dar es Salaam was defended with somewhat less vigor. Archbishop Sentamu's invitation "was the decision of the standing committees of the [Anglican Consultative Council] and the primates," Canon Rosenthal said. "It was their decision that he come here" as a representative of the Church of England.

Asked why a Sudanese bishop was refused admittance and accommodation at the meeting, when he had been sent by the Episcopal Church of Sudan to represent their ailing primate, Archbishop Joseph Marona, conference organizers explained that the decision by the Rev. Canon Kenneth Kearon, ACC secretary general, to turn away the Sudanese bishop was due to the nature of the gathering.

The primates' meeting was a gathering of primates and not delegates or representatives of the Anglican Communion's 38 provinces. Archbishop Sentamu was Primate of England by virtue of his appointment as Archbishop of York, and as such could fall under the mantle of a primate.

The Archbishop of Canterbury's title is Primate of All England; the Archbishop of Armagh is the Primate of All Ireland; and the Archbishop of Dublin is Primate of Ireland. The Church of Nigeria has eight archbishops in addition to Archbishop Akinola. One of the other eight, Archbishop Nicholas Okoh of Bendel, is present in Dar es Salaam as well.

On Wednesday afternoon the 13 new primates and Archbishop Sentamu were to participate in a four-hour orientation session led by Archbishop Williams. A presentation on the status of The Episcopal Church by the Rt. Rev. Robert Duncan, Bishop of Pittsburgh and moderator of the Anglican Communion Network; the Rt. Rev C. Christopher Epting, Presiding Bishop's deputy for ecumenical and interfaith relations; and the Rt. Rev. D. Bruce McPherson, Bishop of Western Louisiana and president of the Presiding Bishop's Council of Advice, which had been scheduled by Archbishop Williams for Wednesday has been postponed until Thursday afternoon.

Conference organizers declined to say why the American presentation had been postponed, but as presently scheduled the talk will follow the meeting's opening business session, where the status of the Presiding Bishop is expected to be a topic of debate.



The three American bishops invited to Dar es Salaam "represent three different constituencies of the faithful," Canon Rosenthal noted. Whether the Presiding Bishop would join her American colleagues in addressing the meeting at the special extra-curricular session was not known.

Bishop Jefferts Schori has remained cloistered since her arrival in Dar es Salaam on Tuesday afternoon, but reporters for Episcopal News Service, who met briefly with her report she is calm, relaxed, and looking forward to getting to know her fellow primates.

(The Rev.) George Conger

More on the Primates' Meeting
• UN Anglican Observer May Brief Primates
• Primates' Session with Episcopal Bishops Changed to Thursday


• Alternate Primates' Meeting Agenda Proposed
• Global South Will Propose Two-Province Solution
• Elections and Politics Part of Tanzania Meeting
• Large Class of New Primates in Tanzania
• Hero's Sendoff For Presiding Bishop
• Two Provinces Elect Primates


• Dr. Carey: Covenant Process Will Require Patience
• Episcopal Church Figures Prominently on Primates' Agenda
• Third Episcopal Bishop Invited to Primates' Meeting
• Details on Tanzania Meeting Few for Western Louisiana Bishop
• Bishop Duncan, Another Bishop Will Attend Primates' Meeting
• Presiding Bishop Eager to Build Relationships in Tanzania

---
TOPICS:
Mainline Protestant
KEYWORDS:
---
To: ahadams2; Way4Him; Peach; Zippo44; piperpilot; ex-Texan; ableLight; rogue yam; neodad; Tribemike; ..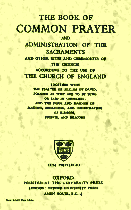 Traditional Anglican ping
, continued in memory of its founder
Arlin Adams
.
FReepmail
sionnsar
if you want on or off this moderately high-volume ping list (typically 3-9 pings/day).
This list is pinged by
sionnsar
,
Huber
and
newheart
.
Resource for Traditional Anglicans:
http://trad-anglican.faithweb.com
More Anglican articles
here
.
Humor:
The Anglican Blue
(by Huber)
Speak the truth in love. Eph 4:15
2
posted on
02/14/2007 9:50:24 PM PST
by
sionnsar
(†trad-anglican.faithweb.com†|Iran Azadi| 5yst3m 0wn3d - it's N0t Y0ur5 (SONY) | UN: Useless Nations)
---
To: sionnsar
I think Abp. Akinola is out of bounds to object to Bp. Schori's presence. Right now, TEC is a member of the Anglican Communion. Right now, she was elected TEC's Primate according to all existing protocol.

Now, if they want to examine her and find a deficiency in either her or TEC, fine. But she should be initially seated, at least.
---
FreeRepublic.com is powered by software copyright 2000-2008 John Robinson