---
Graveyard Ahead [Commence whistling, TEC]
Midwest Conservative Journal ^ | 2/11/2007 | Christopher Johnson


Posted on 02/11/2007 5:30:54 PM PST by sionnsar
This week, Bishop Jefferts Schori will represent the Episcopal Church at a meeting in Dar es Salaam, Tanzania, with the presiding bishops of the 37 other provinces in the global Anglican Communion, the world's third-largest church body. Some of those bishops, known as primates, have broken their ties with the American church after it ordained an openly gay bishop and permitted the blessing of same-sex unions.

Some primates have said they will not sit at the same table with Bishop Jefferts Schori. Some have threatened to walk out of the meeting.

In an interview in her office last week, Bishop Jefferts Schori said the conflict was more about "biblical interpretation" than about homosexuality.

"We have had gay bishops and gay clergy for millennia," she said. "The willingness to be open about that is more recent."
We've had lying bishops and covetous bishops and adulterous bishops for "millenia" too. I have yet to figure out why "the willingness to be open about that" constitutes a virtue. Shouldn't one mourn that fact rather than brag about it? Oh and all those defections you've been hearing about lately? No big deal. Pay them no mind.
She said that what she wanted to convey to her fellow primates was that despite the highly-publicized departure of some congregations (a spokesman said 45 of 7,400 have left and affiliated with provinces overseas), the Episcopal Church has the support of most members, who are engaged in worship and mission work, and not fixated on this controversy.

"A number of the primates have perhaps inaccurate ideas about the context of this church. They hear from the voices quite loudly that this church is going to hell in a handbasket," she said. "The folks who are unhappy represent a small percentage of the whole, but they are quite loud."
And they're loudly taking a boatload of jack with them, money TEC can't afford to lose. Kate says that TEC's got lots of friends out there.
She said opposition came primarily from a "handful of primates," led by Archbishop Peter Akinola of Nigeria, with support from those in Uganda and Rwanda. She said they had made it appear as if the bulk of the Anglican Communion was arrayed against the Americans, when that was not the case.

"It's abundantly clear that there's a diversity of opinion in the provinces of the Communion" she said. Asked why they are not more vocal, she said, "I think that has to be tenderly nurtured. You don't want to put people in a precarious situation" by encouraging them to speak out against their own primates.
Because if any of our many African friends were to say anything, everyone knows Akinola or Orombi would have them killed. And if the Anglican world splits apart next week? Que sera, sera.
Asked how she would respond if primates walked out on her, she said, "Life is too short to get too flustered."
Equanimity, thy name is Kate Schori. It's good to know that she's so cool about getting reamed next week. Why worry about it since it makes Kate no never mind if her church shatters a rich Christian tradition into a milllion mutually-antagonistic pieces?

---
TOPICS: Mainline Protestant; Other non-Christian
KEYWORDS:



---
To: ahadams2; Way4Him; Peach; Zippo44; piperpilot; ex-Texan; ableLight; rogue yam; neodad; Tribemike; ..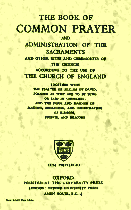 Traditional Anglican ping
, continued in memory of its founder
Arlin Adams
.
FReepmail
sionnsar
if you want on or off this moderately high-volume ping list (typically 3-9 pings/day).
This list is pinged by
sionnsar
,
Huber
and
newheart
.
Resource for Traditional Anglicans:
http://trad-anglican.faithweb.com
More Anglican articles
here
.
Humor:
The Anglican Blue
(by Huber)
Speak the truth in love. Eph 4:15
2
posted on
02/11/2007 5:31:32 PM PST
by
sionnsar
(†trad-anglican.faithweb.com†|Iran Azadi| 5yst3m 0wn3d - it's N0t Y0ur5 (SONY) | UN: Useless Nations)
---
FreeRepublic.com is powered by software copyright 2000-2008 John Robinson