---
Church of the Resurrection In Chicago; Following The Bible [TEC]
Drell's Descants ^ | 2/09/2007 | Posted by R. Scott Purdy


Posted on 02/10/2007 5:00:55 PM PST by sionnsar

Church of the Resurrection, West Chicago, has begun negotiating with Bp. William Persell on how they might gracefully disassociate from the Diocese of Chicago and seek other Anglican oversight. After sending the bishop a letter asking permission to leave with their property, the vestry met with Bp. Persell last week and Sr. George Koch sent the bishop this very gracious letter summarizing the meeting and laying out their hope for the future:

Dear Mr. Perillo [Chair of the Standing Committee] and Bp. Persell,

Please share this with the Standing Committee.

We again want to thank you both, and the entire Standing Committee, for taking time to come and worship and meet with us. We were honored that you would all make such an effort and show such an openness to hear us out.

We wish to review briefly what we said. We believe that our differences over the Episcopal Church's direction are irreconcilable. We believe that the new thing that the church believes the Holy Spirit is leading it to do, and the actions which it believes are prophetic, are not compatible with scripture or the unbroken tradition of the church. We do not believe that we can in good conscience accompany it on this new path. We say this with grief.

We ask to be released, and desire that you might soon define the terms of such a separation, so that we can present it to our congregation for their vote, and if so voted, move on.

We believe, through scripture and prayer, that we were led to treat each of you lovingly and respectfully, with no accusation or recrimination. Following 1st Corinthians, chapter 6, we also believe that we are not to defend in the secular courts anything we've acquired or built (which we detailed in our letter to you, and which you saw while you were here), and so we said we would not sue or defend a suit.

The assigned Lectionary reading for our Evening Prayer together last Thursday ended this way: "Galatians 5:15 If you keep on biting and devouring each other, watch out or you will be destroyed by each other." We have taken this to heart.

We asked for an accommodation, knowing that your answer can range from "take your property and go with our blessing" to "you may keep nothing at all and you must leave." We will take what you offer, and simply ask for mercy in your decision-making. We also said we would make no attacks on any of you, but will pray for you regardless of the outcome and your decisions. This remains true.

We believe the best outcome would be a mutually kind settlement, that what we agree to in this way in Chicago could be a model of how Christians treat each other even in deep disagreement, and that this could stand as an alternative to the fury which seems to have engulfed the church elsewhere.

That is our hope and prayer.

Please do keep all of us in your prayers.

On behalf of the Vestry and the People of Resurrection, In Christ,

George+

——- Posted, not written by:

R. Scott Purdy

---
TOPICS:
Mainline Protestant
KEYWORDS:
[Pray for these folks and Bishop Persell this week, if you would. --sionnsar]

---
To: ahadams2; Way4Him; Peach; Zippo44; piperpilot; ex-Texan; ableLight; rogue yam; neodad; Tribemike; ..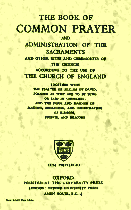 Traditional Anglican ping
, continued in memory of its founder
Arlin Adams
.
FReepmail
sionnsar
if you want on or off this moderately high-volume ping list (typically 3-9 pings/day).
This list is pinged by
sionnsar
,
Huber
and
newheart
.
Resource for Traditional Anglicans:
http://trad-anglican.faithweb.com
More Anglican articles
here
.
Humor:
The Anglican Blue
(by Huber)
Speak the truth in love. Eph 4:15
2
posted on
02/10/2007 5:01:40 PM PST
by
sionnsar
(†trad-anglican.faithweb.com†|Iran Azadi| 5yst3m 0wn3d - it's N0t Y0ur5 (SONY) | UN: Useless Nations)
---
To: sionnsar
There's only one question relevant here:
How beholden is Bishop Percell to 815?
If he's anything like Bishop Lee or Bishop Louttit, he will fold like a cheap suit.

3
posted on
02/10/2007 6:28:24 PM PST
by
AnAmericanMother
((Ministrix of Ye Chase, TTGC Ladies' Auxiliary (recess appointment)))
---
To: sionnsar
When Bp. Griswold appeared at the recent Annual Convention of the Diocese of Chicago he was greeted quite warmly. The Diocese of Chicago is a very liberal one. Bp. Persell himself is ill and has announced his retirement.
---
To: sionnsar
Well, now it's out in the open. This is our church. You can read much more on our website-- www.resurrection.org

Please pray for us. This is a time of grief, not celebration. We want a grace-filled leaving.

The letters sent to the Bishop and the Standing Committee are also posted on the website and bear reading. I'd be glad to dialogue with anyone on this.
---
FreeRepublic.com is powered by software copyright 2000-2008 John Robinson