---
Among Episcopalians, division is prevailing topic
VirtueOnline-News ^ | 2/10/2007 | Sandi Dolbee, Union Tribune


Posted on 02/10/2007 4:02:46 PM PST by sionnsar

It's a church ingrained in our country's history, having arrived with the early settlers at Jamestown in 1607. Before there were Mormons, Methodists and Southern Baptists, there were Episcopalians - though they were called the Church of England back then.

After the Revolutionary War, followers changed their name to the Protestant Episcopal Church in the United States of America, which became an independent branch of what is now the worldwide Anglican Communion.

Through the centuries, the Episcopal Church has given us more U.S. presidents than any other denomination. The Washington National Cathedral, which has become America's spiritual gathering place, is an Episcopal church.

So it should have come as no surprise that this storied denomination would find itself in the thick of the country's culture wars. As religions debated the role of homosexuals in their faiths, the Episcopal Church ordained its first openly gay bishop. As talk escalated about a female candidate for U.S. president, the church elected its first woman presiding bishop, the top leader of the denomination.

And it also should be no surprise that the backlash has been sharp.

Dozens of Episcopal churches have left or split up across the country in protest over a combination of these actions and theological differences. Among the casualties: two Virginia parishes that trace their heritage to colonial times. Most have sought oversight from more like-minded Anglican bishops in South America or Africa.

And while the dissidents are a minority of the 2.4-million-member Episcopal Church, there is talk that they will form a rival denomination that could become the new U.S. branch of the Anglican Communion.

In the Diocese of San Diego, nine churches have broken up in the past 15 months. The latest one: St. Paul's Episcopal Church in Yuma. On Sunday, about 250 people attended services at the Episcopal church, while about 100 worshippers were a few miles away at the inaugural service of Christ the Redeemer Anglican Church.

San Diego Episcopal Bishop James Mathes was at St. Paul's. It was a regularly scheduled visit to a local parish, but his message drifted several times to the tensions at hand.

"If we have any more conservatives leave the Episcopal Church, I'm going to take an ad out in the paper that says, 'The Episcopal Church is looking for a few good conservatives,' " Mathes told parishioners at St. Paul's during a forum between services. "We need them to keep the liberals honest."

By now, the refrain from departing Episcopalians is a familiar one: "The Episcopal Church has left the roots of traditional Christianity," said Anne Wiser, 65, who was getting coffee ready for the new Christ the Redeemer Anglican Church.

Mathes disagrees: The "core message of Jesus," he said during his visit to St. Paul's, is "very much at the center of the church."

Even before the departures began in his diocese, Mathes urged unity. His sermon at St. Paul's, the eastern-most parish in the San Diego diocese, echoed that.

"We need to stay in the boat together," he said. "Multiplying congregations, seemingly in competition with each other, does not serve our goal to be Christian witnesses."

At the forum between the 8 a.m. and 10:30 a.m. services, most of the questions were about the replacement process for the Rev. Thomas Phillips, the popular rector at St. Paul's who will retire in April.

St. Paul's is a conservative parish, and Mathes tried to assure members that they would be very much a part of the process. In his sermon at the second service, he said it was his "heartfelt prayer that St. Paul's continues to offer its particular perspective, its particular theological identity." He also said he hopes the people there stay in the Episcopal church.

The divisions are not simply over conservative lines. Lucy Shipp, a member of St. Paul's, considers herself both orthodox and conservative.

Why didn't she break away? "I am going to stay and make this church work," said Shipp, 66. Based on what she heard from Mathes on Sunday, she said, "he also wants to make it work."

This weekend is the San Diego diocese's annual convention, and the divisions are bound to come up.

Next week, the top leaders - called primates - of the global Anglican Communion will meet in Tanzania, where some observers are expecting a showdown between conservative provinces and U.S. Presiding Bishop Katharine Jefferts Schori.

Schori has said she is hoping for collaboration rather than confrontation.

"There is much we can achieve together in building the reign of God, but it will require us to see that God's larger purposes transcend our internal differences," she told Episcopal News Service.

Some of the other 37 primates already have said they won't take Communion with her at the meeting because she supports ordaining gay priests and blessing same-sex unions.

"Some of us will not be able to recognize Katharine Jefferts Schori as a primate at the table with us," according to one statement. "Others will be in impaired communion with her as a representative of The Episcopal Church."

And so the Episcopal Church, it seems, will continue to make history.

END

---
TOPICS:
Mainline Protestant
KEYWORDS:
---
To: ahadams2; Way4Him; Peach; Zippo44; piperpilot; ex-Texan; ableLight; rogue yam; neodad; Tribemike; ..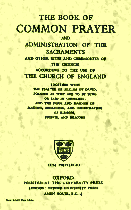 Traditional Anglican ping
, continued in memory of its founder
Arlin Adams
.
FReepmail
sionnsar
if you want on or off this moderately high-volume ping list (typically 3-9 pings/day).
This list is pinged by
sionnsar
,
Huber
and
newheart
.
Resource for Traditional Anglicans:
http://trad-anglican.faithweb.com
More Anglican articles
here
.
Humor:
The Anglican Blue
(by Huber)
Speak the truth in love. Eph 4:15
2
posted on
02/10/2007 4:03:22 PM PST
by
sionnsar
(†trad-anglican.faithweb.com†|Iran Azadi| 5yst3m 0wn3d - it's N0t Y0ur5 (SONY) | UN: Useless Nations)
---
To: sionnsar
What do you know about the "Reformed Episcopal Church"? I'm thinking about visiting one.
3
posted on
02/10/2007 10:57:18 PM PST
by
BnBlFlag
(Deo Vindice/Semper Fidelis "Ya gotta saddle up your boys; Ya gotta draw a hard line")
---
To: BnBlFlag
The REC split from the Episcopal Church some time ago -- 1878 is the year I remember if I remember correctly. The details are not clear, but I think it was in reaction to the
Oxford Movement
. More info on REC
here
..
Basically, the REC is on the evangelical wing of Anglicanism. On sites that focus on online sermons (mainly Prydain), you will find many from REC ministers (along with some from a couple of APCK priests, including -cough- mine).
The REC has recently revised its prayerbook, I think going back towards the 1662 though I could be wrong. It is several years into a process of affiliation with the APA, though I have heard more recently from an APA contact that the process has stalled or at least slowed.
I hope this helps. Let me know how it goes.

4
posted on
02/11/2007 7:52:07 AM PST
by
sionnsar
(†trad-anglican.faithweb.com†|Iran Azadi| 5yst3m 0wn3d - it's N0t Y0ur5 (SONY) | UN: Useless Nations)
---
FreeRepublic.com is powered by software copyright 2000-2008 John Robinson