---
St. Andrew's Academy, Lake Almanor, CA [Anglican]
The Continuing Anglican Churchman ^ | 2/07/2007 | The Rev, James Gordon Anderson


Posted on 02/07/2007 6:45:31 PM PST by sionnsar

Classical education has been a big trend in Christian schooling in recent years. Roman Catholics, Presbyterians, and others have founded classical schools and classical home school alliances to provide children with a quality education based on time-proven classical and medieval models. Traditional Anglicans are also involved in this movement. Recently I had the great pleasure of interviewing the Rev. Brian Foos, founder and headmaster of St. Andrew's Academy, a K-12 classical school located in Lake Almanor, CA. He told me all about the amazing things that St. Andrew's is doing in California and beyond.


St. Andrew's Academy is in its seventh year as a full time day school. Founded by Fr. Foos, and his wife, it was originally a supplemental program for home schooling parents. Education had been Fr. Foos' passion and vocation since graduating from college with a degree in English literature and composition, though at the time he was neither ordained nor Anglican. It was while teaching at a small, private school that he learned about and became interested in the classical approach to education. Immediately he began applying those principles in his classroom. Parental concern over whether or not children should read Homer's Odyssey (because of the violence it contained) lead to Brian writing and presenting a paper defending the arts and the study of the classics for Christians. A colleague who attended the presentation later told Brian that he agreed with everything he said. The two became fast friends, and it was this man who introduced Brian to Anglicanism. So for Fr. Brian, the journey into classical education and Anglicanism were parallel journeys. Later, Brian attended Cranmer House Theological Seminary, and was ordered deacon and priest. Now, in addition to his responsibilities as headmaster, Fr. Foos pastors two APA parishes: Christ the Redeemer Church (Greenville, CA) and St. Thomas Becket Church (Lake Almanor, CA).

Fr. Foos explains that St. Andrew's Academy is much more than a "movement" school. While "movements" come and go, St. Andrew's Academy is simply doing what the Church has always done. St. Andrew's promotes and passes on, not an ideology, but a way of life. Daily life at the school revolves around prayer, study, and work – which is also the school's motto. Central to the mission of the school is the idea that study must be done in the context of prayer and worship. When separated from worship, study and learning leads to arrogance and pride, but when combined with godly worship, it leads to humility and service to God and man. Nowhere is this approach more evident than in the daily offices of choral matins and evensong services that the school holds. Each student, as well as faculty and staff, participates in these services. They chant the psalms and canticles in Anglican chant and plainsong from the 1928 Book of Common Prayer, thus preserving a great musical tradition. Part of the school from the beginning, the choir is now becoming well known in the Lake Almanor region. They are regularly asked to sing at local churches and venues, and recently sang a series of concerts with the Susanville Symphony Orchestra with over 200 people in attendance at each performance. Last year they sang all of the liturgical music for the APA provincial synod in Indiana, including some very difficult polyphonic pieces.



The curriculum of school is typical of classical schools, with children reading the great classics of western literature, and studying logic, Greek, and Latin. Some faculty members help in writing curriculum, and recently one of their first graduates has come back to teach at the school. St. Andrew's has a travel program as well, and has taken trips to the British Isles and the East Coast. Plans are in the works for a trip to Italy. Fr. Foos believes that because education is incarnational, real world experiences and travel are an important part of the learning, and forming the whole person. The students come from all sorts of Christian backgrounds: Baptist, non-denominational, Nazarene, Anglican, Roman Catholic, and more. But the ethos and character of the school is thoroughly Anglican.

The biggest need of the school right now is money… money for scholarships, operating expenses, and expansion expenses. The school would like to buy 50 acres of land on which to set up permanent shop (they currently meet in an office park). Indeed, Father Foos hopes that one day St. Andrew's Academy will be able to become a private boarding school, and for that to happen they need land. God has a definite plan for St. Andrew's. Each year for the past couple years they have begun the year with a deficit, but the Lord has always provided the funding when they needed it. Prominent individuals, such as Dr. John David Seel, Dr. James Taylor, and General Josiah Bunting, serve on the school's national advisory board. It is things like that which help confirm that the Lord's blessing is upon this work.




Right now, I want everyone out there to look at the St. Andrew's Academy website. Look at the site, and e-mail Fr. Foos if you want to find out more information about this great school and the work they are doing. Order the fantastic CD "A Hearty Rejoicing: Choral Evensong at St. Andrew's Academy" directly from the school ($15.00) so you can hear for yourself some of they are doing. But more important, won't you consider helping them meet their financial goals? Won't you consider sending an offering to the school to help them preserve and hand on our classical Anglican heritage? Thanks be to God, they have gotten very far, and made some significant ground, but they need help to keep going, to expand, and to take it to the next level. Won't you help? I know that Fr. Foos and his associates would be more than happy to talk to anyone who is interested in finding out more about this great work.

In recent years, it seems like the world has ruined the Church and its institutions and traditions in many ways. Well, Fr. Foos hopes that St. Andrew's will help ruin the children for the world. Won't you help them in this great endeavor?

---
TOPICS:
Mainline Protestant
KEYWORDS:
---
To: ahadams2; Way4Him; Peach; Zippo44; piperpilot; ex-Texan; ableLight; rogue yam; neodad; Tribemike; ..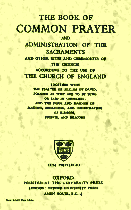 Traditional Anglican ping
, continued in memory of its founder
Arlin Adams
.
FReepmail
sionnsar
if you want on or off this moderately high-volume ping list (typically 3-9 pings/day).
This list is pinged by
sionnsar
,
Huber
and
newheart
.
Humor:
The Anglican Blue
(by Huber)
Note to the Anglican Ping List: The Traditional Anglican Directory and this ping list (which was hosted there) was deleted from FREESERVERS.COM on 2/07/2007 without warning and for no reason I can discern and they have not bothered to respond to my inquiries. The copy of the ping list I am using is a few weeks old, though I have tried to bring it up to date. If you asked to be off and are suddenly on again, just send me another FReepmail. It will be a few days until I find a new home for the Traditional Anglican Directory and get it up again, but the history of postings will be... history.
2
posted on
02/07/2007 6:46:03 PM PST
by
sionnsar
(†Avoid FREESERVERS.COM†|Iran Azadi| 5yst3m 0wn3d - it's N0t Y0ur5 (SONY) | UN: Useless Nations)
---
To: sionnsar; AnAmericanMother
Bump! We need more schools like this!
3
posted on
02/08/2007 6:26:58 AM PST
by
Huber
(And the light shineth in darkness; and the darkness comprehended it not. - John 1:5)
---
FreeRepublic.com is powered by software copyright 2000-2008 John Robinson