---
[Episcopal] Schismatics to be "pruned from the branch" - Tom Wright
VirtueOnline-News ^ | 2/06/2007 | Ruth Gledhill


Posted on 02/07/2007 6:02:59 PM PST by sionnsar

From Ruth Gledhill's WBLG
Times Online
February 6, 2007

"There are many in America who are trying to have their cake and eat it, who are doing the schismatic thing and then accusing those who object of being schismatic." This is what Bishop of Durham Dr Tom Wright told me in a wide-ranging discussion we had on the forthcoming Primates' Meeting in Tanzania. He was quite unequivocal. He said too many in TEC are guilty of "doctrinal indifferentism."

The Covenant Design Group in Nassau successfully produced a good document, he said. The Primates have little choice but to follow Windsor at the meeting next week. And if Windsor is followed, then Gene Robinson and those who consecrated him should voluntarily absent themselves from the councils of the Communion, including the Lambeth Conference, unless they express regret in the terms set out in Windsor.

Only a Windsor-rooted response in Tanzania can save the Communion from schism. "Almost everybody involved with this question recognises that there is no way forward from here without pain. It is painful for everybody. There are not going to be winners and losers. There are going to be losers catergory one, two, three, four and five." In reading his words, it is worth remembering that not only is he the intellectual equal of the Archbishop of Canterbury, the two men are good friends. So I reckon this gives us a good idea of how events might unfold next week.

Tom Wright said: "For the last three years, every meeting has looked like this is the make-or-beak one. There is a bit of this now - yet one more time round the tracks. However, the film is gradually unwinding and we are closing in on the fact that something has got to happen soon. By the end of 2007 the Archbishop of Canterbury will have had to send out invitations to the Lambeth Conference. One way or another, the decisions he has to make in relation to that are bound to have some kind of effect in various parts of the Anglican Communion.

"That is a way of saying that by this time next year, we will certainly not be where we are now. Some lines will have hardened, one way or another.There is so much sound and fury in many different directions that it is a matter of several different pressures from several different corners - trying to hear them and listen to the voice of God in the middle of it all and make some sense of it.

"The question is, is there any solution that a solid central ground will assemble around? My view is that it would be a solution based on the Windsor Report and what has flowed from it. It is the only thing on the table. If we are going to scrap that we would have to go back three years to start all over again. The solution would consist of the Primates accepting what the Covenant Drafting Group did in Nassau. The word is they made good progress at that meeting. I assume that means they will have something to put before the Primates. Then the question is how far that can be taken and how soon. I assume the immediate plan is to take it to Lambeth 2008. There is also the question of what the provinces will say about it.

"The more sharp-edged question is who is seen to be speaking for the American evangelicals. Rowan has invited to Dar Es Salaam two of the leading Windsor bishops, the ones holding the ground around the Windsor report, who are not secceding and going to Nigeria but who are not going to waver in the terms that Ecusa got it wrong and it is still getting it wrong and needs to be called to order. The question is how that is going to be resolved in the first few days of the meeting. I do not have a game plan on how that is going to work. Rowan is head and shoulders above all of them in terms of his wisdom and ability. He listens extremely carefully to everybody and then goes away and prays about it. He is never an uncritical listener. There is noone who Rowan will allow to tell him what to do. He will think and pray through everything that he hears. His commitment is to work for the unity of the Church and the advancement of the Gospel. Those who want to go and do their own thing do not like it when the Archbishop of Canterbury says the unity of the Church means you cannot."

He referred to the recent controversial correspondence initiated by the ACO's Kenneth Kearon. "For Kenneth Kearon to accuse Rowan Williams of fostering schism is quite extraordinary. That is like someone in a house that is on fire accusing the firemen of ruining the book collection because they have sprayed water on it. It is quite clear that the split is coming from those in the American church who are insisting on doing something that the Lambeth Conference and the rest of the Communion had asked them not to do. To accuse Rowan Williams of fomenting schism is really projecting onto Rowan the schismatic actions which happened in 2003 when the Americans first gave acquiesence to Gene Robinson at their General Convention and then went ahead and consecrated him. In October 2003, the Primates said clearly that if this action goes ahead it will tear the fabric of the communion at its deepest level. The Americans went ahead and did it. All that has happened subsequently is the rest of the Communion saying we really hope you did not mean that but if you did, have you thought through the consequences? There are many in America who are trying to have their cake and eat it, who are doing the schismatic thing and then accusing those who object of being schismatic. That is the bizarre thing."

He cannot see how the Primates' Meeting will play out. "I wish I had a glimmer. Obviously my hope would be that the recommendations of the Windsor report will be followed through and will have their effect in terms of renewing The Episcopal Church rather than splitting it. But there will be lots of people who won't like that renewal, if and when it happens. If the Windsor report is not followed, then we do not have another apparent standard. We have to remind ourselves that the fact that the Windsor Report was being written through 2004 was what enabled us to hold together when otherwise things would have split apart. We have got to stick with it, otherwise we have wasted our time.

"If the Anglican Communion, and particularly the American church and others like it, can be renewed according to the pattern of the Windsor Report, which is of course according to the pattern of Scripture, then those who are looking to foreign jurisdictions will find a way to come back into the fold. Then there would be a sigh of relief all round. In American there are dozens of breakaway bits and pieces, it is confusing and very messy. It is very American. But it is very unhelpful to the cause of the Church and the Gospel. As for what would happen to Gene Robinson? Pass. I really do not think there is a good answer to that one. The Windsor Report quotes the Archbishop of Canterbury himself saying in 2003 that if Robinson were in most other provinces of the Anglican Communion, he certainly could not be a bishop. As a priest he would be under discipline because of what has happened in terms of his marriage and partnership. In most provinces he could not have been a bishop. Therefore to ask other provinces to come to Lambeth and accept Gene Robinson as one of their number is a very big ask.

"The Lambeth invitation list is entirely up to the Archbishop of Canterbury. I think if the Windsor report is followed through then we have to say that those who have taken certain actions and who have not expressed regret in the way that Windsor requested should voluntarily absent themselves from the councils of the Communion."

So why was Bishop Katharine Jefferts Schori going to Tanzania? "At Dromantine the Primates said they wanted Ecusa to answer some questions. Ecusa did what they did last summer, which was not to answer the questions. They gave half an answer to two of them, and no answer at all to the third, which was about authorising blessings. Bishop Jefferts Schori herself authorised same-sex blessings in her former diocese in 2003, so she is one of the bishops who did what Lambeth specifically asked not to be done. Whenever she has been asked to comment on that, she says she stands where she always did. That is a real problem. That is the real issue. The fact that she is a woman is not the point."

But not inviting her was not an option. She has to be there, to explain the actions of General Convention, as requested by the Primates at Dromantine. "The Primates next week are receiving a report on what Ecusa did at General Convention. That has to be discussed. That is why Rowan Williams has invited two bishops to represent the solid, Windsor-rooted centre of the American Church. We are not talking here about dissident conservatives. These are people who are not dissidents."

His outlook is pretty bleak. "Almost everybody involved with this question recognises that there is no way forward from here without pain. It is painful for everybody. There are not going to be winners and losers. There are going to be losers catergory one, two, three, four and five. When there is some kind of parting of the ways it is always painful for everybody. But I do think there is hope that the rootedness of the Anglican Communion in Scripture and tradition, that by doing its reasoning work wisely, this will enable it to come up strong after this crisis. Even if it means a bit of pruning, the plant will be healthier for it. And I rather hope that anything that needs pruning will not be lost but grafted back on sooner or later."

He quoted Romans 11:11-26, about the pruning of the olive tree, and John 15: "I am the true vine, and my Father is the vinedresser. Every branch of mine that bears no fruit, he takes away, and every branch that does bear fruit he prunes, that it may bear more fruit." Dr Wright continued: "I rather hope that anything that needs pruning will not be lost, but grafted back on sooner or later." It is significant I think that he does not think TEC will be cut away, merely pruned back a bit. He said: "There are some people in The Episcopal Church who dig themselves very firmly in and talk about rights and justice in the gay lobby. I do not see any way they can be reconciled with those in the Windsor position firmly committed to the truth by which Anglicanism lives today. My sense is that there are a lot of people in America, ordinary folk in the churches who have not really caught up with what is going on. Part of the difficulty is that there is a myth about in some circles that historic Anglicanism has no particular doctrine and is just a matter of worshipping together and believing what you like. If you go back to the 16th and 17th centuriesm who will find them arguing in great detail over the Articles of Religion which became the Thirty-Nine Articles. They were hugely important. The idea of doctrinal indifferentism is a very recent idea which has sprung up in some parts of America."

He ends by quoting the last paragraph of Windsor. "If we finally discover we cannot walk together, we may have to learn to walk part. None of us wants that."

He's right, none of us does. Outside my front door in Kew is a cherry tree, budding unseasonally in the January sunshine. Soon it will need pruning. I cannot bear to do it, and will ask a gardener to do it for me while I hide inside. But it will have to be done, if it is to flower as beautifully again next year. I guess, from what Tom Wright is saying, that Rowan Williams will be taking a pretty fine set of shears with him to Tanzania next week, newly sharpened, nice and polished. I wonder who, or what, the shears will be, and who will be the gardener he gets to wield them. And whether either, or both, will be of this world, or the next.

Posted by Ruth Gledhill on Tuesday, 06 February 2007

http://timescolumns.typepad.com/gledhill/2007/02/durham_tec_want.html#more

---
TOPICS:
Mainline Protestant
KEYWORDS:
---
To: ahadams2; Way4Him; Peach; Zippo44; piperpilot; ex-Texan; ableLight; rogue yam; neodad; Tribemike; ..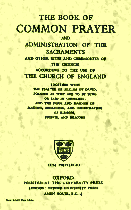 Traditional Anglican ping
, continued in memory of its founder
Arlin Adams
.
FReepmail
sionnsar
if you want on or off this moderately high-volume ping list (typically 3-9 pings/day).
This list is pinged by
sionnsar
,
Huber
and
newheart
.
Humor:
The Anglican Blue
(by Huber)
Note to the Anglican Ping List: The Traditional Anglican Directory and this ping list (which was hosted there) was deleted from FREESERVERS.COM on 2/07/2007 without warning and for no reason I can discern and they have not bothered to respond to my inquiries. The copy of the ping list I am using is a few weeks old, though I have tried to bring it up to date. If you asked to be off and are suddenly on again, just send me another FReepmail. It will be a few days until I find a new home for the Traditional Anglican Directory and get it up again, but the history of postings will be... history.
2
posted on
02/07/2007 6:03:36 PM PST
by
sionnsar
(†Avoid FREESERVERS.COM†|Iran Azadi| 5yst3m 0wn3d - it's N0t Y0ur5 (SONY) | UN: Useless Nations)
---
FreeRepublic.com is powered by software copyright 2000-2008 John Robinson