---
A Roundup of Legal Links re: Virginia
titusonenine ^ | 2/2/07


Posted on 02/03/2007 4:25:04 AM PST by Huber

One of the things that makes Titusonenine the amazing blog that it is, is our amazing commenters. One of our Virginia readers, William Sulik, has compiled a great list of links with background and various legal precedents that may be of interest to those following the developing legal battle in the Diocese of Virginia. This is posted in the comments below, but at Kendall's request, we're highlighting it here on the main blog

As mentioned yesterday, here is my "Compendium of Posts regarding the Law in Virginia."

¶ Set forth below, is a collection of the most relevant posts, in my opinion, regarding the Law of Church-State relations in the Commonwealth of Virginia.

**This entry and the comments that followed was one of the major posts — as Kendall would say, "read it all." However, if you get tired of reading the comments, I recommend starting with #52 by w.w. (I'm a fan of w.w. and strongly recommend anything s/he writes) and working your way down. Don't miss Dave at #63 or #64 with a 3rd Circuit case giving a good general background of the legal issues. Also at #72 is a long excerpt from Norfolk Presbytery v. Bollinger, 214 Va. 500, 201 S.E.2d 752 (Va., 1974). (Note, due to formatting errors, by yours truly, the remainder of the case can be found at #74). And don't overlook #78 on the proposed amendments to the law which were rejected (see also, this WaPo editorial arguing for rejection of the amendments).

**This is a link to the (.pdf) report of the Special Committee to Bp. Lee recommending a Protocol for Departing Congregations.

**Etherington Article on Virginia Law. (again, see discussion, including mentions of Reid v. Ghoulson and Green v. Lewis. (Note that Mr. Etherington is counsel to the Roman Catholic Diocese of Richmond.)

**DioVa and All Saints agree on Disposition of Property.

**Title 57, Chapter 2 of the Virginia Code, relating to "Religious and Charitable Matters."

**Who's Who on the litigation teams.

¶ Additionally, these posts and comments provide especially helpful background:

**Article in The Living Church in which (then) Presiding Bishop Frank Griswold specifically said these matters were a Diocesan issue.

**Dr. Stephen Noll, former minister at Truro Church, on the recent history of Truro.

**Russ Randle on multi-day voting.

**Letter from Bp. Lee to the DioVA on the consecration of Martyn Minns as a Bishop.

**Letter from The Most Rev. Henry Luke Orombi to Bp. Lee. ("…Even those of us for whom English is a second language understand his plain English…")

¶ Finally, some other posts which generated debate and commentary on Virginia law and "Church Law:"

**Virginia Approved Freeze on Litigation.

**Falls Church/Truro vestries recommend severing ties.

**Press Release: Anglican Churches Comply with Virginia Statute Requiring Reports of Their Congregations' Votes

**And remember, "A bad settlement is better than a good trial."

——

See also Wm. Sulik's follow-up comment with a very long citation of Green v. Lewis here.

This entry was posted on Friday, February 2nd, 2007 at 4:23 pm and is

---
TOPICS: Mainline Protestant
KEYWORDS: anglican; churchproperty; fallschurch; tec; truro

Click through to read all of the links!

---
To: ahadams2; Way4Him; Peach; Zippo44; piperpilot; ex-Texan; ableLight; rogue yam; neodad; Tribemike; ..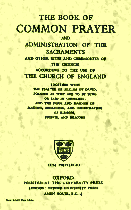 Traditional Anglican ping
, continued in memory of its founder
Arlin Adams
.
FReepmail
sionnsar
if you want on or off this moderately high-volume ping list (typically 3-9 pings/day).
This list is pinged by
sionnsar
,
Huber
and
newheart
.
Resource for Traditional Anglicans:
http://trad-anglican.faithweb.com
More Anglican articles
here
.
Humor:
The Anglican Blue
(by Huber)
Speak the truth in love. Eph 4:15
2
posted on
02/03/2007 4:47:03 AM PST
by
Huber
(And the light shineth in darkness; and the darkness comprehended it not. - John 1:5)
---
To: Huber
---
To: PAR35
Thanks for your work.

If Truro and the Falls Church lose, I'm driving to No. VA and grabbing the kneelers at Truro I gave in memory of my Mom lest the building become a haven as described by someone else for the "homo crowd in near-pagan celebrations". I will throw those cushions in my van and drive away and never look back!!!


4
posted on
02/03/2007 10:08:29 AM PST
by
TruthNtegrity
(What happened to "Able Danger" and any testimony by Col Schaffer?)
---
FreeRepublic.com is powered by software copyright 2000-2008 John Robinson